For many people who are planning their holidays, Croatia is one country that is often ignored. A lot may not have been said about this destination, but it is a treasure waiting to be uncovered, a diamond in the rough. Keep on reading and we'll tell you more about the different things that will make a Croatian holiday a part of your bucket list.
Spend a Day at the Beach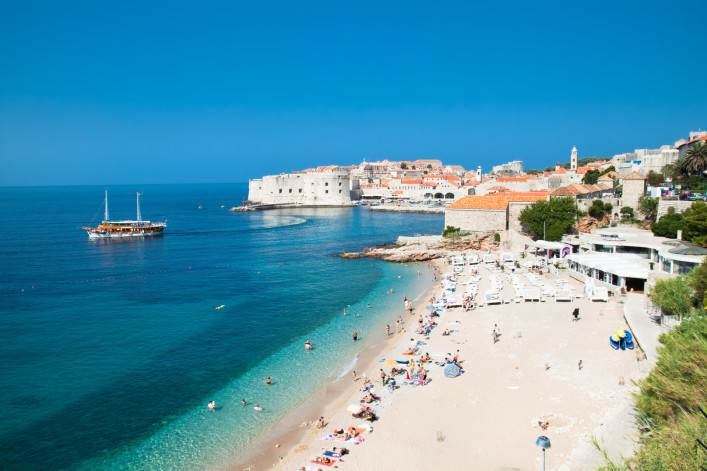 Source: here
Croatia is never complete without mentioning its world-class beaches, including Dalmatia and Makarska Riviera. Hidden coves and pristine waters are just some of the surprises waiting to be uncovered. Many of these beaches are unspoilt and free from a dense crowd.
Walk along the Walls of Dubrovnik
Dubrovnik, a walled city, is one of the most stunning attractions in Croatia. It is lined with marble streets and baroque buildings. Having a stroll around town is like having a walk back in time. Do it early in the morning or late in the afternoon as these are the times wherein it is less crowded.
Try Sailing
Looking for something that is adventure-filled? Go sailing while you are in Croatia. There are several sailing routes that are available depending on what you prefer. The best thing is that many of the sailing tours can be enjoyed without having to spend a fortune.
Tour Wineries
If you love wine, you will have another good reason to fall in love with Croatia. Since the time the country has been occupied by Greek colonists, until the present, wine is a big part of their culture. Make sure to visit luxurious cellars and exquisite tasting rooms during your trip.
Go Island Hopping
If staying in one beach is not enough for you, it would also be good to hop from one island to another. Gifted with more than 1,000 islands, the options will surely be endless. Some of the places that should not be missed include Hvar, Korcula, and Krk.
Go on a Food Trip
Food will surely be a big part of your Croatian holiday. Some of the traditional dishes you should sample include chard, black squid risotto, homemade pasta, spicy pork sausages, spicy stew made with river fish, and smoked ham.
Be Active
For those who enjoy physical activities, there is a lot to love about Croatia. There are spectacular coastal hiking destinations, such as Lopud Island. You can also try kayaking, kite surfing, diving and white water rafting.
Uncover History
Vacationing in Croatia can also be informative. There are six UNESCO World Heritage Sites that will surely be worth seeing. There are also tons of museums that you can explore, as well as historic towns and fortresses.
See the Plitvice Lakes
Taking a boat tour of the Plitvice Lakes is another activity that will definitely be worth your time. Visit the sixteen electric blue lakes, which are interconnected with waterfalls. This is sure to be a relaxing activity and will be the perfect opportunity to commune with nature.
Have a One-of-a-Kind Cinematic Experience in Pula
The amphitheatre of Pula is one of the most beautiful in the country, making it a popular tourist attraction. It is not enough that you see it. The best way to experience it is to watch a concert or cinema screening, among other events.