A business partnership resembles a marriage. Each party has to have full trust in the other and there should be no secrets which could potentially bring about a premature end to proceedings. Basically, you need to know everything you can about your partner. In the case of marriage and civil partnerships, it's arguably easier to build up a solid knowledge of your partner. You constantly talk to one another, share your likes and dislikes, chat about your past and reveal your innermost feelings. Conversations with friends and family will also reveal more about your partner.
In business, however, it's a different story. Personal likes and dislikes may not be particularity important or relevant to successful business partnerships, but the matter of trust most definitely is. It's vital that you are fully aware of any potential business partner's financial background and stability before going into business with them.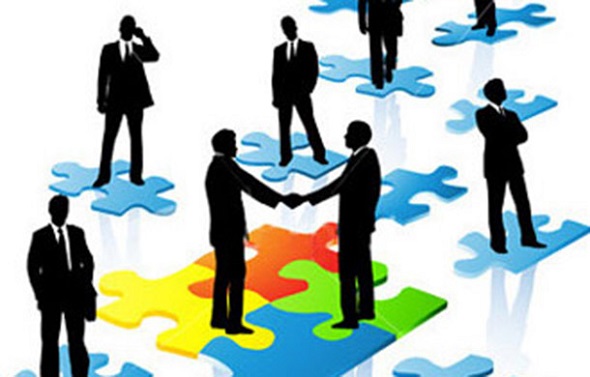 What You Need to Know about Potential Partners
Commitment, similar expectations and the willingness to put everything in writing: these are all great positives to look for in a business partner. Financial stability is, however, perhaps the most essential aspect of any good business relationship. For potential partners, this encompasses both professional and personal monetary backgrounds and history. If your partner has large outstanding financial obligations, you should proceed with a bit of caution. This particular information, the personal kind, isn't always easy to come by. However, as regards the financial situation of an actual company, these important details are much easier to access.
Another thing that you should look out for is your potential business partner's business acumen and also their general demeanour. Do they sound as if they know what they're talking about? Are they proposing that no sane business person would even contemplate? How do they conduct themselves? Are they someone that others would warm to? Do they come across as open, or the kind that would make major decisions without consulting you first? Remember, it's your money too!
Gaining Access to Company Information
It's always wise to run a background check on any company with which you are considering entering into a business agreement. Don't think that any extra information isn't required just because you may know your potential partner personally. Personal and professional lives are often radically different. Undoubtedly, the easiest way of accessing company information is by utilising the services of a business information service.
Some business information sites will let you run an online check on businesses either for free or for a small fee. Services like this tend to include the facilities to search the historic data of a company, including accounts and annual returns. This is vital information if you are considering entering into a business partnership. Not everyone is a business mogul and sometimes you'll be glad that you checked!
Possessing as much prior knowledge as possible about the firm with which you are about to enter into a partnership agreement is indispensable and can smooth the potentially rocky road ahead — or even dissuade you from starting it out on in the first place, with that particular person. Be thorough with your business intelligence and, ultimately, you'll be secure. Business is always an adventure, of course, but there are some risks that you just shouldn't take.