A part of the Pont des Arts bridge in Paris collapsed from the weight of the padlocks of love! The most romantic attraction, which allowed couples to lock padlocks with their names on the rails, has been evacuated by the French police. The weight of love appears to have been the cause of the fall of the metal part of the bridge, which thankfully didn't fall on the River Seine and the passing ships.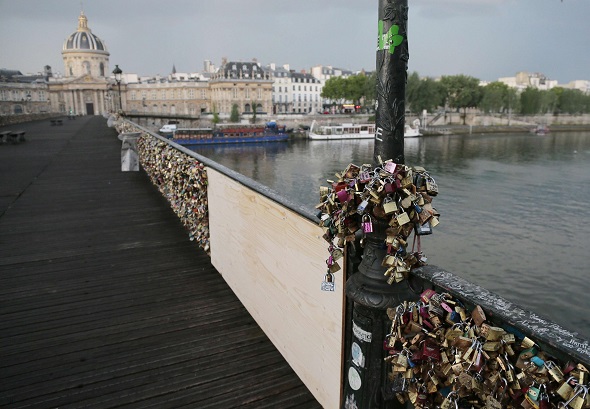 The love locks may be considered a gesture of devotion for couples, but for city officials they have turned into an endless suffering from 2008. Tourists target other bridges in France, with the officials to even have removed over 40 padlocks from the Eiffel Tower. At the same time, recently the New York authorities removed 5,600 padlocks from the Brooklyn Bridge, as it threatened its stability.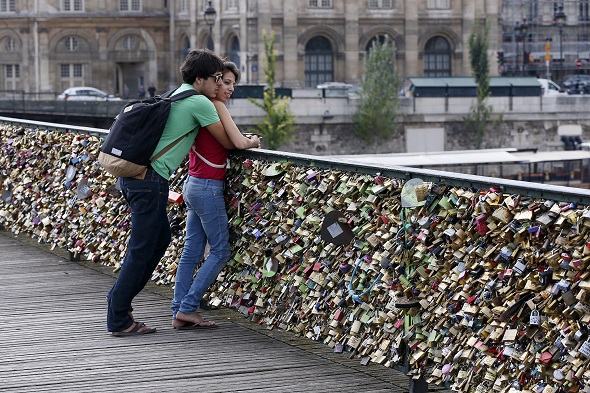 Of course, there are few online campaigns such as Nolovelocks.com, arguing that this has caused vandalism of historic monument since the Pont des Arts bridge  dates from 1804. The  destroyed section has been temporarily covered with wooden panels, but the government is looking to find an artistic and ecological alternative to reduce the weight of the bridge!
According to Anne Hidalgo, the new Mayor of Paris, Pont des Arts has been downgraded to a terrible degree, both in a visual and a structural matter. Within a few years, it has taken its toll on the image of the heart of Paris, depriving residents from safe public spaces and good quality of life. Meanwhile, along the Seine, tourists have dropped thousands of keys.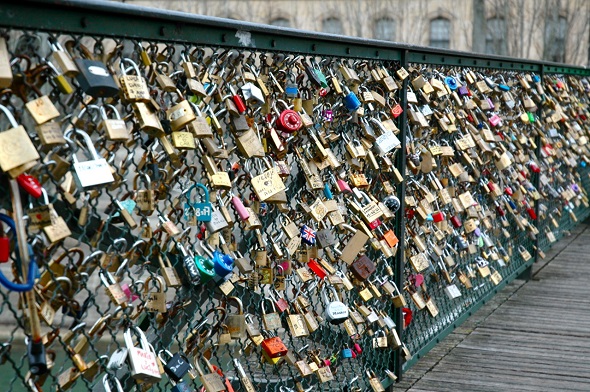 It is characteristic to say, however, that online campaigns reported in April that the bridge weighs over 40 tonnes and is in danger of collapse. Besides, in the last six years only, Pont des Arts, with a length of 150 meters, connecting the Tuileries Gardens and the Musee d'Orsay, has hosted over 700,000 padlocks. According to rumors, the custom started in Russia, but so far it has spread throughout the world and especially in Paris, the city of lovers.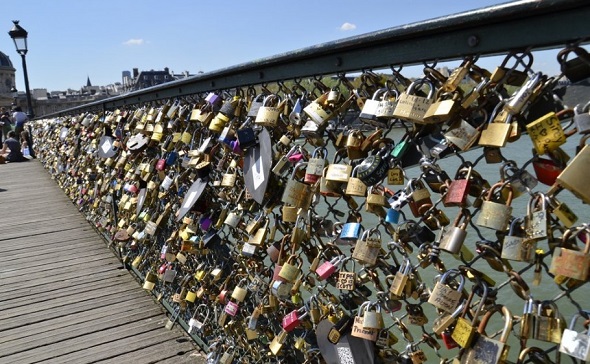 Bruno Julliard, a French alderman said that it is necessary to think of other ideas, safe and with good aesthetics to maintain the custom of love in Paris. What could be done, for example, is to replace the padlocks with ribbons or take advantage of the new technology, with couples writing messages to appear somewhere in the center of the capital.