Some parts of London are best explored via bike, the perfect way of enjoying the scenery and attractions whilst avoiding the traffic. You don't even need to complete any major planning in advance, even if you're just visiting the city for a day you can easily take advantage of the Barclays Cycle Hire scheme (or Boris Bikes as they are most commonly known) across the city of London, hire a bike then enjoy some London cycling! But where should you go? Here are some of the best cycle routes in London for cyclists of all abilities.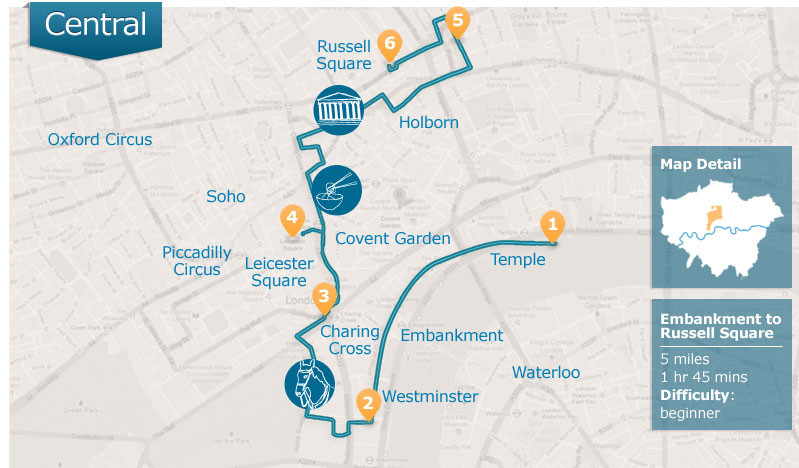 National History Museum to Tate Modern
The perfect route to take in some of the top tourist attractions of the city whilst enjoying a somewhat challenging ride. This route will take approximately 60 minutes if you do not stop, but of course with sites such as Hyde Park, The Serpentine Gallery, Buckingham Palace, 10 Downing Street and Trafalgar Square you may find you wish to stop off and enjoy these before proceeding onto the next one.
Richmond Park
Despite being in the middle of a busy city you can still enjoy the greenery and relatively tranquil cycle which is on offer at Richmond Park. Covering 1000 hectares you are spoiled for choice when it comes to the number of potential routes to take along the cycle trails. From the straightforward cycles to the more challenging Tasmin Trail, there is something for everyone here!
London Canals
London has a busy canal network which opens an array of opportunities for short cycles or even full days out along the canals. You can start from Limehouse and take an 8 mile north west trip to Paddington Basin where you can use a canal boat.
One of the best ways to explore the city further from a cyclist perspective is by sharing the experience with other cyclists. London cycling clubs run across the city for both professional and amateur cyclists of all ages. Regular city wide events and races will help you take a new approach to cycling in London whilst the accompanying social events run by the cycle clubs will give you the opportunity to discuss your favourite routes and tips regarding cycling in the city with fellow cyclists who share your excitement and enthusiasm for the sport.
Photo: link