Promoting your business on a shoestring budget can be somewhat daunting as it requires careful planning and a proactive approach where you need to make the right choices and opt for the best marketing tools & techniques. Constrained budget brings challenges for enterprises, especially startups and S&MEs (Small & Medium-sized Enterprises).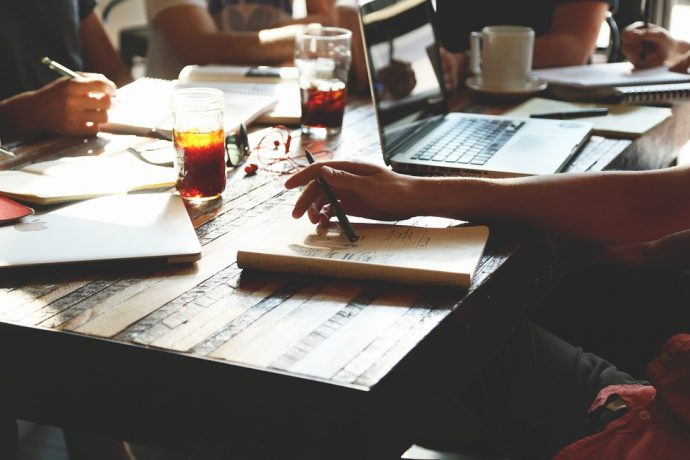 You need to look for cost-effective marketing strategies to help you reach out to a wider audience. Below are a few handy tips for effective, yet inexpensive ways of marketing.
Guerilla Marketing
Guerilla Marketing is a productive strategy which helps firms unleash their creative potential and imagination to showcase their merchandise and connect with potential leads. If you're a small business looking to promote your key offerings, make use of this strategy. It provides impactful ways of presenting ideas and products on a small budget. For example, if you want to set up a nice trade show, look for a rented booth and cool display accessories. Most reputable exhibitors like ExpoMarketing offer a wide array of display tools which you can use to promote your merchandise in a more creative way. If you have a small office building, hire an artist to do nice artwork or simply use chalk or markers. You can also use undercover sales people who can create brand awareness on the streets by practically interacting with prospective clients.
Use Digital Marketing
One of the most affordable and cost-effective ways to linkup with potential customers and generate awareness regarding your brand is to use the social media platform. Sites like Twitter, Facebook and Linkedin including Pinterest and Reddit are nice examples where you can talk to your clients, provide updates about your upcoming and existing products and develop a strong online presence. Customers like to be kept updated about important services and offerings including discounts, offers, and giveaways. As long as you maintain a consistent and solid presence on social media, customers are bound to follow your brand.
Focus on Creating Impactful Content
Marketing thrives on the content that has the ability to draw attention. The internet offers a number of productive mediums to concoct brilliant promotional content. You can create blogs, videos, colorful infographics, articles for authority sites and multimedia demos and podcasts. These help you get noticed by a large number of people and get your business site more traffic, especially through Google. Make sure you add meaningful promotional content with the potential to get you top Google rankings.
Customer Engagement
Engaging customers through giveaways and the use of accessible technology like smartphones, touchscreens, SMS apps and gaming apps, is vital for effective marketing. Have product demos like videos displayed on your FB page or on Youtube including contests that you can host online. That won't cost you anything online. Customers love bargains, so make sure you have discount coupons, and special offers including free items like e-books, stationary, notepads, smartphones, or any of your product to give away to clients to build brand loyalty and gain goodwill.
Get Referrals
With Affiliate Marketing, you can benefit from the services of specialized marketers who will promote your products for a small fee. The affiliate marketers usually have a huge number of connections online, so they can help create brand awareness through a proper outreach program. Another good idea is to get the services of a social media influencer who has a good presence online with the power to change paradigms and build perspectives. They can help in promotions through reviews, feedback, and discussions on popular social media sites.