In the Principality of Monaco, summer brings the streets to life as restaurants set up their terraces for locals and tourists to enjoy lingering lunches and dinners outdoors. Excellent eateries can be found on nearly every street of the tiny city-state and no Monaco summer is complete without time spent people-watching from the lively terraces. In this mini Monaco guide, we share some of our favourite restaurant terraces from an offering that spans everything from animated after-work venues to elegant hotel dining options.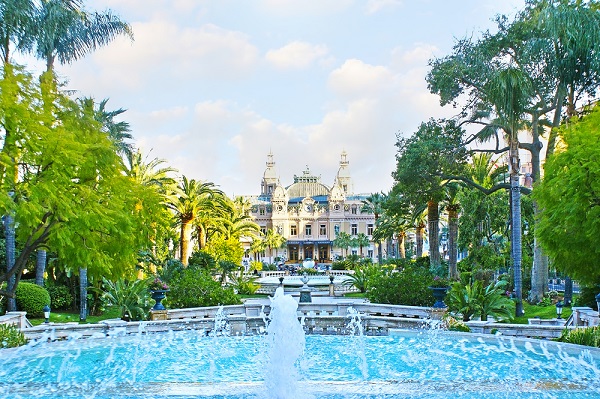 Quai des Artistes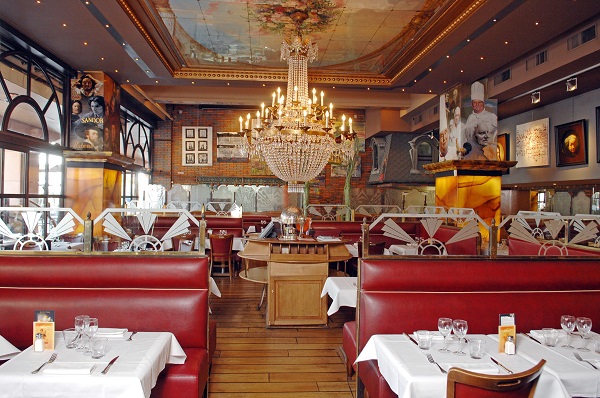 If you're visiting the Principality, your Monaco guide book will undoubtedly suggest that you head to Port Hercules, home of some of the world's most impressive superyachts and a tourist attraction in itself. There are plenty of restaurant terraces around the harbour but Quai des Artistes, a luxury Parisian-style brasserie famed for its seafood, is our favourite. White tablecloths and parasols, elegantly-dressed, attentive waiters and the multi-million-dollar spectacle of the yachts make Quai des Artistes the perfect place to savour oysters and know that you're in Monaco.
Buddha Bar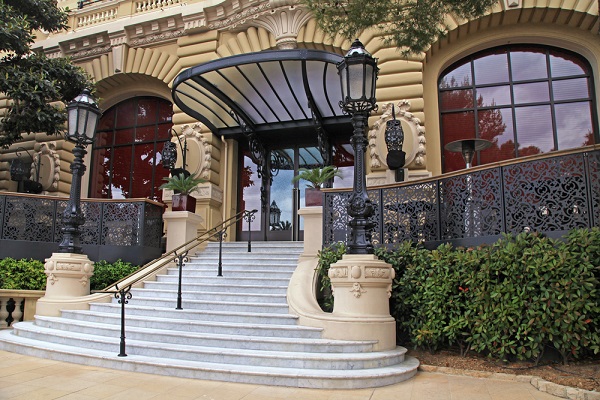 Since 2010, the Buddha Bar, with its soaring ceilings, relaxed lounge vibe and DJ has been a favourite haunt of residents and visitors to Monaco. While many people go there for its inventive Asian dishes and stunning decor (which includes a huge Buddha statue), others head to its terraces for cocktails. With their views over the bay and their pleasant leafy surroundings, the terraces provide the perfect setting for enjoying the buzzing atmosphere of Monte Carlo, home to the famous casino and opulent Monaco penthouses.
Naçionalista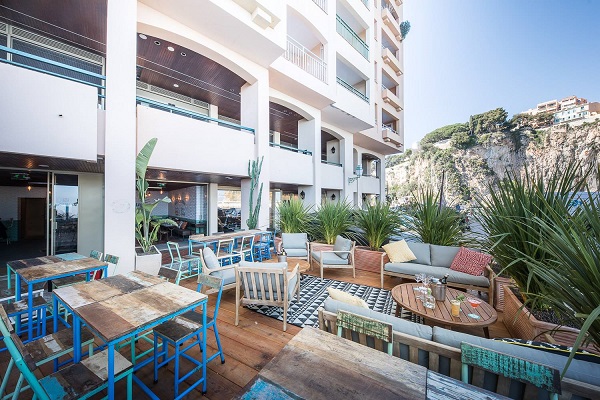 Naçionalista is a South American pisco bar in Fontvieille, the Monaco district that was almost entirely built on a land extension. It's to this harbourfront venue – facing the imposing promontory known as "the Rock" –  that many locals head for after-work drinks and tapas.  The menu features classic Latino cocktails such as Pisco Sour, margaritas and caipirinhas, as well as some of Naçionalista's own creations.  The atmosphere is lively, the staff are friendly and it's a great place to unwind before moving on elsewhere for dinner.
Coya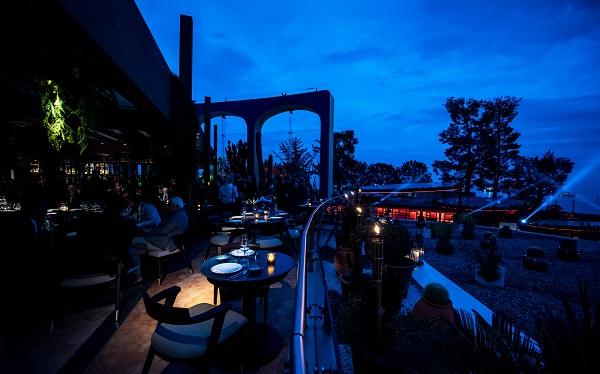 Located between the world-famous Jimmy'z nightclub and the Monte Carlo Bay hotel, Coya combines modernity with a touch of colourful Boho chic. The terrace of this elegant yet relaxed restaurant offers a sweeping view across Monaco and the glittering Mediterranean Sea and, understandably, you will need to book a table. The menu is dominated by Peruvian dishes but also features Spanish, Japanese and Chinese flavours.
Le Grill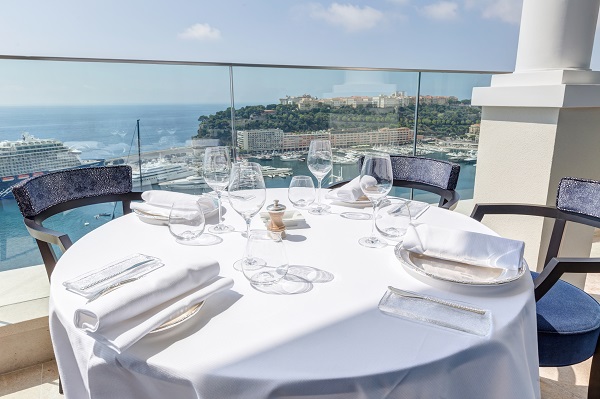 Le Grill restaurant is on the eighth floor of the sumptuous Belle Epoque Hotel de Paris, whose history dates back to 1864. As its name suggests, this upscale restaurant – where smart dress is required – specialises in grilled meat and fish. The opulent dining area is framed by floor-to-ceiling windows that allow the spectacular panoramic views over Monaco and the sea to be admired. Le Grill is crowned by a retractable roof, which opens in the summer, flooding the room with sunshine or moonlight as it metamorphoses into a rooftop terrace. A candlelit dinner in this stunning setting is a Monaco summer experience that should be savoured at least once.