When it comes to bathroom improvement, tiny and cramped spaces can be hard to work around with. But here's the good news, while you can't change the blueprint of your bathroom nor expand its space without bringing down some walls to add a few floor feet, you can combat the claustrophobia with a few space-saving design techniques. Here are 5 big ideas that can help you create that attractive and efficient bathroom space: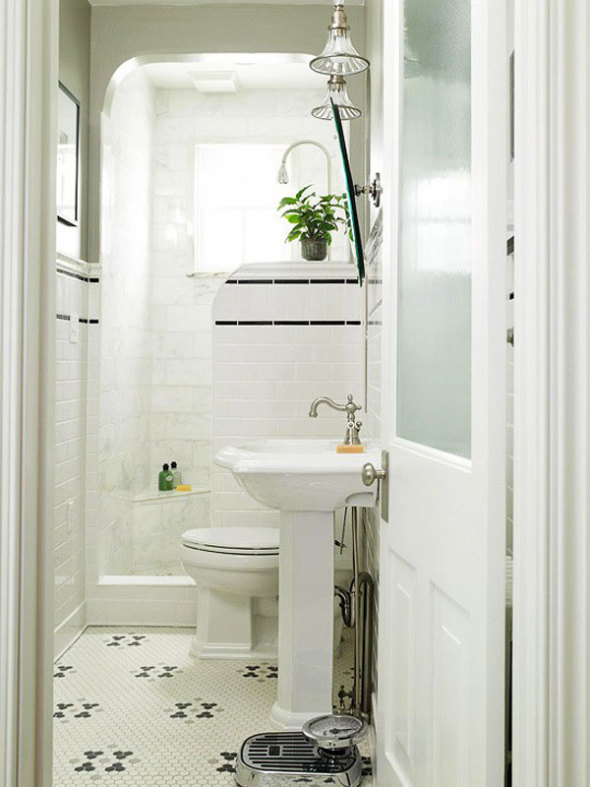 Go for light colours and let natural light in
Generally speaking, any space will always look larger if it is lighter and brighter. So go for white, yellow, orange, turquoise and any other lighter and livelier hues. Also, take advantage of any natural light available. If your bathroom has a small window, consider using translucent shades or curtains. Free your windowsills of any items that are obstructing sunlight from entering the space too. In case natural light is not available, provide ample light where it is needed, e.g. for showering, shaving, putting on makeup, and enhancing the bathroom's overall mood.
Choose space-saving style
Your choice of style for your bathroom can either expand or contract the space. Traditional, country and rustic styles, for example, tend to feature more decorations and adornment, giving your bathroom a cramped look. Contemporary and modern styles on the other hand feature less décor, giving your space a sleek and streamlined effect.
In addition, consider space-saving fixtures. Use narrow sinks, tiny vanity, small counter surface and the like. Doing so can help transform a tiny powder room into a full size bath.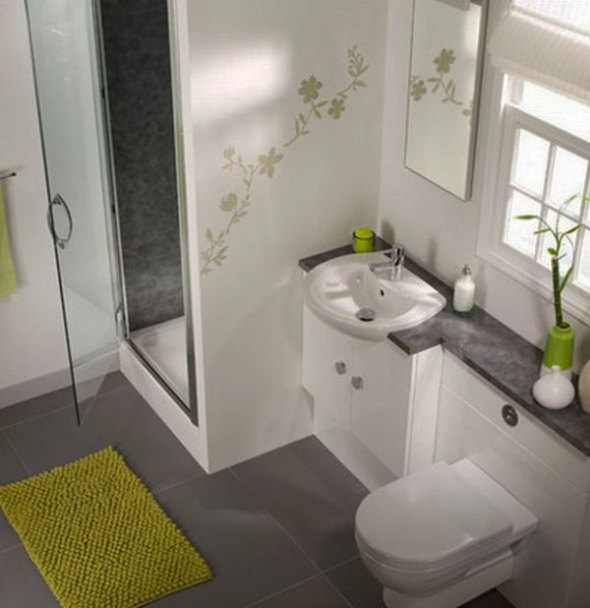 Choose décor that adds height and depth
For bathrooms with low ceiling, consider using wallpaper or beadboard with vertical stripes. This will add a sense of height to your space. And to add depth, make sure that your flooring runs the length of your space so that it appears longer. If you're using tiles on wall, these should be perpendicular to the tiles in your flooring. Consider installing a large sink mirror too. This technique can create an illusion of space in your bathroom, making it look larger than it really is. Designing a small bathroom can be challenging, but with the right combination of colour, lighting, style and décor, it is possible to make it look spacious.