If you want a realistic and immersive experience of what it is like to have practically nothing, then take a Smokey Slum Tour. In this tour, there are no pretenses, no cover-ups, no sweet lemoning, no drama, no scripts – you teleport to the most famous slum area in Metro Manila, and perhaps in the entire Philippines – the Smokey Mountain.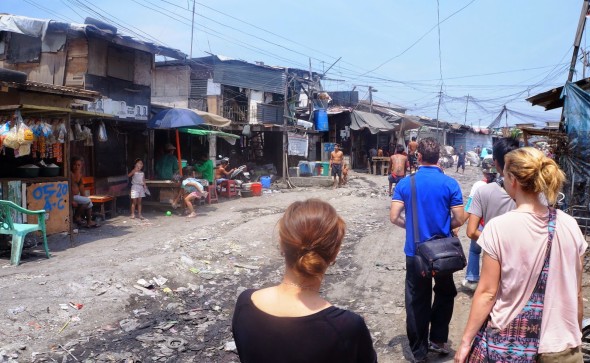 Smokey Mountain refers to a large landfill in Metro Manila made into a semi-permanent to permanent dwelling of thousands of impoverished Filipinos making a living from collecting and selling recyclables gathered from the garbage piles. This dumpsite has been in operation for more than 40 years containing over 2 million metric tons of waste before it closed down in August 2007.
A typical Smokey Slum Tour costs P750 per person (maximum of 6 guests) and includes use of public transport such as the renowned colorful jeepney and 3.5-hour tour around the slums. The tour takes guests to recycling areas (scavengers' workplace), residential areas, and esteros or canal and river systems. Guests also get to interact with some of the residents and witness briefly their way of life.
However, the tour imposes a No Camera Policy as courtesy to local residents and respect to their privacy. That is right, no selfies here, but what is cool is that Smokey Tours is a tourism project of World Experience Philippines, an NGO that helps impoverished communities. So you get to help slum residents in the process.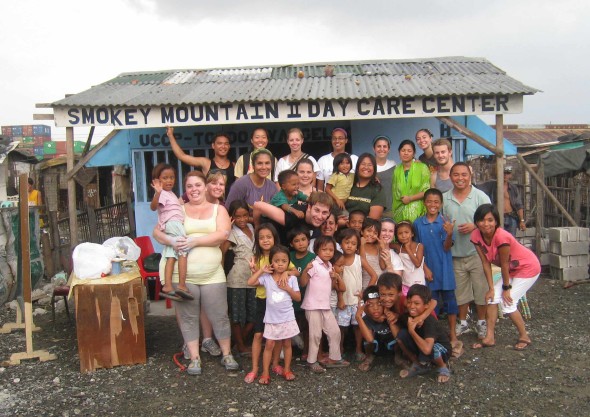 Smokey Tours also offer:
Bicycle Tour at P1,000 per person, covering Intramuros and Rizal Park to discover Manila's history;
Cemetery Tour at P750 per person, covering flower market visit and cemetery visit to understand how the living co-habit with the dead;
Cockfighting Tour at P1,000 per person, includes entrance to the La Loma Cockpit Arena; and
Market Tour at P750 per person, includes food tasting
Currently, there are low-cost shelters scattered in Smokey Mountain, remnants from the 1993 housing project of the Philippine government, in addition to the shanties built by Smokey Mountain residents. An alternative landfill, the Payatas Dump Site opened in 2007, is now home to a burgeoning scavenging community composed of at least 80,000 people.