Two waves of fatal earthquakes less than a month apart have hit Nepal just recently, causing widespread and massive destruction of properties and lives. On 25 April 2015, a 7.8 magnitude quake hit Gorkha District of Nepal, killing some 8,000 people. Since then, a series of aftershocks continue to rock the already devastated country. Worse, on 12 May 2015, another strong earthquake with a 7.3 magnitude hit the borders of Dolakha and Sindhupalchowk, killing a hundred more.
Still, no matter how grave the situation can be, heroes rise to the challenge and stories of amazing survival bring hope to what seems like a hopeless circumstance.
Infant Boy Survived the Wreckage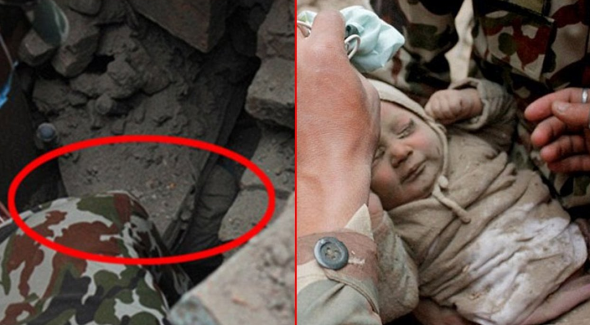 The rescue of a four-month old baby boy, Sonit Awal, was a great miracle. He had been under the ruble for 22 hours after the first quake hit. Amazingly, the baby was reunited with his older sister, mother and father in healthy and stable condition. The soldiers who rescued the baby were moved by a soft cry below the wreckage. Sonit was covered in dust when he was discovered, but did not suffer any internal injuries.
Pregnant Woman Rescued in Five Days
Six months pregnant, Rita Maya Shrestra, was at her home when the great quake struck. Her home, the district of Sindhupalchok, is one of the mostly badly hit by the quake, and it took about five days for Rita to finally get medical help. She suffered broken hips and legs, but was otherwise okay and so was her baby.
Teenager Pulled Out from Rubble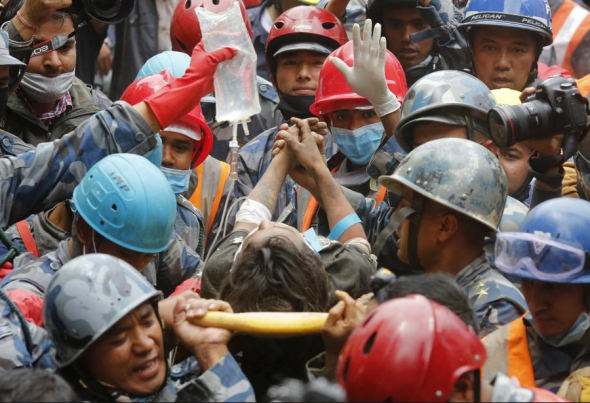 Pema Lama, 15, was pulled out from the rubble at Kathmandu after he was sandwiched between two floors of a guesthouse building during the 7.8-magnitude quake in Nepal. He was all dazed and dusty, and had some injuries. His rescue came after a few hours after baby boy Sonit's rescue.
The two major quakes that rattled Nepal recently flattened villages, and claimed hundreds to thousands of lives. Nevertheless, survival stories bring many to their knees in awe, a reminder that there is hope and life does move on.