In today's competitive economy, having an edge that sets your construction business apart from the competitors is important to your company's success and longevity. With the right business tools, you can promote smarter business practices in 2014.
If you're in the construction business, you know that it's a competitive industry. Whether your work is commercial, residential or both, you know that time is money. Completing the project on time, within budget and to your client's satisfaction will pave the way for future business and company growth.
Construction Software can give you the business tools you need to boost work performance and increase profits for 2014. You can manage every aspect of your business with state-of-the-art construction management software. Below are the major activities that affect most construction companies bottom line and are a major time suck.
Projects
Managing the day-to-day aspects of any project, large or small, can be complicated. With new age software, you can easily manage job schedules, job costs, job tracking and forecasting and subcontractors from your mobile phone, tablet or laptop. These new technological advances both increase productivity and efficiency with project management software that lets you organize and streamline paperwork like documents, purchase orders, change orders, submitals, reports, emails, daily tasks and calendars.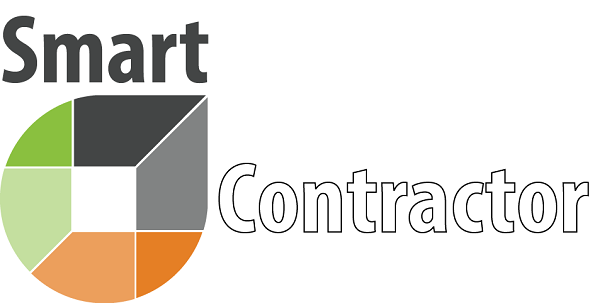 Documents
Save time and money with digital storage files for project documents. With imaging software it makes it really easy to store, retrieve and share Word documents, Excel Spreadsheets and PDF files.  Today majority of contractor software tends to offer a simple search feature. This is excellent and allows to quickly access documents to make changes or notes and print, email or fax it. Imagine all of the trees and paper expenses you are saving here. Finally, new technology allows for increased productivity and efficiency by eliminating misplaced or lost invoices. Decrease storage needs and expenses with digital files instead of bulky paper files. Streamline accounting procedures with accurate, easy-to-find digital files.
Work Force
Accurate and efficient control of your outside work force is essential to any construction project. Many construction companies claim that this is the most difficult component of time lost and expensive due to continually changing throughout various building projects. The best construction management software allow communication with off-site employees from any smart phone or remote locate. Workers can clock in/clock out, send field reports, fill out time cards and share emails and job photos from the field. This increases not only effective communication but also archives this information to ensure all data can be accounted for. Another great feature if considering contractor software is GPS tracking that lets you know where your work force is at any time throughout the day, many of these programs have an integrated GPS tracking system.
Finances
Gain control of your company's finances for increased productivity and profitability. Construction software always tends to integrate accounting as it streamlines the entire financial operating system. Some of the benefits are: creating financial reports and payrolls, creating accurate reports on job costs and purchases, viewing account receivable and payable files and keeping track of inventory and equipment. Keeping a close eye on company finances is very important to overall company success. With a solid contractor financial management software, you can ensure that your business is on the right road to financial success.