The desert may seem like an alien land full of misery and nothingness (nah, not really). If you are game, you can actually have tons of fun in a barren place such as a desert.
Dune Bashing
Hit the road, the desert road with your driving prowess and make your monster ride literally bash the sand dunes in a seemingly reckless, crazy manner. Dune bashing isn't a family-friendly adventure and it has its set of risks, but if you're a risk-taker, then this is definitely the desert activity for you.
Place to dune bash – Dubai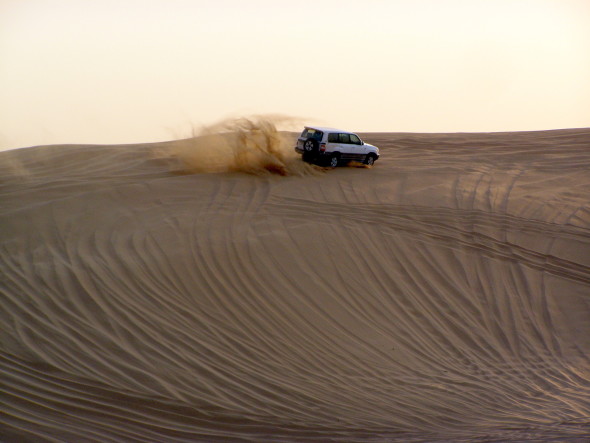 Sand Boarding
Sliding down the slopes of the desert can be really fun. Sand boarding isn't entirely exclusive to deserts, as it may be doable in sandy beaches. But since you're in the desert, there's limitless possibilities to sand board all you can from sun up till sun down. The only catch is – in order to sand board again, you'll have to hike up the same distance you sand boarded down. It can get pretty tough and tiresome.
Places to sand board – Australia, Egypt, Maldives, Namibia, Philippines, South Africa, US, South America, and Germany.
Desert Hiking
Deserts are scenic places for hikes and treks, too. Some places have jugged, rocky formations that make up a nice diversion to the already common sandy landscapes. Just don't forget to bring lots of knowledge about desert survival and safety, and water canteen.
Places to desert hike – Eastern Washington, California, Jordan, Bolivia, Chile, and Arizona.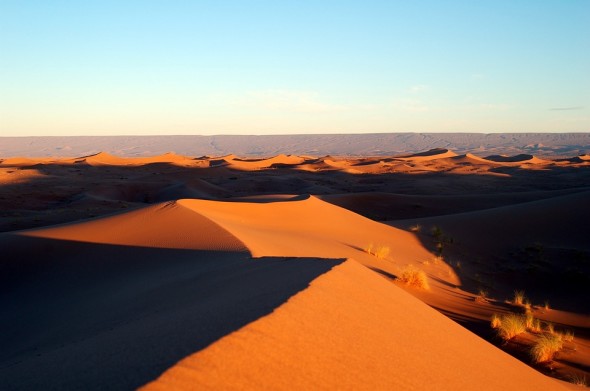 Quad Biking
If you don't like the confines of a four-wheel drive truck, then perhaps a buggy or quad bike will do the trick. Hit the sandy path and drive around, blasting sand dunes after sand dunes. It can really be an amazing adventure, especially when you know you don't have passengers to look after.
Places to desert quad bike – Namibia, Dubai, Morocco (Sahara), and Egypt.
Camel Riding
Of course, riding the camel is a top pick for the coolest thing to do in the desert. This hardy desert animal has long been used for transport and travel, and riding one can be an awesome experience.
Places to camel ride – Africa, Dubai, Egypt, Morocco, Pakistan, Saudi Arabia, and other Middle Eastern countries.