An inefficient business is most likely an unsuccessful one. The harsh truth is that many companies operate on thin margins. So it's essential for business leaders to create business models that optimize performance and productivity. One way to do this is to restructure your organization.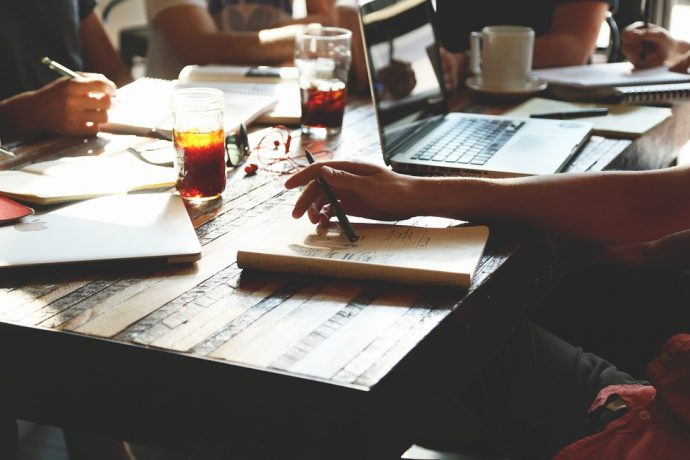 Rethinking how your company operates may not be a simple undertaking, but it can produce substantial benefits all the same. On that note, today we'll share four tips you can use to design a better, more streamlined business model:
Make Accurate Assessments
Too many business leaders make assumptions about the nature of their company. It's unwise to think you know which elements of your organization are functioning well –– and which aren't –– without making detailed assessments first. That's why business leaders looking to shake up their company dynamic should first review relevant data about their organization. They must also speak with rank-and-file employees to get their feedback. Just because an organizational re-shuffle seems like a good idea on paper, it doesn't mean it will always translate in real life. Bottom line: you need your staff on board if you have plans to alter the way your company operates.
Educate & Train
If you plan on changing fundamental aspects of your organization, then you as a business leader have an obligation to educate and train your staff. For instance, if you decide to consolidate, combine, or alter entire departments, then you need to give your team members educational resources they can use to adapt to their new roles and responsibilities. The good news is that investing in training programs can improve employee productivity and morale. You can contact a company like EJ4 for more information on this subject.
Study Alternative Methods
The best business leaders are constantly questioning their methods, and they recognize they can learn a lot from other entrepreneurs. There's nothing wrong with studying how successful businesses in your field handle internal issues and challenges. By seeing how others deal with similar problems, you can uncover alternative solutions to your issues.
Communicate
Success in the modern business world often comes down to clear and concise communication. As we mentioned above, business leaders need support from their employees to do just about anything substantial. This means that miscommunications and misunderstandings can derail an internal restructuring. Let your team know how you plan to change, when you plan to implement new policies, and why you're overhauling your company in the first place. Without precise instructions and proper planning, employees will struggle to enact big changes in the workplace. Remember, a little transparency can facilitate your next big business project.