From the extravaganza of the opening ceremonies to the patriotic designs of team uniforms, art is an integral part of the Olympic spectacle. And the most obvious artistic element is the architecture of the stadiums.
But hosting the Games and creating the necessary infrastructure is no mean feat. Olympic villages, multiple event stadiums, walkways, parking – the construction work involved is massive, and can sometimes detract from the creative design at the heart of the project.
With so much media exposure on building failures, the artistic integrity and architectural worth of completed Olympic parks is far too often overlooked. The Rio 2016 Games were no exception to this – proposed as a model of sustainability, debates on the success of its green endeavours are ongoing.
The reality is that from a design perspective the Rio park had a lot to offer. Starting with this most recent offering, we've highlighted four of the most architecturally beautiful Olympic stadiums.
Barra Olympic Park, Rio, 2016
In terms of artistic merit, the most striking feature of the Barra Olympic Park in Rio is the snaking pathway inspired by the natural lines of Copacabana beach.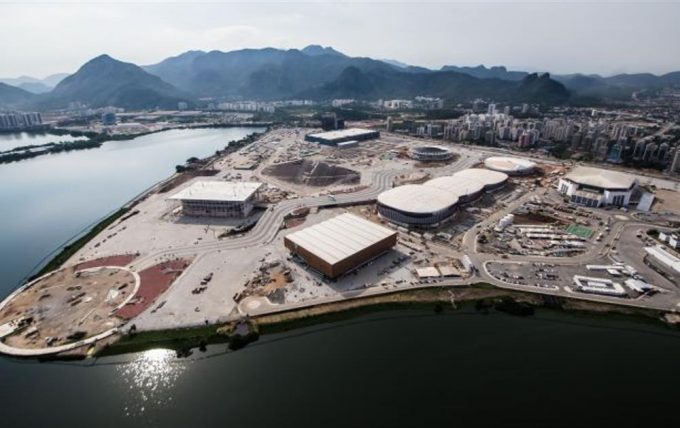 When it comes to the stadiums and buildings, most were designed with sustainability in mind and are due to be dismantled following the end of the Games. The handball arena is the standout green architectural element – sections will go on to form key structural components of four state schools, making this an example of recycling at a massive level.
Olympiastadion, Munich, 1972
Outdoor mezzanines are a common feature of many sporting stadiums, blending inside with outside and providing extra seating. But Munich's sprawling Olympiastadion takes this idea one step further.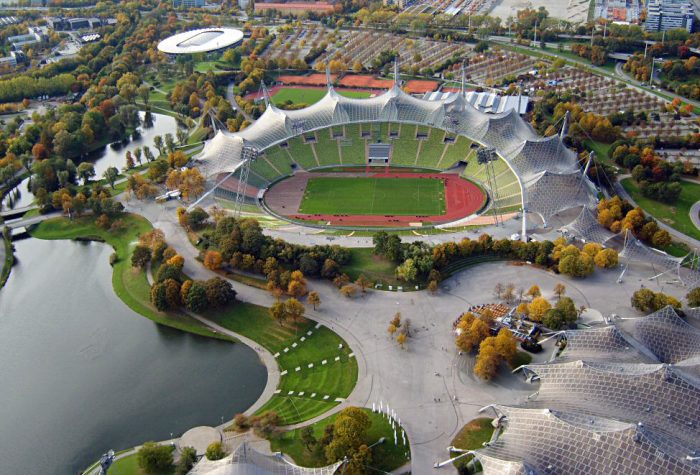 Designed to embrace its surroundings, the tent-like canopy of acrylic glass drapes over the arena and fades into the landscape. The overall look is organic and simple, but the technique behind this unique roofing method was ground-breaking at the time.
National Aquatics Centre, Beijing, 2008
Like a set from a science fiction film, the National Aquatics Centre in Beijing is a perfect mix of the modern and magical when it's illuminated. The exterior is intricately constructed from thousands of ETFE pieces of varying sizes, creating a scale-like pattern reminiscent of bubbly water.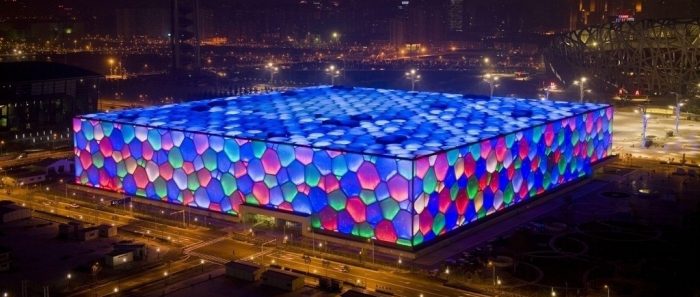 A unique blend of aesthetics and function, the geometrical effect might be visually stunning but the environmentally friendly material used also increased the energy efficiency of the building.
Montreal Olympic Park, Canada, 1976
The stadium in the Montreal Olympic Park may be best known for running behind on completion – incurring massive costs in the process – but it's also a stunningly designed monument.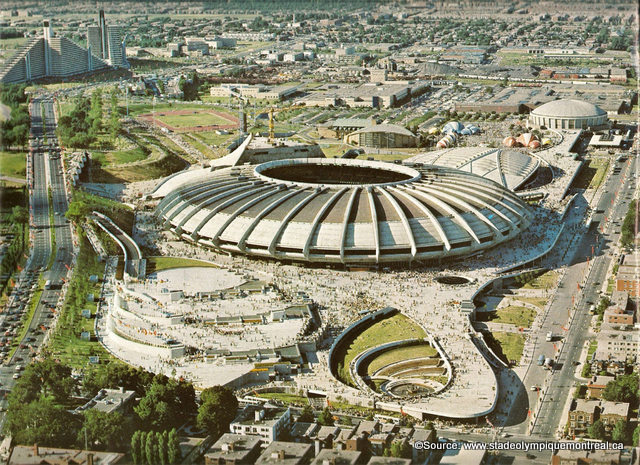 Embracing organic lines and a natural shape, its most dominant feature is the inclined Montreal tower which offers panoramic views from the top. It's a true feat of engineering, and still attracts plenty of visitors 40 years later.
Do you agree with our list of the most architecturally beautiful Olympic stadiums? Leave a comment and let us know.