Going on a motorcycle trip can be a unique experience and it is more comfortable and safe if you use a series of accessories suitable for it.
With the arrival of good weather, a motorcycle trip is a unique experience for sightseeing, hiking and enjoying the road at the same time. To make motorcycle trips easier and more comfortable, it is advisable to have all kinds of accessories that facilitate travel and optimize space. With this, we refer to optional accessories that improve the quality of life of the trip, and not essential gear. If you're in need to base equipment then you should definitely check motorcycle helmets for sale which will can even be life-saving. If you are thinking about making your first route or need to expand or change any of them here we recommend 7 accessories that will surely solve a multitude of problems when departing.
Magnetic bag GIVI EA106B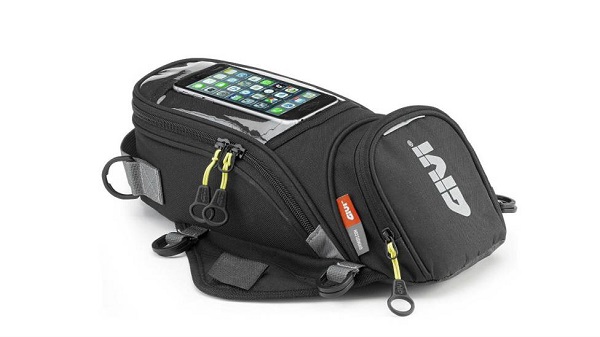 This backpack can be attached magnetically or with a series of tapes. Those people who want to go out with the bike and transport any type of equipment on top, can do so with a magnetic bag like the Givi EA106B. This adheres to the motorcycle tank and allows it a capacity of 6 liters to carry everything that is necessary. It also has a transparent top pocket to carry a mobile or tablet. The bag has removable magnets and straps to adhere to both metallic and non-metallic tanks. It also incorporates a waterproof case to protect it on rainy days.
Saddlebag GIVI EA100B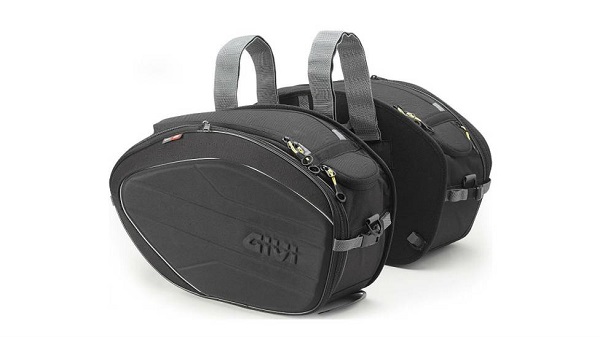 For long trips where you want to bring clothes, goods or transport any merchandise, the Givi EA100B travel bags are the equivalent of hand luggage. They allow carrying 5 kg per bag with 28-35 liters capacity. In total, 10 kg to carry everything you need to. They can be attached to the bike easily and safely. They also have a waterproof case so that the weather is not a problem. Who needs a suitcase?
Waterproof support for your phone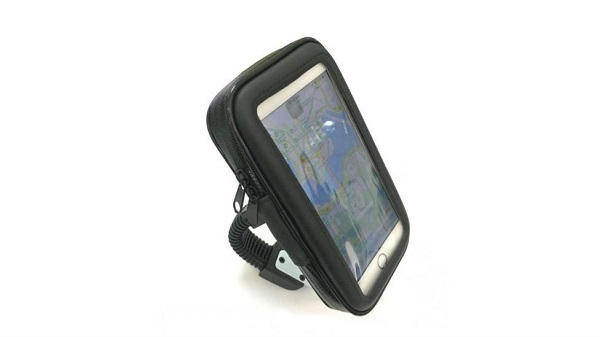 When going on a trip, using the smartphone as a GPS may be necessary to find the route to follow. In these cases, using a bracket to hold the phone is the appropriate option. Wrcibo's support is waterproof, compatible with devices up to 6.2 inches in size and allows the touch screen to be used through the transparent layer. Thus, you can easily consult the path that must be carried out without risk of being lost. In addition, it has a small pocket where you can store other tools such as keys, cards or money.
Bluebeach Mask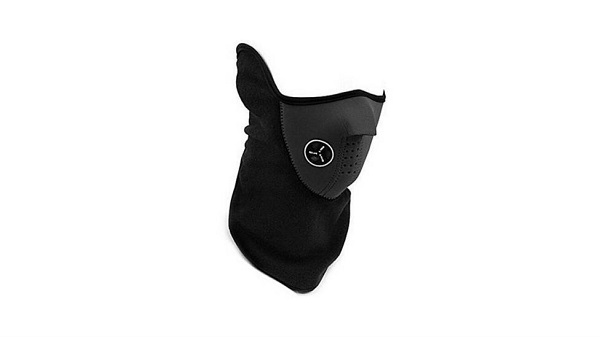 This cloth mask is designed to protect the neck and face of the wind while riding a motorcycle either during a trip or driving on the track. Its ventilation system allows breathing to be easy and comfortable while keeping the face, nose, ears and neck of the wind, water or sun warm. It can be stretched to fit any person and you just have to place it under the helmet to feel comfortable on the road. If you're looking for further protection from the cold or just style, these motorcycle jackets for women should also prove invaluable.
Protector of shoe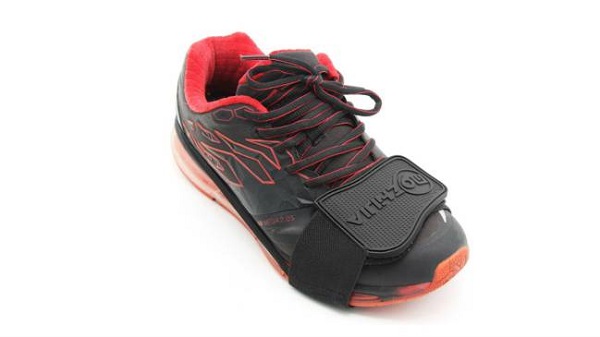 When driving the motorcycle using a shoe that you do not want to ruin you can use an anti-abrasion protector. This TopMoom model is an example of this. It protects the contact between the footwear and the pedal, preventing the wear of the upper area of ​​shoes, slippers or boots. It is very practical and comfortable to use and will ensure that wherever you go the shoes are in good condition even after intensive use. It is also compatible with different shoe sizes to suit any person.
Cofit waterproof and dust proof protective cover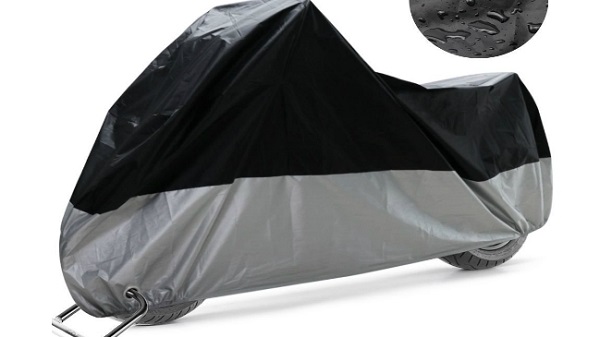 Rain and dust are two of the elements that can dirt a motorcycle and cause its appearance to deteriorate. The solution to these cases is to use a protective cover that covers the entire motorcycle when you are not driving. This model of COFIT is designed for motorcycles of all sizes, especially the largest ones. It is a waterproof polyester sleeve that guarantees protection against water, sun, dust and rust, ensuring the motobike is always in good condition. It also has a safety ring to prevent it from being stolen. You just have to fold it and take it on the motorcycle to cover it.
All in all, these accessories will make your trips so much easier, but above all you should make sure to keep up with your motorcycles maintenance. This includes both internal and external condition. Discount motorcycle tires could be exactly what you were looking for before setting out on a journey.