1. Mockingbird Lager Beer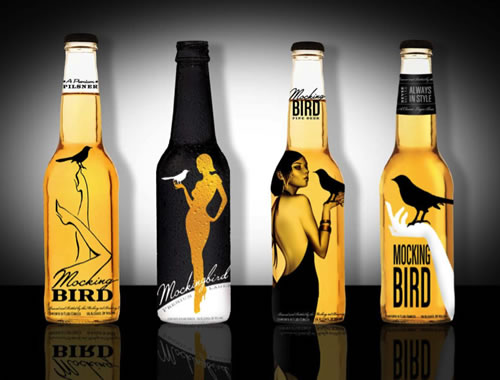 Samantha Willey, is an illustrator and graphic designer who works as an Art Director and created these great designs for Mockingbird Lager beer, resulting in these beer bottles maintained to the last detail and making them collector's items.
2. Hacienda beer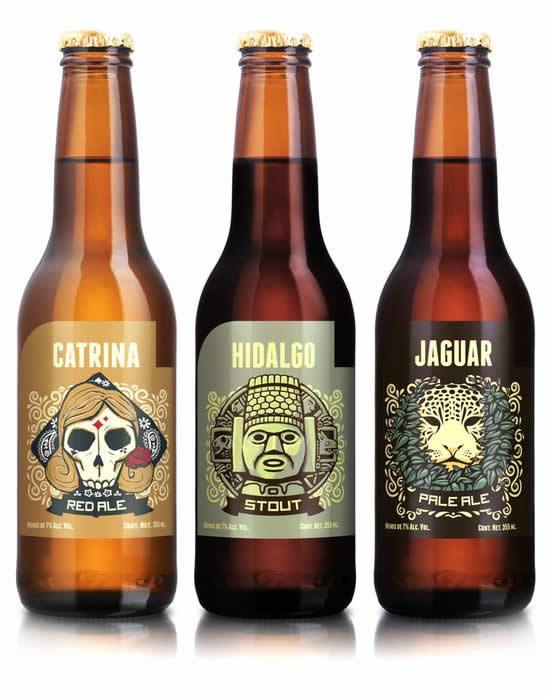 La Hacienda brewery was born in 2007 and was one of the first microbreweries in Mexico. They make their own beer and have three styles thanks to its German brewmaster in 2012 standardized production with these designs : Catrina (type Red Ale) , Jaguar (type Pale Ale) and Hidalgo ( Stout light type) .
3. Heineken beer

The Dutch brand presents the new collection 2013, with a pack of 4 limited edition bottles. This edition is inspired by stories of the past, present and future, and show all the way Heineken has come.
In addition you can customize the bottles to celebrate special occasions in an original way and you can choose your favorite designs through their website at Your Heineken.
4. Mug Beer
This unique design created by Ivan Maximov beers, a Russian student, created this packaging and the brand has been redesigned for a soccer bar chain, Mug Pub, which is located in Moscow and produces its own beer.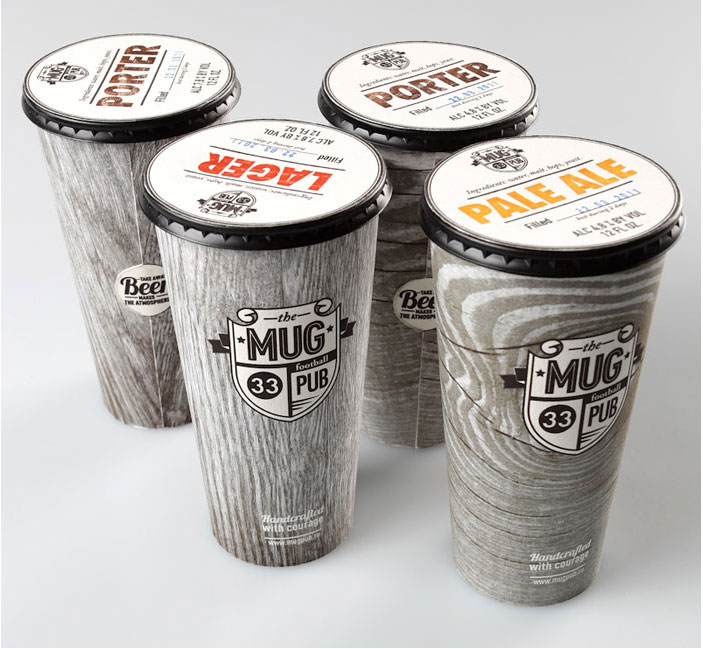 It is a new concept to bring beer. The vessels have the size of traditional pints and are completely reusable if you ever want to get a little more.
5. Howling Monkey Beer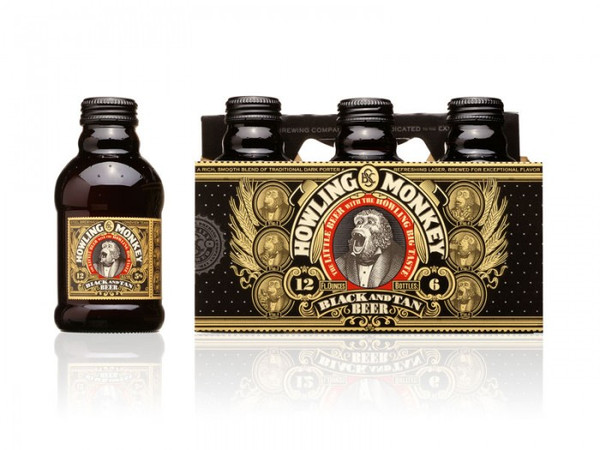 Translated as Howler Monkey it defined as a Black & Tan beer, which is made with a perfect blend of Porter beer and lager. Besides being a great beer it has a really original design, created by Turner Duckworth who was in charge of the design of this fun package.