Well yes, here we are again. We are again asked to isolate ourselves from a newly found sociality. But now we feel prepared, we know how to work remotely, how to entertain with relatives and friends at a distance, how to use technology at our service. And it's not just a personal feeling. One of the many researches that have been carried out on the subject reveals that 79% of Italians today cannot do without technology in their daily life. Social networks (82%), chat with friends (75%) and surfing the net (68%), are the main activities carried out every day. This is what emerges from Samsung's Trend Radar, which recently conducted a study on two thousand people between the ages of 20 and 50.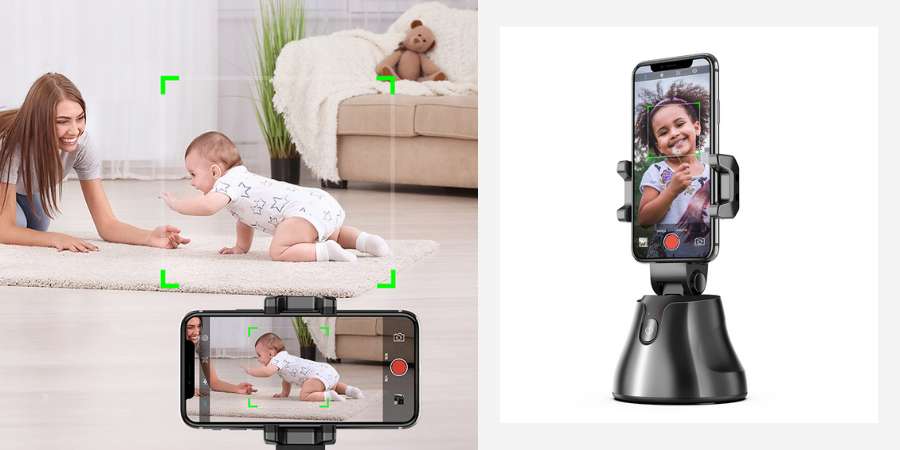 It is therefore normal that there has been a strong demand for technological gadgets to support smartphones, tablets and portable PCs. We all try to have tools available that can improve our lives in the activities we carry out every day.
What we review today is a very special phone holder. It is a device that allows you to track and follow the movement of the subject thanks to artificial intelligence that recognizes the person and detects their movement. It has a 360 ° rotating head that allows the phone to move in all directions.
Using this tool, video calls for work or pleasure become comfortable without having to hold the phone in hand or without putting it down and having to remain in the same position for a long time. It is great for recording business presentations, video-calling friends while other activities are carried out at home, making video courses on the go like those made by gym instructors. It is also useful for remote self-shooting: the detector will never lose sight of the lens.
Usage is very simple: just place the smartphone inside the device, turn it on and connect with bluetooth.