With house prices rising all over Australia, there's never been a better time to capitalize on your own investment. Even if you don't plan to sell your home for a number of years, an exterior renovation is a low-risk solution to keep pace with the property boom and add a stylish touch to your house.
From verandahs and patios to carports and courtyards, exterior renovations come in all shapes and sizes, with a huge range of customisable styles to choose from. If you need help selecting a suitable outdoor renovation, the following options are sure to increase your property's value and style!
Custom Carports
For homeowners in search of an exterior renovation that won't break the bank, building a carport is an affordable option. Not only will a carport increase the value of your home, but sheltering your vehicle from the elements can significantly prolong its lifespan. The only tricky part with building a carport is finding a style that won't look out of place with your home's exterior. Rather than trying to find a solution yourself, look to outdoor building companies such as Altec for custom designs that can be matched to your existing look and Colorbond roofing.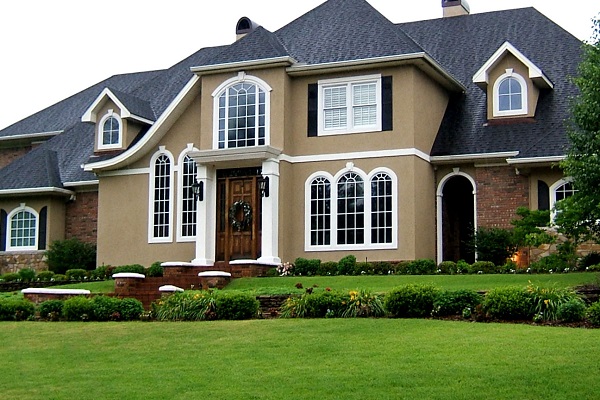 Add Value with a Verandah  
This classic outdoor addition will have real estate agents seeing dollar signs. Ideal for 2-story homes, it's not hard to see why verandahs are such a popular option when it comes to exterior renovations. Whether you want a wraparound design for 360⁰ views or a less expansive style, verandahs offer a sheltered and comfortable space for entertaining, relaxing and dining outdoors. In addition to being highly practical, adding a verandah can completely overhaul your home's exterior and take it from unremarkable to eye-catching.
Deck Addition
Many potential homebuyers list a deck as an essential feature of their dream house, making it an obvious renovation choice for anyone trying to boost the price of their property. As one of the simplest ways to add extra floor space to your house, building a deck can enhance your lifestyle and the value of your investment. One of the best things about a deck is the way it offers a smooth transition from the inside of the house to the outdoors, providing the perfect space for alfresco entertaining.
Regardless of which of these exterior renovations you think would work best with your property, always seek out the advice of a professional builder before making any alterations. Outdoor additions are tightly regulated by building codes and council laws, and it's crucial to confirm before starting that you actually have permission to undergo renovations.