Your wedding should be all about you and your loved one, which is why many couples are choosing to personalise their big day celebrations. You can really make your nuptials your own by putting your individual stamp on proceedings; here are five ways to personalise your big day.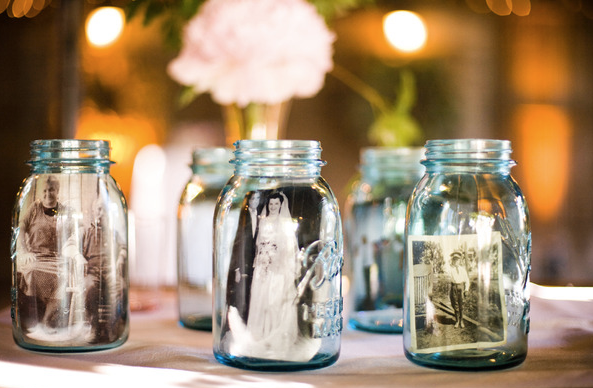 Choose a joint theme
If you and your partner share a love for painting, hiking or reading, you could pick out a joint theme to guide the wedding plans. Many couples bond over a mutual love of a pastime, and how better to personalise the celebration of your union? Perhaps you're both bookworms, in which case you could use sheets of old printed parchment and piles of books to decorate the venue and tables. Meanwhile, if you're fans of the medieval era, you could book an antique castle as your venue, serve up a rustic banquet and invite guests to come in period attire.
Focus on memories
Your wedding will be a culmination of time spent together with your loved one, so focus on the memories you have made together. Frame photographs of your time together and display them as a collection on a table or a wall, and name each table in your seating plan after a place that it important to you as a couple, such as where you met, where you went on holiday together and the location where you got engaged.
Select the guests together
Weddings are frequently overblown, impersonal events; to avoid the showy, awkward ambience, choose a guest list together with your partner and just invite those who are close to you, and who you know will be in your lives for years to come. The smaller the wedding party, the more personal the celebration will be, and the less awkward your guests will feel. Opting for an intimate wedding also frees up your choice in terms of venue, as many small, quirky locations cannot accommodate large groups. For some small wedding ideas, take a look at the intimate venues listed by Country House Wedding Venues.
Make the favours personal
Instead of handing out the customary sugared almonds to your wedding guests, think of giving out more personal favours instead, such as something engraved with your wedding date or initials; useful items include bottle stoppers, canvas bags and spoons. Alternatively, create your own wedding favours and decorate each with your guests' names. Pick up jam jars in bulk and paint each guest's name on it, filling it with a little soil and a succulent plant as a useful and personal gift, or put your baking skills to use and give each guest a tasty homemade cupcake.
Express yourselves
When deciding on the evening entertainment and reception elements, be guided by your own personalities. It might be customary to hire a DJ for the night, but if you and your spouse-to-be love live music or opera, why not reflect this in your entertainment choices? There are also lots of fun elements you can add to your wedding, such as a dressing up photo booth, fairground rides in the grounds, magicians and stilt walkers, which are sure to provide plenty of amusement for adults and children alike! Giant outdoor games, portrait painters, celebrity look-alikes and singing waiters are all unique choice to consider for wedding entertainment to really reflect your personalities.