Think you're serious when it comes to shoes? Well, sneakerheads may just have you beat. Sneakerheads have been around for decades, and they even have their own history and culture. Read on to learn more about sneakerheads and their deep passion for shoes.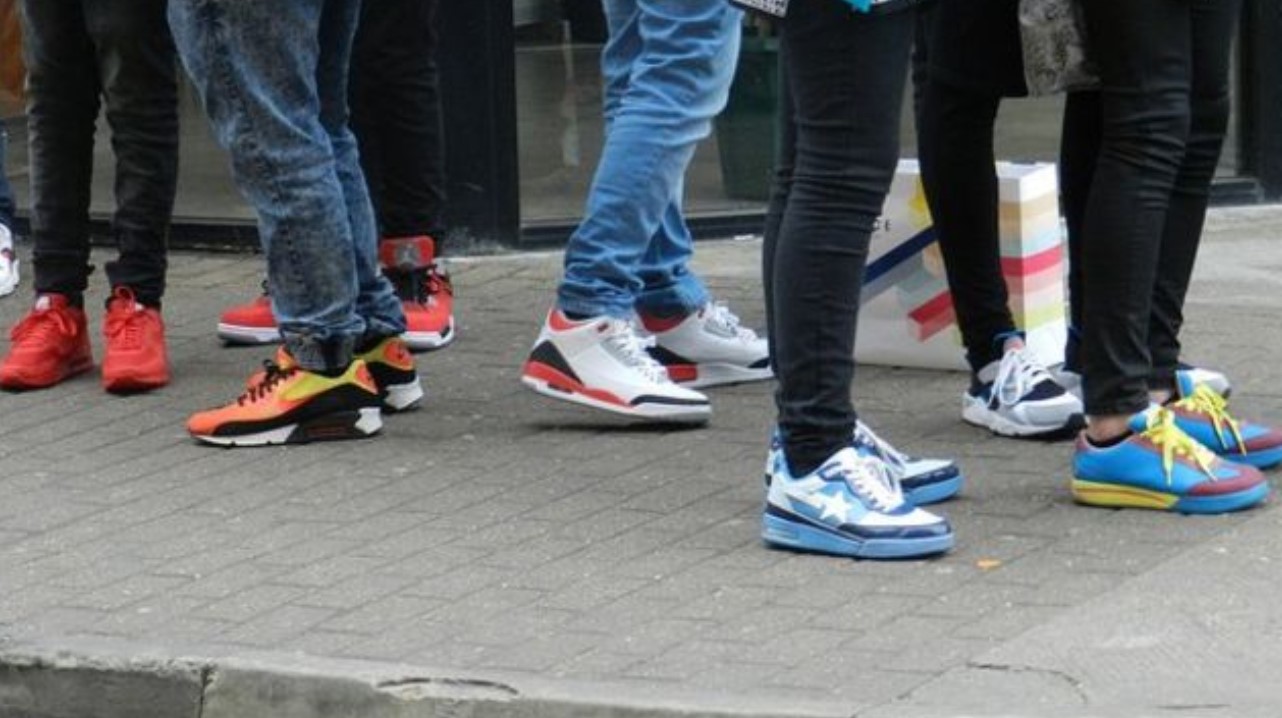 History of Sneakerheads
Sneakerheads began to emerge in the United States in the 1980s. During this time, hip-hop music was growing in popularity, and that genre of music and its artists promoted shoes as valuable assets. Additionally, Michael Jordan created his Air Jordan shoe line in 1985, and this coincided with a rise in basketball players having trademark shoes. Hip-hop and basketball popularized shoes as being prized possessions, and this culture continued to spread.
Sneakerheads are not only in the United States. By 2000, sneakerhead culture expanded around the world, especially in Asia and Europe. Today, sneakerheads continue to have a thriving global community.
Markets for Shoes
Sneakerheads line up for hours at a store awaiting the release of a long-awaited shoe, but the sneakerhead market and community have also expanded beyond the physical stores. Online communities are places for sneakerheads to discuss their shoes, and there are websites to buy and sell shoes. In addition, there are gatherings where sneakerheads buy, sell and exchange shoes and celebrate their passion for designer footwear.
Unfortunately, with the expansion of sneakerhead culture, markets for counterfeit shoes have surface, but thankfully sneakerheads have ways to tell fake shoes from authentic ones.
Sneakerheads' Favorite Brands
There are certain collections of shoes that are the most valuable and popular among sneakerheads. A few are listed below.
Nike Air Max
Air Jordans
Adidas Yeezy
Nike Air Yeezy
Air Force Ones
ASICS shoes have also been becoming more sought-after by sneakerheads. White, red and black are the colors that are in the most demand because they represent Michael Jordan and basketball in the 1980s and new wave and early hip-hop music, also from the 1980s.
Sneakerhead Vocabulary
Naturally, a culture will establish its own language, and the sneakerhead culture is no exception. The sneakerhead vocabulary really began to emerge in the 2010s, and it pulls heavily from the skateboarding world and hip-hop. The list is extensive, but the following are a few examples of words sneakerheads use:
Fresh is used to describe shoes that are awesome or recently released.
Drop is a word for when a shoe goes on sale to the public.
Nib is an acronym that stands for "new in the box."
Hypebeast is a name for a person who buys the newest shoes, usually the ones celebrities are wearing, as soon as they hit the market.
Sneakerhead Clothing
Sneakerheads also have signature clothing items and accessories. They frequently wear Nike Elite socks, Aviator sunglasses, True Religion jeans, Skullcandy headphones, baseball caps turned backward, tracksuits and plaid shirts. This isn't a comprehensive list; sneakerheads have an entire style that's just as important to them as their shoes. Like their footwear, sneakerheads prefer clothes and accessories that are red, white and black.
Whether you're a sneakerhead searching for that collectable or are simply looking for some new shoes, contact an expert today to find what you need.