Technology impacts all parts of our lives now and driving is no different, in fact our smartphones are powerful tools we can use to make our journeys better by telling us where to go, the best places to park and can also keep our passengers entertained.
YourParkingSpace researched some of the best driving apps on the market and have come up with a list to help make driver's journeys less demanding, faster and more fuel efficient. Check them out below:
Best smartphone apps while driving:
Waze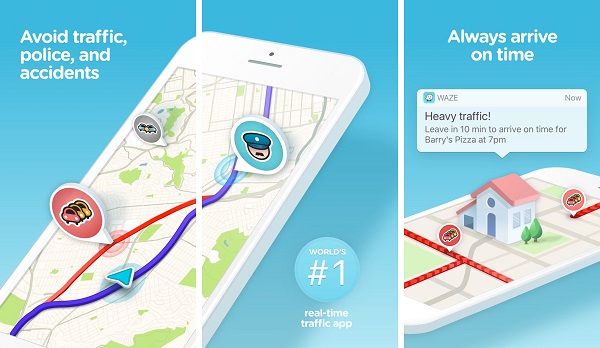 Waze is one of the most popular navigation apps. Owned by Google, it is constantly updated with new roads, but what makes it unique is the fact that traffic, accidents and road closures are updated in instantaneously by other app users. The app continually updates, telling drivers of congestion, broken down vehicles or accidents and automatically plots alternative routes for the quickest journey.
PetrolPrices.com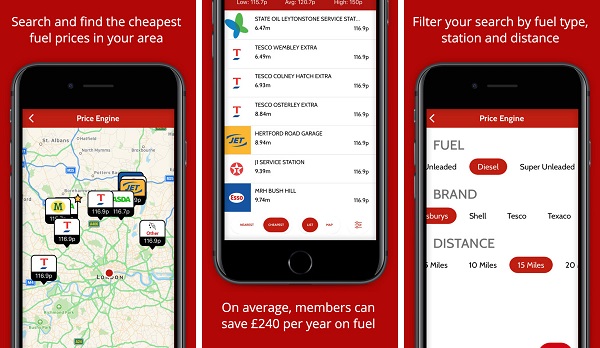 The PetrolPrices.com app allows drivers to compare petrol and diesel prices from all over the UK and with their database covering over 95% of the UK marketplace you can always find the best deal. Once you tap on the icon the app quickly finds the cheapest fuel in your area and drivers can also specify their preferences like the type of fuel or a location radius in miles they want the app to search.
Users can also search specific locations to see how much fuel is there, ideal for when you are going on a long journey and want to check prices. Another great section of the PetrolPrices app is its route planner; key in a starting point and destination and the app will find the cheapest fuel along your journey.
YourParkingSpace app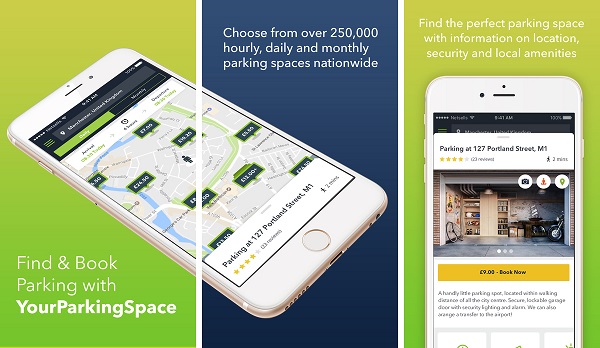 Finding a parking space, particularly if you are visiting a someplace new can be problematic, but with the new YourParkingSpace app you can book and pay for parking spaces with just a few clicks. You'll know exactly what it feels like if you've ever traveled in the UK (particularly in London), hired your car and then had a difficult time parking your rented car while visiting different attractions.
With access to over 250,000 parking spaces from all over the UK, YourParkingSpace can save you money and time, and you can also put your unused spaces on there to generate extra income for yourself.
Whether you need parking for 1 hour, a day or a long term parking solution, this app allows you to choose the perfect parking space.
The app allows you to pay using PayPal, Apple Pay, credit or debit cards and you can save your information to make it even easier for subsequent bookings.
Best apps for passengers:
Spotify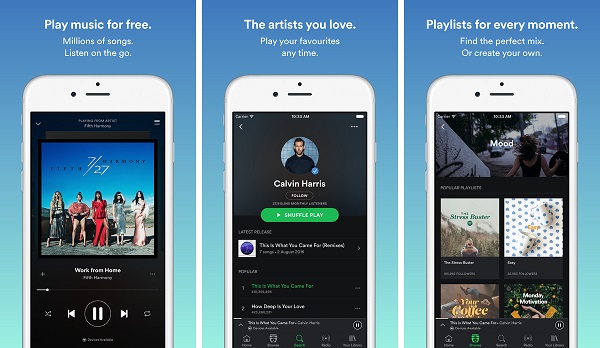 Spotify is one of the most popular music streaming apps in the world and has a vast array of artists, tracks and albums to listen to. Registered users can create their own playlists and share them with friends, or download other people's playlists covering every music genre.
Those who opt for the premium version of Spotify can download songs and playlists to their devices to listen to offline, perfect for travelling.
Spotify Premium service offers an ad-free interface and unrestricted streaming starting at £9.99 per month.
Netflix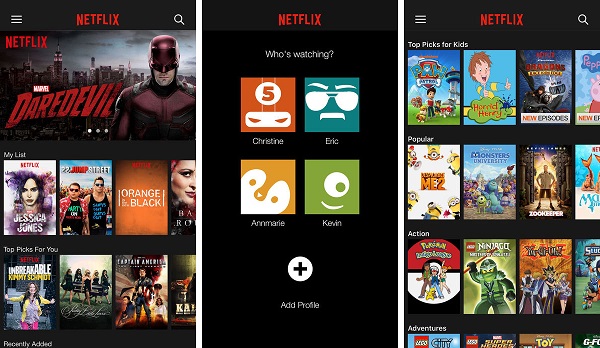 Netflix is one of the world's biggest streaming services and allows users to view an array of TV series and movies on a variety of devices. Whether you're into documentaries, comedies or action movies, Netflix has something for everyone. The app also has built in parental options to make sure that the content is child friendly.
Netflix users can now download TV series, movies and documentaries straight to their phone and tablets, making it a great app for long journeys.
Netflix subscriptions start at just £5.99 a month.
LiveTrekker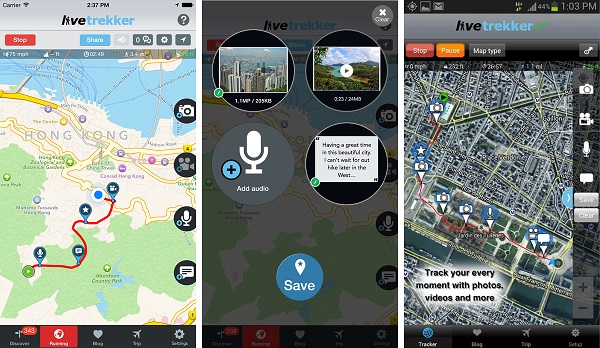 Have you ever been on holiday and wished you had plotted your journey on a map? Then the LiveTrekker app is for you. This great app allows you to create a digital footprint of your travels on an interactive map.
LiveTrekker tracks your phone GPS location and marks the route taken on a map. Users can upload their own pictures and videos as well as text at any point along the route creating a digital diary of their journey. The app can also track altitude and speed making it great to use from the beginning of your journey to the end.
Completed journeys can be saved and shared with family and friends or kept safe to look back at time and time again.