"Absolutely amazing," "world-class rides," "a must-go," and "so much fun" are just some of the words used by reviewers on TripAdvisor to describe Siam Park's attractions, a Tenerife based water park that offers an exhilarating day out for the entire family. Indeed, Siam Park has been awarded the Traveller's Choice award by the online travel company for the past seven years and attracts more than a million visitors each year.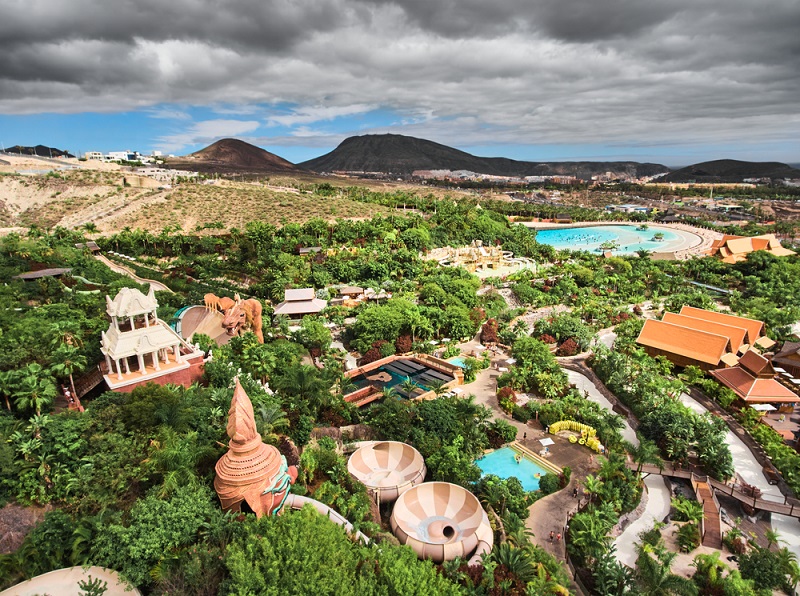 If you're considering a sun-drenched holiday in Tenerife and want a day of water-based fun, then keep on reading! Here we highlight some of the best not-to-be-missed Siam Park attractions, from heart-racing Siam Park slides to attractions that even the youngest members of the family will enjoy. We then explore how you can enjoy this incredible park on an effortless holiday experience courtesy of CLC World Travel. Read our Siam Park attractions guide for an incredible day out.
Siam Park attractions
Thrills & spills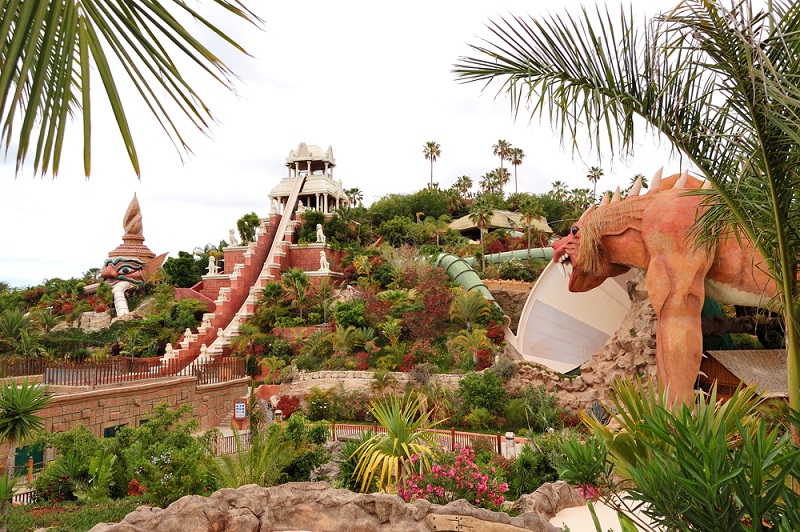 Tower of Power – This Siam Park slide offers the ultimate adrenaline rush! Reach speeds of up to 80kmh as you drop a hair-raising 28-metres, ending the experience by passing through an aquarium filled with rays and sharks.
Patong Rapids – Speed and adrenaline sum up this new Siam Park attraction that can be enjoyed with friends and family. Twist and turn your way through the 235-metre-long rapids, which includes sections of complete darkness for the ultimate thrill. 100 percent adrenaline guaranteed!
Dragon – Experience the feeling of zero gravity as you plunge through a vertical funnel on this thrilling ride. For additional frisson, parts of this ride are in complete darkness! Ride solo, or on rings designed for up to four.
For the entire family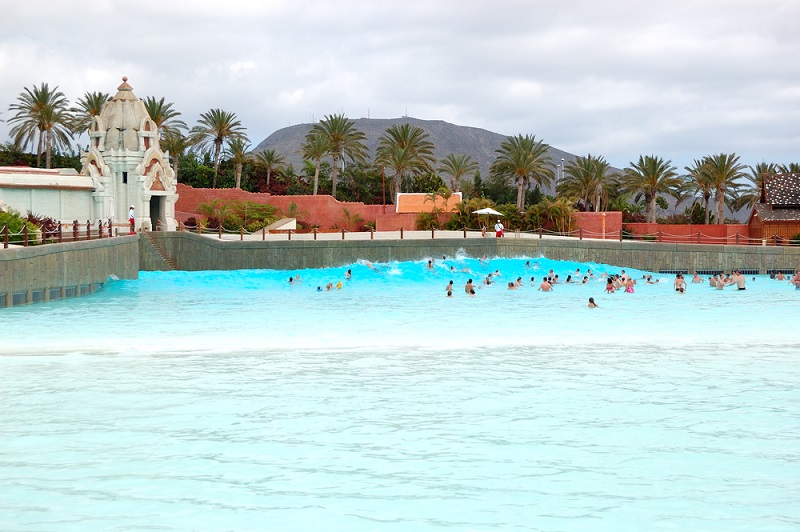 Coco Beach – Enjoy family time and make the most of Tenerife's tropical climate at Coco Beach, an artificial white sandy beach with wave pool. The wave pool is ideal for little ones and big kids at heart, with artificial waves that are gentle and calm. Lifeguards offer additional peace of mind, while a restaurant area adds further convenience at this popular Siam Park attraction.
The Lost City – Little ones love this Siam Park attraction which includes fun-filled towers, bridges, nets, fountains, and 15 slides to explore. Purposefully built for youngsters, the Lost City offers a safe and fun environment for water-based play.
Naga Racer – A popular Siam Park slide, Naga Race offers fun for the whole family. Race down this exhilarating water slide and see who can reach the bottom the fastest!
Leisurely rides & experiences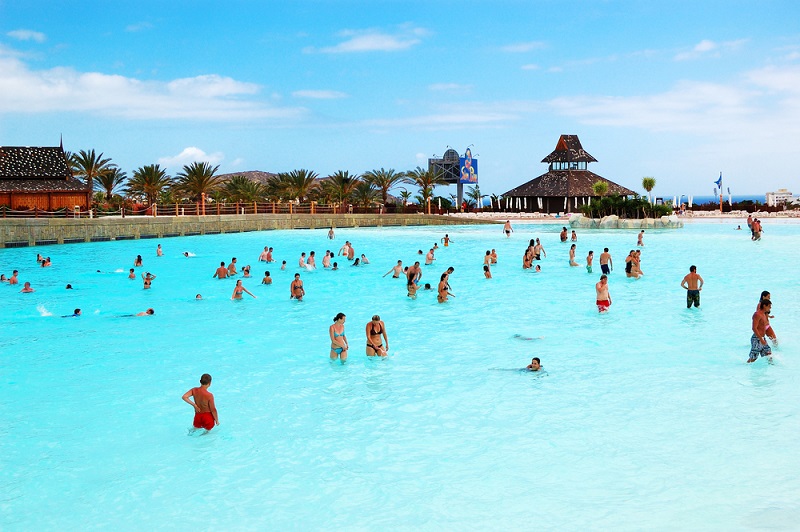 Mai Thai River – Float leisurely along Siam Park's Mai Thai River, a tropical river that weaves across Siam Park. The river is flanked by lush tropical foliage and waterfalls, ensuring a scenic and enjoyable ride. The water at this Siam Park attraction is kept at a constant 24 C for the ultimate relaxing experience and guests can choose to ride solo or in a specially designed ring for two.
Champagne Club – Enjoy a luxurious experience at Siam Park's Champagne Club. Relax on Balinese beds and enjoy dreamy views while sipping on your choice of Champagne. A Siam Park attraction must!
Siam Beach – No trip to Siam Park would be complete without visiting this fabulous attraction. Reported to have the whitest and brightest natural sand in the Canary Islands, here you can soak up the sun or enjoy some water-based fun in the voluminous pool, which is heated to a balmy 24 C for the ultimate enjoyment.
Where to stay?

For the ultimate Siam Park experience you'll want to be within each reach of the park. CLC World Tenerife offers three of Tenerife's best resorts, all within striking distance of Siam Park. Couple your Siam Park experience with world-class service, amenities, and sumptuous accommodations, courtesy of CLC World. See what others are saying, by checking out some of these CLC World reviews.
What other Siam Park attractions would you add to our best-of-the-best guide?