Welcome to the next generation of cycling: carbon fibre frames that are lighter, stronger and more aerodynamic then it's aluminium and titanium predecessors. Carbon fibre has grown in popularity as a material for bikes in recent years and offers an alternative to heavier metallic frames that have been used in the past. Carbon frames are also corrosion resistant and can be forced into almost any style desired. The material is now being used frequently for racing bikes built for individual time trials and triathlons as the frame can be shaped into an aerodynamic profile that would be excessively heavy with other materials and not possible with cylindrical tubes. Carbon frames are just as strong as aluminium frames but are able to withstand road vibrations, making for a smoother and more comfortable ride. Still undecided? Click here for the pros and cons of carbon fibre bikes.
With carbon fibre being cheaper than ever, now is the ideal time to purchase a bike. Fat Birds have a range of carbon bikes, frames and accessories available on their online shop such as the exceptional Deda Strada Gladiatore Carbon Veloce Road Bike. The bike is specially developed to withstand extremely long distances and tough conditions and incorporates state of the art Nano Technology to create a bike like no other. The Nano Technology is based on a special epoxy resin which is able to fill the microscopic spaces between carbon fibres and the molecules in order to bond the fibres together for a longer lifespan for the frame. This reduces the total frame weight making it is lighter and faster. For more on the effects of Nano Technology in the cycling industry see here.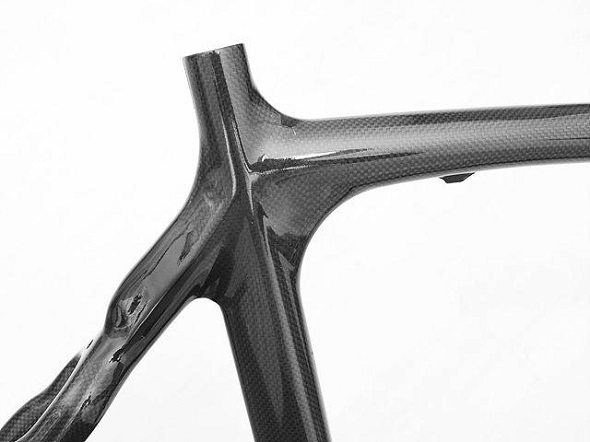 Despite its complex design, the bike also maintains elements of comfort such as the thin seat stay which is characterised by anti-shock shapes which give the frame with both rigidity and shock dampening features.
For the avid mountain biker there's the Bottecchia Gardena Carbon Mountain Bike Frame that combines a modern outer design with intrinsic technology in order to boost performance. This sturdy, agile bike is perfect for cross country competitions and is designed with the latest technical solutions for speeds and structure.
More and more manufacturers are turning to carbon fibre as a light weight, durable and strong material for bike frames. Be ahead of the game with a carbon fibre bike from Fat Birds.