There are lodgings so curious that they could be a an attraction in themselves within a tourist route. The Guinness Book of Records collects some of them, like the biggest or the smallest, but today we're taking a look at the 6 coolest hotels in the world, some of the most peculiar hotels that exist.
Gevora, Dubai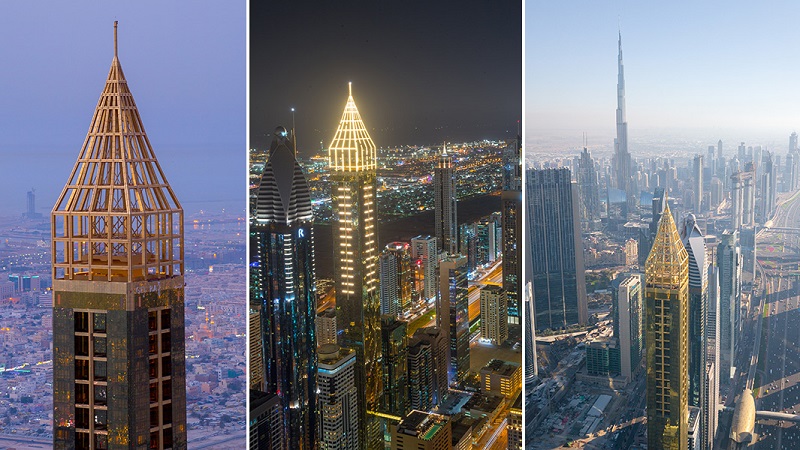 Source: Link
The competition to erect the tallest building in the world has always been fierce. One variant is the highest hotel recognized by Guinness World Records, which in this case is in Dubai. The Gerova, 75 floors and 356 meters, exceeds by one meter the JW Marriott Marquis. The hotel Gerova tears the sky with its golden facade. A skyscraper that would stand out in any other place, but in this city is one more element within an overpopulated skyline. It has five restaurants, two gyms and a rooftop pool.
DayBreakHotels, England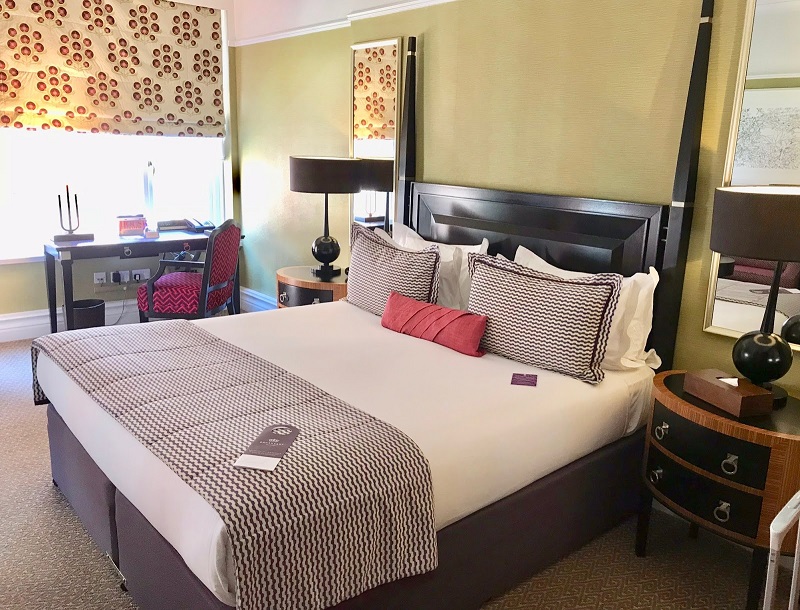 DayBreakHotels boasts for offering some of the most high utility accommodation options in the world with the availability of hotel rooms for Day Use. This unique service allows visitors to spend a few hours at the hotel without spending and getting charged for the whole night. Additionally, DayRoom is a service that's incredibly suitable for short leisure or business trips or for occasional layovers, as they allow a moment of respite, sleep and even high luxury relaxation with the possibility to enjoy a spa session in the meantime.
First World Hotel, Malaysia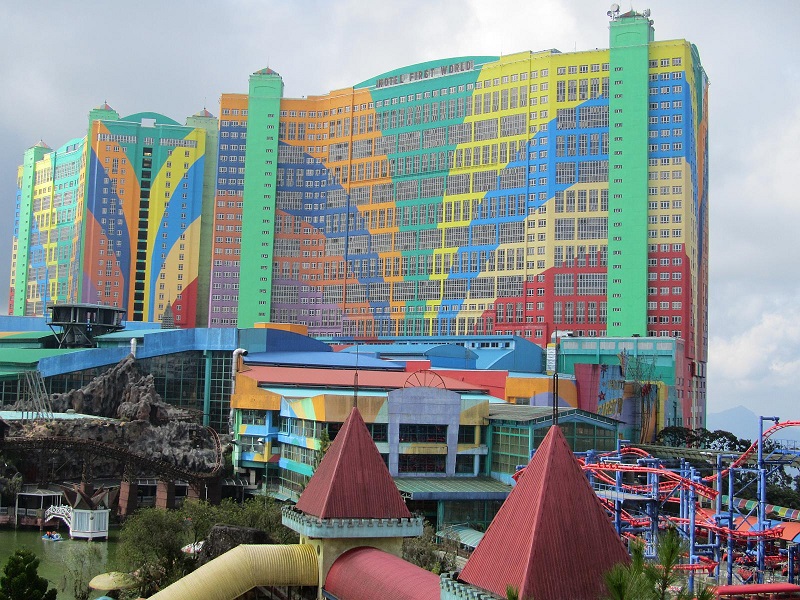 Source: Link
In Malaysia you will find the largest hotel in the world. With 7,351 rooms, no other business can accommodate as many guests as the First World Hotel. Or at least it will be until Abraj Kudai opens in Mecca, a project with numerous delays and whose opening date is yet to be defined. First World Hotel lost its feature of the world's largest in 2008 in favor of the Palazzo de Las Vegas. In 2015, with the opening of another building with thousands of rooms, it regained this status.
Hotel Central and Cafe, Copenhagen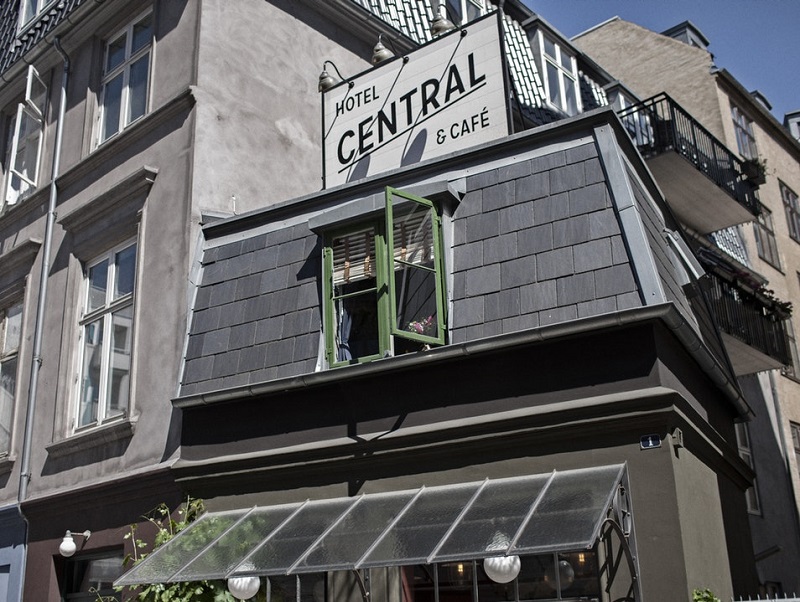 Source: Link
"This is a hotel with only one room, but what a room!" Says the Central & Café, located in the trendy Vesterbro neighborhood of Copenhagen, on its own website. And by room, we mean attic, because this small hotel, with its room above a cafe, has a size of 12 square meters, with only one window and a tiny skylight. The charm is inside: the decoration is very careful, with handmade furniture, a wonderful bathroom, a minibar and a couple of bicycles to reduce distances with the main attractions of the city.
Nishiyama Onsen Keiunkan, Hayakawa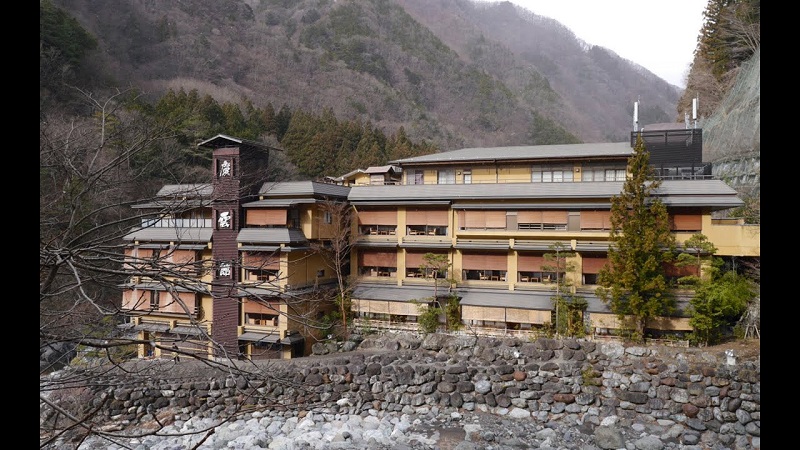 Source: Link
Few businesses can boast of having survived a millennium. This is the case of this traditional Japanese hotel, which has 1,300 years of life. Founded in 705 and close to the foothills of Mount Fuji, the Nishiyama Onsen Keiunkan has been guarded by 52 generations of the same family. It has 37 rooms with a price per night of between 400 and 600 euros. It belongs to the wide catalog of Japanese hotels with thermal waters, one of the attractions of a country that every year attracts a greater number of tourists.
President Wilson, Geneva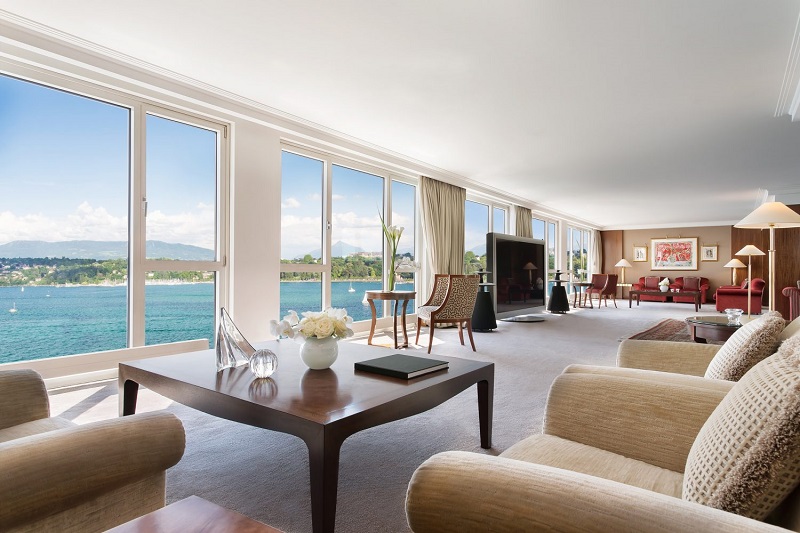 Source: Link
Lovers of luxury can go to the Swiss capital with the peace of mind that they will find a hotel that will satisfy all their needs. President Wilson of Geneva has the most expensive suite in the world, with a cost per night of about 72,000 euros. It completely occupies one of the floors of the establishment and has twelve rooms with their respective marble bathrooms. Its terrace offers privileged views of the city, as well as Lake Leman. The suite has a chef, butler, chauffeur and personal assistant.