You have many balls to juggle as a small business owner. If you are like many entrepreneurs, you may not focus full attention on all of your insurance needs. You may have all of the essentials covered. You may have overlooked some types of insurance that may not seem vital to a business. However, the reality is that there very well may be some types of insurance that you have yet to obtain that would be in your best interests, and those of your enterprise, to purchase.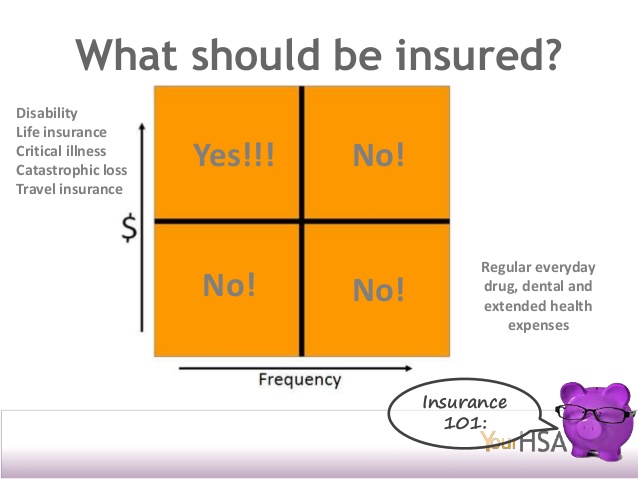 image source: here
On the list of insurance that you may yet to have in regard to your business is disability insurance for a business owner. There are a variety of benefits connected with disability insurance for a business owner.
The first factor that you need to bear in mind when it comes to disability insurance for a business owner is the fact that there are two types of coverage. There is disability insurance for you personally as well as disability insurance for the business.
A Shocking Statistics
Before diving into the specifics of disability insurance, you need to appreciate some shocking statistics. A shocking one in four people in the workforce, including small business owners, will be disabled at some juncture in time prior to retirement, according to the Council for Disability Awareness. The Council for Disability Awareness is an insurance industry group.
These disabilities oftentimes prevent a person from returning to work. This includes a small business owner who is precluded from running his or her enterprise as the result of a disability. This 25 percent of disabled individuals is likely to be off work an average of almost 35 months, nearly three years.
Disability Insurance for You
The first type of disability insurance you need to consider obtaining as a small business owner is coverage for you individually. If you end up disabled, you will no longer be in a position to work, to run your business. If you are like most small business owners, you do draw some sort of salary from your enterprise.
A policy of personal disability insurance provides you will compensation to cover the income loss you personally experience because of your disability. You need to bear in mind that just because your personal income from your position with a business might go away because of a disability, your bills do not similarly vanish. In fact, due to medical bills and other expenses, you likely will face even more expenses than you faced before you suffered some type of disability.
Disability Insurance for Your Business
In a similar way, merely because you become disabled doesn't mean that the obligations of your small business come to an end. Bills like rent, utilities, and payroll, if you have employees will become due following your injury as well.
Depending on the nature and organization of your small business, your absence can put a major hole in its ability to generate revenue. For example, if you have a service-based small business, that depends on your efforts, your disability can jeopardize the future of your venture.
A second type of disability insurance is designed to provide compensation to cover some basic expenses associated with your small business. These include such obligations as rent, utilities, and payroll.
Professional Associations and Industry Organizations
One resource available to you to assist in obtaining the types of disability insurance you may need for a small business is a professional association or industry organization. These groups oftentimes have different types of insurance available to their members. This is likely to include the two types if disability insurance you may need.
By purchasing disability through a professional association or industry organization, you may be able to access group disability insurance policies. Through these types of disability insurance policies, you are likely to be able to obtain better coverage for lower premiums than might be possible if you seek out individual policies on your own.
Customize Disability Insurance Coverage
If you seek disability insurance for a small business on your own, you likely will be able to customize your coverage. By this it is meant that you will be able to add more to a standard disability policy through a rider or riders to meet your particular needs.
Coverage Waiting Period
A final point you need to bear in mind regarding disability insurance for small business is the waiting period that is likely to exist. Most of these types of policies maintain a waiting period between the date of the onset of a disability and the date when compensation can commence. Oftentimes, this wait period if 30 days.
Jessica Kane is a professional blogger who writes for Faxage a leading company that provides Internet fax service for individuals and businesses.