The BMW X3 gets a new face, new engines and more applications than a smartphone.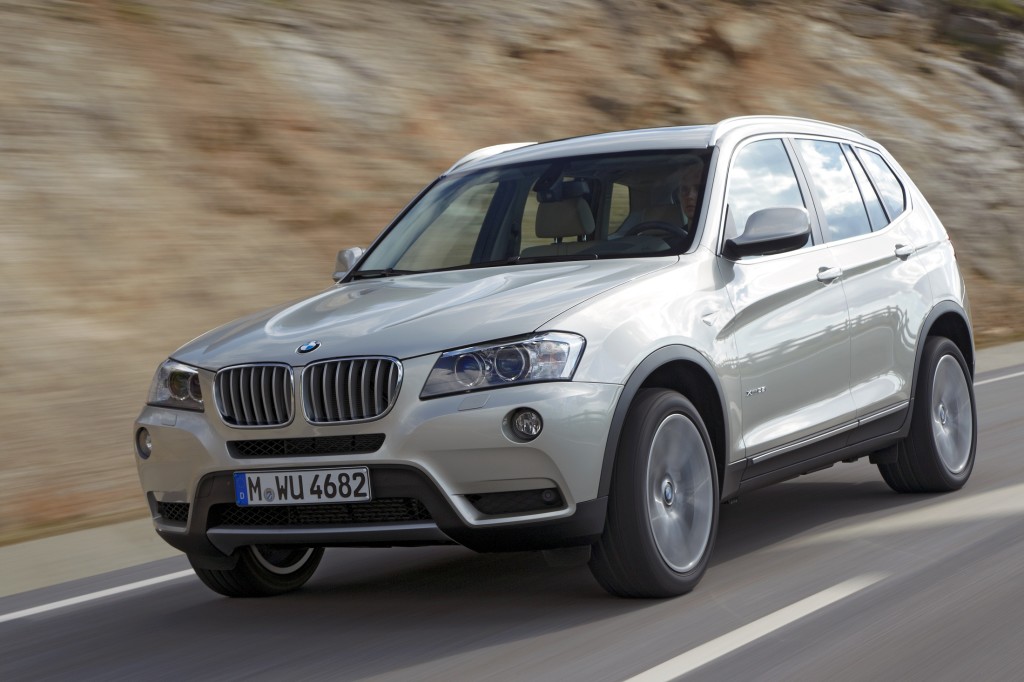 Two months after the Geneva Motor Show, BMW has unveiled the new BMW X3. It's more of a deep restyling than a completely new model. This restyling comes at a time when the X3 is still one of the most successful models of BMW. In 2013 it sold 157,298 units in the world, representing an increase of 5% over 2012.
While aesthetically, changes are limited to a front reminiscent of the new X5 (headlights, grille and bumper), the main changes focus on the mechanical aspect of the car, with new engines offering reduced fuel consumption. That's because the X3 receives the new generation of diesel engines.
The range will debut with the X3 sDrive18d rear-wheel drive and 2.0-litre Twin Power turbo. It develops 150 hp and when coupled with the 6-speed manual transmission CO2 emissions are 131 g/km for an average consumption of 56 mpg.
At the top of the diesel range, the 6-cylinder proposes supercharged 3.0-litre in two versions of power. The xDrive30d with 258 hp and the xDrive35d with 313 hp. The latter allows for a 0 to 62 mph in 5.3 seconds. In both engines, the average consumption will not exceed 47 mpg and 157 g/km of CO2.
The range of engines remains ultimately very similar to today, with the same transmission options: rear or integral 6-speed manual transmission or 8-speed automatic, depending on the engines.
On board, the changes are minimal and focus on greater connectivity equipment and a redesigned center console. The new browser is, for example, with an iDrive which includes a touch pad to enter text with your finger. The Head-up Display is back with more colours as well as the Driving Assistant Plus with various functions, including system and Lane Departure Warning, Active Cruise Control with Stop & Go and defensive protection of pedestrians.
Of course, the BMW X3 offers more functions and applications than a current smartphone. The BMW ConnectedDrive includes Traffic Information, personal assistant service and smart emergency call. Through various applications one can use Facebook, Twitter or even musical platforms such as Napster and Deezer in the car. Personally I still have my doubts about the relevance of Facebook and Twitter in a car.
Otherwise, the X3 does not change much. With 4,657 mm length, 2,089 mm width, 1,678 mm height with a wheelbase of 2,810 mm, dimensions are the same.