After the new road bike models presented for 2014, Kawasaki extends its range of dual purpose models. A new arrival in the European market, the KLX150L offers its riders off road experience, without sacrificing comfort and fun while driving on the road. So far it was available for sale in Asia, but the newest sibling of KLX450R will be available in selected European countries, in response to the increased demand for multi purpose motorcycles. The functionality was not the only factor that the engineers of Akashi had in mind when developing its KLX150L for the European market. They wanted to give something more than the racing DNA of the company's new family member KLX.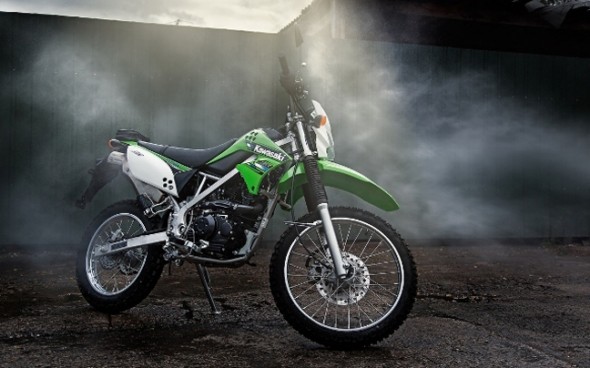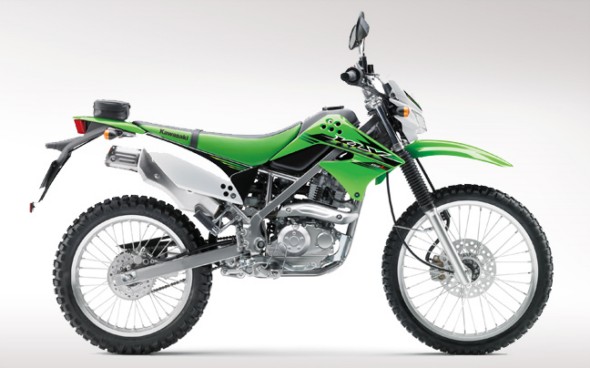 Based on the platform of the KLX150, the KLX150L outperforms the soil, thanks to the larger diameter wheels, which were upgraded to 21" front and 18" rear. The larger wheels and increased ground clearance by 50mm ensure comfortable driving off road. The wheels are now aluminum, thus reducing the non sprung weight of 1.2kg. This option improves both acceleration and deceleration and in combination with the improved ergonomic controls, ensures more accurate handling of the motorcycle. Moreover, the number of rays in each wheel has increased from 28 to 36, which strengthens the resistance movement in the most demanding terrains and trails.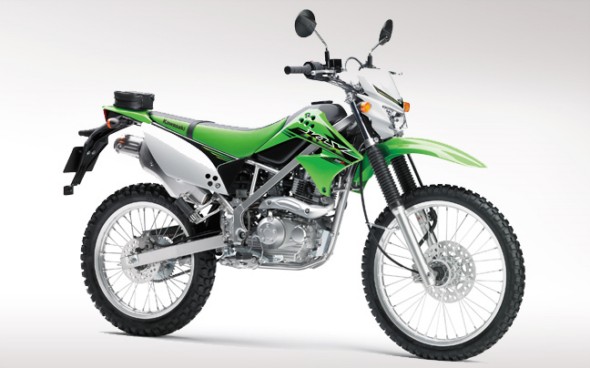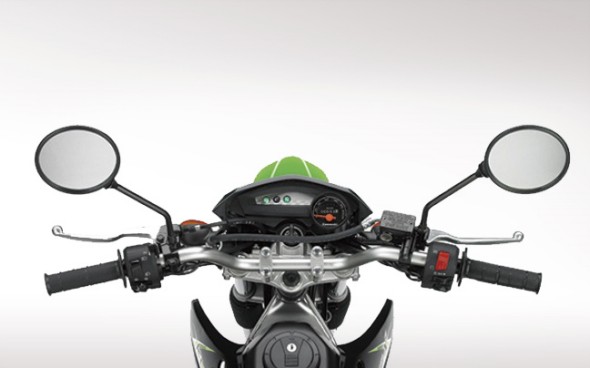 The framework has been enhanced to accept larger wheels and further improve handling of the KLX150L. The subframe has lengthened by 52mm to leave more space for the larger rear wheel. In the heart of KLX150L is an air cooled, 4 stroke, single cylinder 144cc engine with 12 hp performance. Powering assumes a conventional carburetor Keihin NCV24. The KLX150L has starter for quick and easy start while lacking the crank. The reservoir has a capacity of 7 liters giving sufficient autonomy to drive all day, combined with low fuel consumption. The exhaust emissions in line with the requirements of Euro III.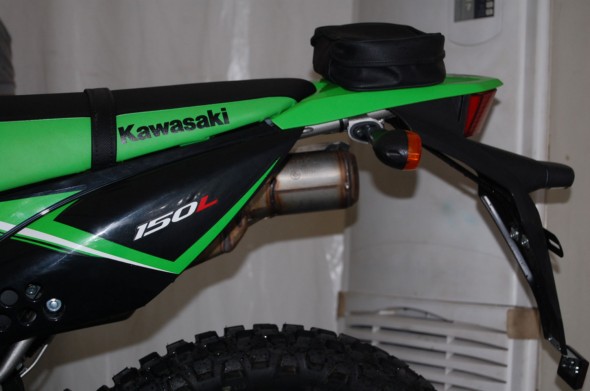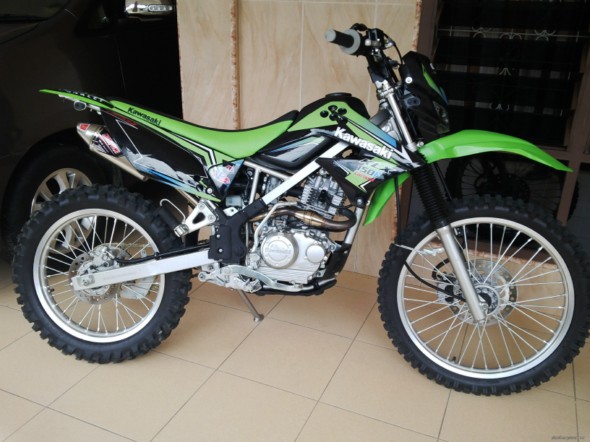 The path of the front wheel has been maintained at 175mm using telescopic fork diameter 33mm. The distinctive rear suspension of the Uni-Trak Kawasaki with compressed nitrogen has preload adjustment 5 positions, allowing riders to choose the appropriate setting according to their weight. The sporty style derived from larger enduro motorcycles, complemented by wearing a headlamp and the popular KLX250. The KX inspired two tone saddle enriches lightweight and slimline appearance KLX150L, ​​with functional non slip lining and smooth sides. Versatile both on the road and in the dirt, the KLX150L guarantees fun and ease in all conditions. It is an apt choice for young riders who make their entry into the world of motorcycle and off road driving.
By Nicole P.