Current statistics on the total amount of outstanding student loan debt, unemployment, and stagnant wages can make you wonder about your future. It is understood that employers are more frequently looking for applicants with advanced degrees like MBAs, but that fact alone doesn't reveal the entire story. Of course, advanced degrees open the pathway to new jobs that come with higher salaries and more expansive benefits packages. Yes, you can likely do okay for yourself in life if you don't obtain any additional credentials. When considering long-term financial security however, earning an MBA is what will push you over the top. In any job market, an MBA is the key to commanding a great salary and always remaining employable.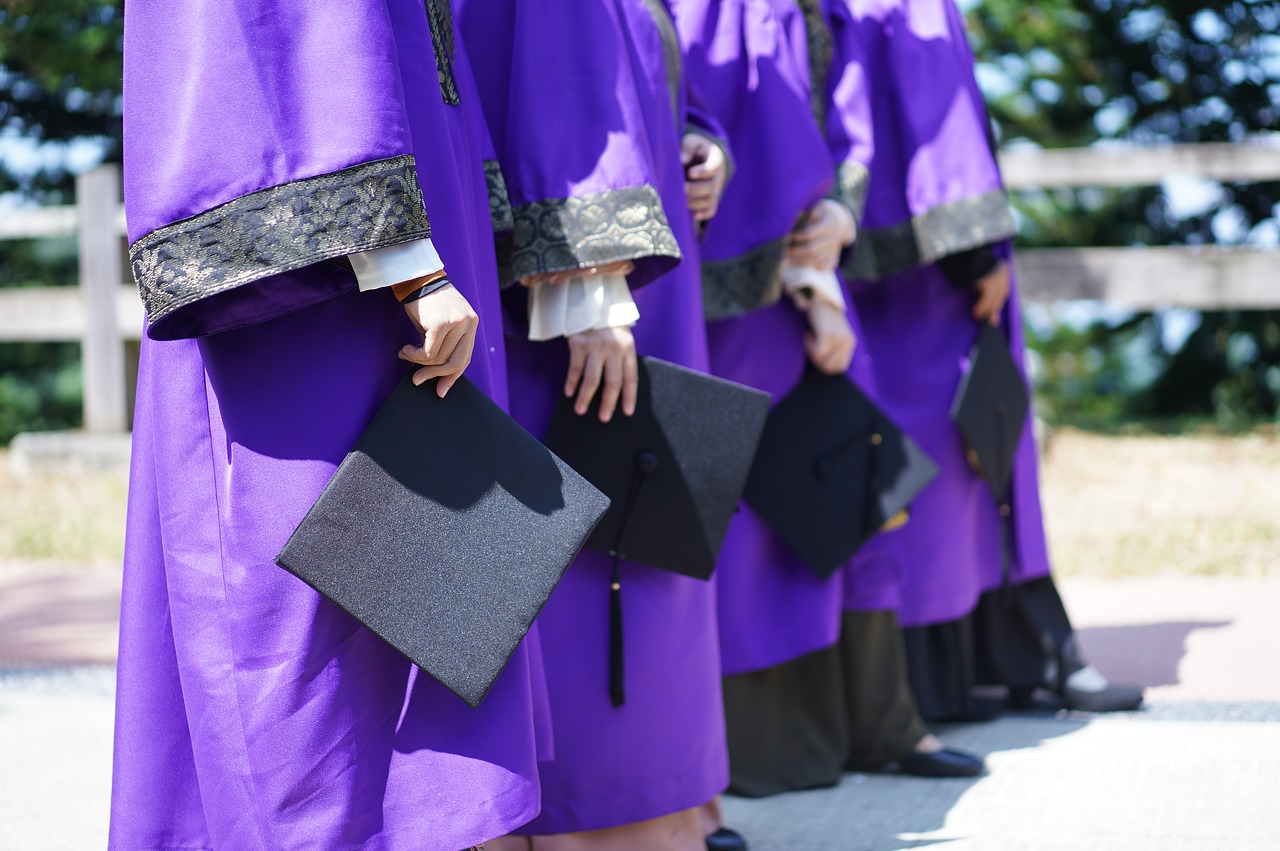 Where You Can Go with Your MBA
A masters in business administration comes after earning a bachelor's degree. Around one in every four working adults has a bachelor's degree, and even fewer have a master's degree. This means that the majority of the job force is automatically shut out from qualifying for many high-salary positions. Although you can apply for any job you want, you have to meet the qualifications to be considered for hiring. When you earn an MBA, you take your career to the highest-level positions on the market. High-level job listings in finance, business, healthcare, and the government become within your grasp. Instead of applying for a better job, you get to work towards a better career.
Considering Finances and Expenses Over a Lifetime
Your current expenses are expected to increase no matter how well you budget or how frugally you shop. Inflation can increase your buying power, and investments in stocks are always a gamble. You can work a full-time job and part-time position, but even working more comes with additional expense. Working more hours at the same rate of pay can increase your tax rate, and you might have increased wardrobe, transportation, and food expenses. Your finances over the course of a lifetime are going to change, as your needs multiply and increase. This is why workers anticipate earning higher salaries as they get closer to retirement. The best way to guarantee that you'll make more money in your career is to earn an MBA degree.
Recessions, Pandemics, and the Unknown
At present, jobless claims are rising as fewer jobs, hiring freezes, and a global pandemic are impacting the hiring market severely. In places where job openings have increased, positions are in industries such as fast food and retail, where salaries are at about the minimum wage. As more people miss their mortgage payments, they wonder when they will ever find a job that will allow them to return to living their regular lives. Recessions are not avoidable, as any astute economist will tell you. While not frequent, pandemics are equally unavoidable. Other unknown factors can cause a shift in your career or the job market as a whole. Earning an MBA will give you strong protection against these events and help you to maintain financial stability.
Facing Changes in the Job Market
Even in perfect job market conditions, industries shift and experience different trends. A decade ago, medical transcription jobs started moving overseas. Pay rates effectively went down, the work tried up, and many working individuals who had paid for certifications were left to figure out where they would go. As automation increases, many jobs that don't currently require a degree are being phased out. Manufacturing in the United States is becoming a thing of the past, plants are consolidated, closed, and established in foreign lands. The industry that you are in might shift unexpectedly, causing you to take another look at your plans for your life. If you have an MBA, you don't need to be concerned about not having opportunities for employment.
Making Improvements to Your Finances Via Education
Financial security is connected to the way that you spend money, but you first need to earn a fair living wage. The plans you make over your lifetime will include cars, a home, vacations, savings, and regular expenses. For those who can never quite figure out why they haven't achieved financial security, the cause is generally based on the amount of money they are earning. You may not be able to get your employer to pay you more because you want it, but you can control your finances via education.
Attracting Recruiters and Head-Hunters Instead of Dredging Through the Rat Race
When you want a better paying job, you have to go out and find it. Submitting applications and posting your resume can yield good results. People with an MBA have another option for employment opportunities. They are regularly contacted by recruiters who see that they have an advanced education. Even those with MBA degrees without related experience can be connected with head-hunters and recruiters.
Earn an MBA While Keeping Current Employment
Not everyone is able to go from earning their bachelor's degree to earning an MBA straightaway. It could be five or more years between having the idea of going back to school before you are able to start taking classes. Life can get away from you, with responsibilities getting in the way of plans and personal goals. The benefit of earning an MBA is that many degree programs were developed to meet the needs of working professionals. This site outlines the best MBA concentrations and will show you how to further your education while you work. Earning an MBA is more realistic for working adults who know that they can schedule their courses around their work schedules.
Increased Earnings Leads to More Retirement Savings
If you have a higher salary, you can put additional funds into your retirement accounts. In fact, MBA degree holders are experts at running businesses properly. They also understand that they will retire and will not be commanding the same salary. Financial security comes with having the money that you need to live, in the present and future.
Opportunity to Work as a Freelance Consultant
MBA degree holders can choose to work in one industry or they can become a sort of jack of all trades. Additionally, those with an MBA do not need to work as employees if they enjoy the freedom of freelancing. An expert in business administration is capable of advising businesses on-site or remotely, from a managerial position or as an independent contractor. If you want to set your own hours and still make a lot of money, you should look into getting an MBA. This degree is highly respected, and if you have an impressive resume to go along with it then you will have business owners who need your help clamoring at your door.
The Ability to Go Where You'll Be Paid Handsomely
Salary negotiations are becoming more commonplace for individuals seeking new work opportunities. Not all employers will be open to this, particularly if you are applying for a position that doesn't have many educational or experience-related requirements. However, anyone applying for a job that requires an advanced degree will have more room for salary flexibility. With an MBA, you don't even need to consider jobs that pay below the threshold you have set. You are likely to get competing offers, which can cause employers to increase the salary they initially offered. In short, wherever you go in your career, you will be compensated handsomely.
Having the Ability to Confidentially Open Your Own Business
You don't need any specialized training to open a business of your choosing. There are also no restrictions on the number of businesses you can run or the number of times you can try your hand as a business owner. The fact of the matter is that succeeding in business is hard, with many closing within the first couple of years that they are officially launched. Starting a business is an investment of time and money. With an MBA, you can be much more confident about running a business that will be highly profitable. You'll have expertise on how businesses are structured and effectively managed. You will be able to hire the best employees and choose the industry that will help you achieve more financial security. As an expert in business, you will be interested in the finance side of things instead of starting up a company as a hobby or pastime.
Everyone has to weigh the cost of college tuition against potentially earning more money during their careers. College expenses are weighed on the front end, while any ultimate benefit comes on the back end. This is why there are so many people who are unable to calculate the full benefits of furthering their education. What's more is that just earning a degree doesn't guarantee that you'll make enough money to live in comfort for the rest of your life. You have to earn a degree that will allow you to increase your salary and get a job that aligns with your level of educational background. The reality is that some degrees can be expensive and not lead to the opportunity for better earning potential. If you go for an MBA, you will experience salary boosts as you increase your experience level throughout your entire career.