Every year, there are certain sporting events that attract plenty of attention. The Super Bowl, FA Cup final and Six Nations are just three examples of major sporting tournaments and contests throughout the calendar year. Now, while the Cheltenham Festival doesn't attract anywhere near as much media attention, it still remains a magnificent spectacle and continues to appeal to the masses – with over 250,000 spectators set to travel to the racecourse in March.
With four whole days of racing, there is plenty of action to keep racing fans entertained throughout the week. You can experience the thrill and excitement of a live race day and with a bit of luck, you could make a nice profit over the course of the week. Fans from all over the country will travel to Cheltenham but if you're not fortunate enough to have a ticket, you can keep up to date with the latest news and results via Coral's website.
Ultimately, its sheer size is largely down to the scale of their main races. Cheltenham plays host to various Group One races and the top-rated horses in the business compete against one another in some of the most prestigious races on the calendar. Every year, the world's top trainers and jockeys feature at the festival as they battle against their rivals for huge sums of money. In fact, the Cheltenham Gold Cup – which is arguably the highlight of the week – offers a £500,000 prize fund.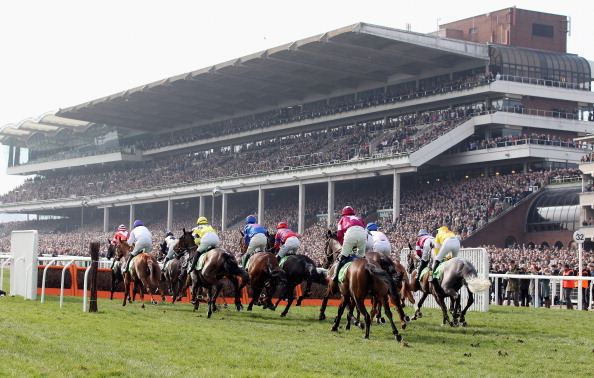 Punters will be looking to place a Cheltenham bet or two on the Willie Mullins/Ruby Walsh combination at this year's festival after the two enjoyed plenty of success in 2015. Last year, the bookmakers were hit hard by this deadly duo but could have lost even more money had Annie Power stayed on her feet at the last fence in the Mares' Hurdle. Unfortunately for punters, she fell – a result that saved the bookies over £50 million.
With vast amounts of money at stake, is it any surprise that the Cheltenham Festival remains one of the top sporting events in Great Britain? Usually the bookmakers tend to win, however there are ways to get the best value on your bets. Fortunately for punters, the bookmakers tend to offer various promotions throughout the week and this year's Cheltenham special bet at Coral is sure to attract plenty of attention in the betting markets = especially if it includes an enhancement on the Mullins/Walsh duo.
So, if you're debating going to Cheltenham this year, it really is a no-brainer… GO! The majority of people who attend the festival find it enthralling and you will be desperate to return. With a bit of luck, you'll make a profit but ultimately, you'll have a great day with friends whilst watching some of the best horses in the business.