The impressive Dubai International Airport has the largest passenger traffic of airports all over the world and displaces the first place which was the Heathrow Airport in Britain. According to data provided by the airport authorities, the first quarter of Dubai International Airport, home of the national airline Emirates, handled the move of 18.36 million passengers, recording passenger growth of 11.4% compared to the same period of 2013. At the same time at Heathrow moved 16 million people, but the British airport remains the busiest in Europe. Last year the picture was reverse as the full year of Heathrow, which remained the first airport in the world for decades, attracted 66.7 million passengers, exceeding 813,000 in Dubai.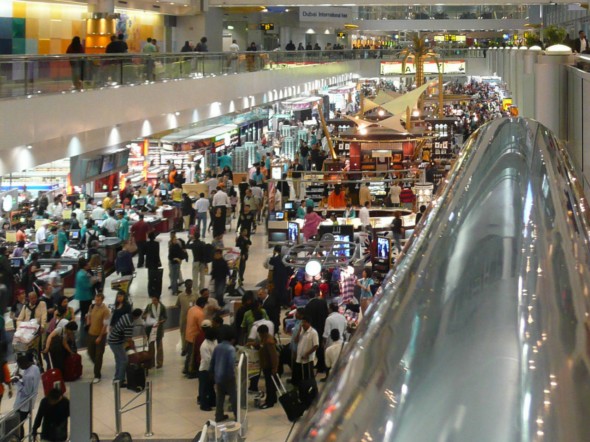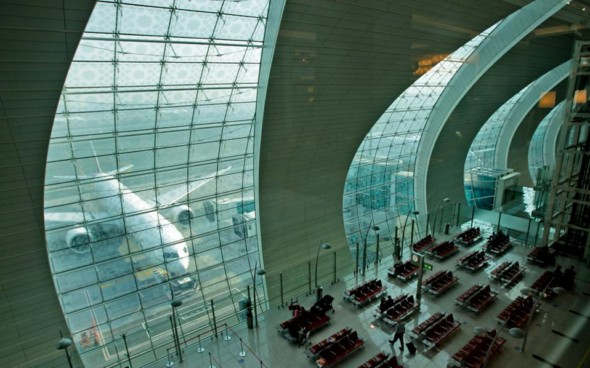 In third place came last year the Hong Kong airport, the fourth place is owned by Charles de Gaulle in Paris and the fifth airport is the one in Singapore. In Dubai, however, approximately 50% of the passenger traffic of passengers who choose flights with Emirates, face the strategy of the airline which is the use of large aircrafts, which combine passenger audience for Europe and USA. Dubai itself has relatively few passengers that visit. The superiority of the emirate's airport is not exhausted, however, the numbers. The luxurious terminal which is dedicated solely to the national air carrier, Emirates, has an area of ​​1,713,000 sq.m. and is the second largest building in the world.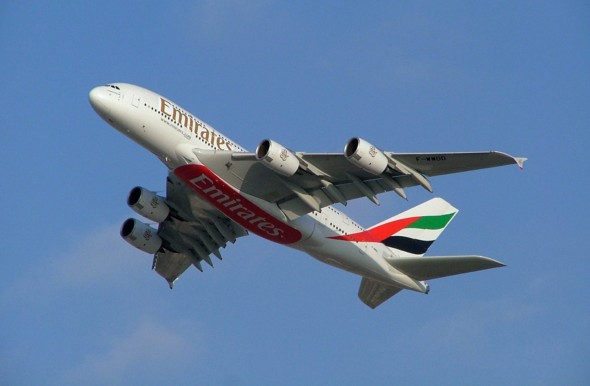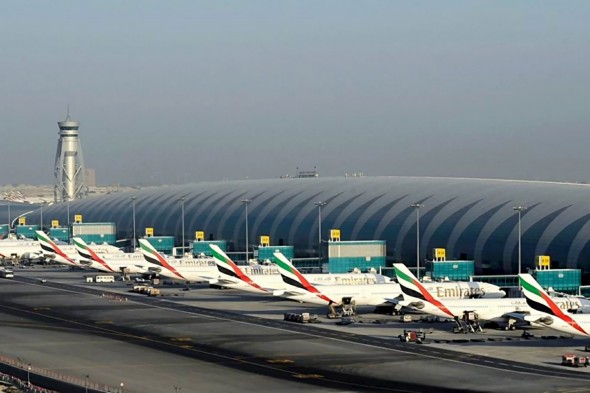 The last financial year Emirates carried nearly 40 million passengers, while with the smaller company Flydubai, also based at the emirate, added 28 new destinations to Dubai International. The Emirates, began operations in 1985, currently serves 142 destinations in 80 countries and is one of the largest airlines in the world with plans for further development. It has 374 jets, which has sourced both from the American Boeing and the European Airbus Group. Cumulative value reaches 162 billion dollars. This fleet far exceeds the 218 aircraft used as the company plans to replace some of them with other younger. As regards Flydubai, this small but rapidly growing company increased its passenger numbers last year by 38% to 6.8 million people.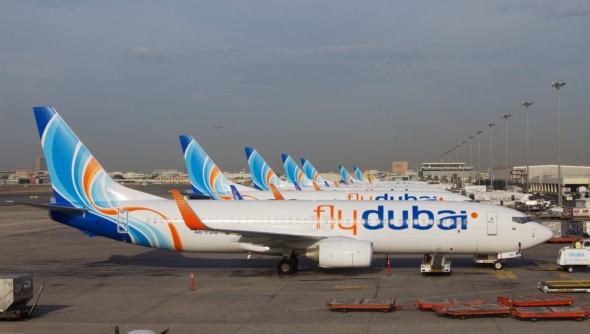 It is possible that Heathrow will regain the top position for the whole of this year, as the airport of Dubai is planning an improvement project that will last 80 days and will temporarily reduce the number of flights at the airport by 24% while hurt profits Emirates, everything for the whole year, at 272 million dollars.
By Nicole P.