Explorer yachts are the perfect vessel for astute owners looking for adventure out on the open waters. Designed to cruise long distances to the most remote corners of the world safely and luxuriously – even under the roughest conditions, explorer yachts offer complete autonomy. Classified by their strong hull, durable superstructure and long-range cruising features, the best explorer yachts are designed to spend prolonged periods of time out at sea without needing to stop for fuel or supplies. Not many superyachts offer the same sense of transatlantic freedom, combined with the latest state-of-the-art technology and luxury. A few of the most acclaimed shipyards constructing the most innovative explorer yachts include Dutch builder Damen, with their iconic SeaXplorer series that starts at 60 metres and goes to 105 metres; Turkish yard Numarine, with their XP series measuring between 22 and 45 metres; and Italian builder Cantiere Delle Marche, with the Darwin Class that is available between 28 and 35 metres in length. Each series offers its own unique features and here we take a look at three of the most thrilling explorer models from each currently for sale.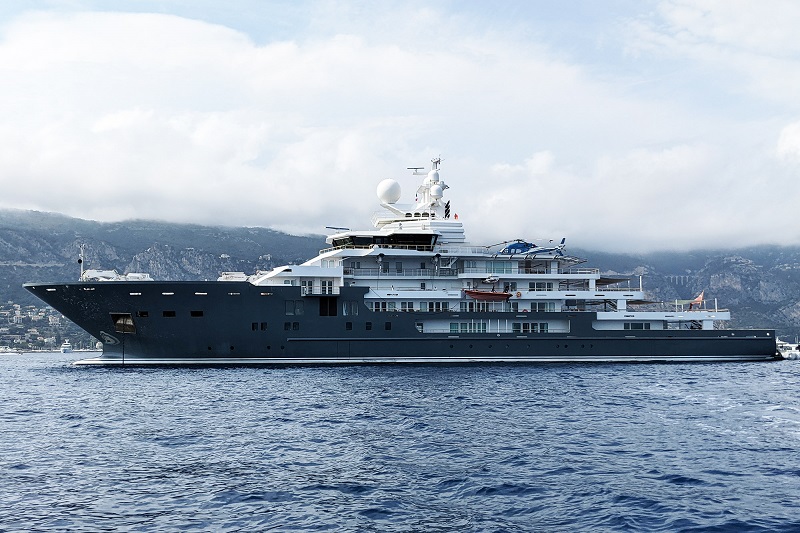 Offering an all-new deck layout, superior storage space and amenities for both polar and tropical expeditions, the SeaXplorer 60 from Damen Yachting is the future of explorer yachting. The latest Ice Class build from the range, this innovative hybrid explorer measures 60 metres in length, with four decks offering a total of 1,805 square metres of space. Able to accommodate 12 guests on board in six stunning staterooms, she has impressive capabilities and room for a crew of 17 as well. Next to the Ice Class hull, she features hybrid power and propulsion and can carry a wide range of tenders, toys and helicopters. Available in three custom configurations depending on her owners wish, she is slated for spring delivery in 2024 and is ready to surpass her owners wildest expectations.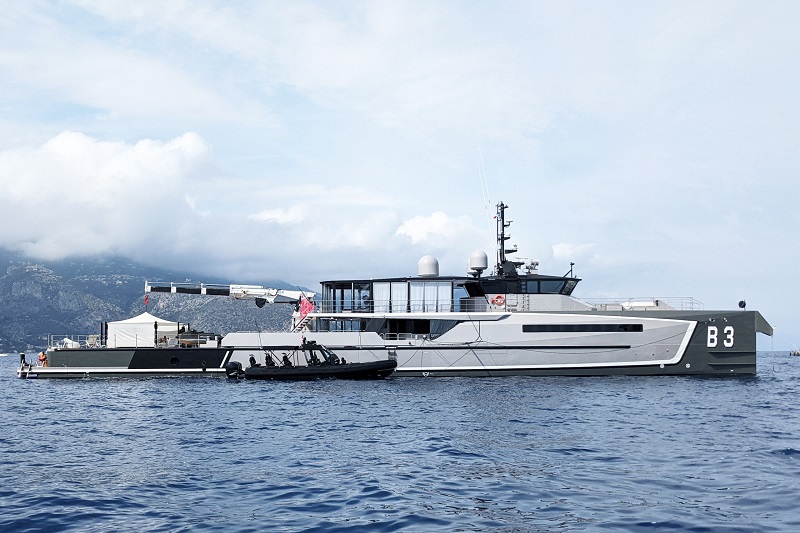 The Darwin Class from Cantiere Delle Marche are characterised by their high bow and bulwarks, with a robust exterior design. Maintaining the strong "mariner" feel that is associated with working vessels, the Darwin Class 112' strike the ideal balance between outdoor and interior spaces. Measuring 34.44 metres in length, this explorer yacht can easily accommodate up to 12 guests in 5 spaciously appointed cabins who will be expectedly looked after by a crew of 7. Fully equipped with all the amenities one would expect on a larger vessel, this includes a large sundeck with lounge chairs, options for alfresco dining on the sun deck, upper deck and main deck and space to store a tender and crane on the sun deck. With a range of 5,000 nautical miles at 10 knots, she can be built and ready to be handed over to her new owners in as little as 20 months.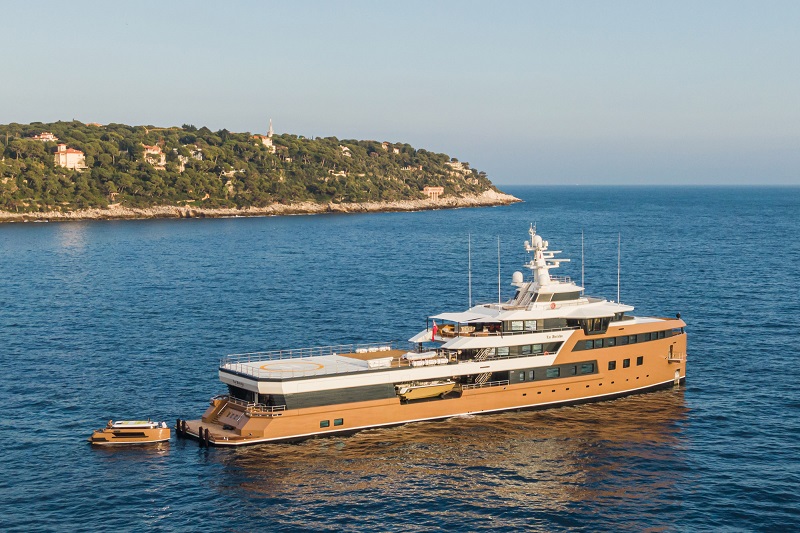 Known for its striking and bold exterior design, the XP from Numarine are built with global cruising in mind. The 45XP, the flagship model from the line, is fully equipped with the finest amenities for a complete self-sufficient time on board. Measuring 45 metres in length with 499GT, she can easily accommodate up to 12 guests in 5 luxuriously appointed staterooms. The master suite located on the main deck features unrivalled views of the surroundings as well as private outdoor space on the main deck, complete with a private pool and waterfall.  Designed for living out on the open waters, she features a configurable interior layout with the choice of 6 or 7 cabins. Guests will be looked after by a crew of 7, an ideal crew to guest ratio. With a range of 6,000 nautical miles when travelling at a cruising speed of 12 knots, she can be delivered to her new owners in a 28 to 30 month period.