A good one-man band is a thing of wonder — but a few false kicks and flicks cause a collapse into cacophony.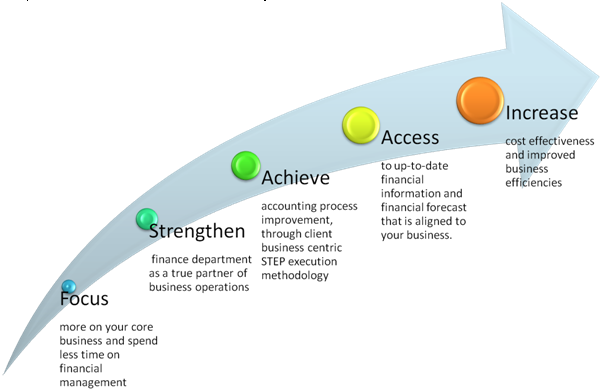 And the same logic applies to entrepreneurship — sometimes the most talented self-starters fail because they don't know how and when to delegate important duties.
But farming out functions to external experts is a great way of making savings without compromising service standards.
So here are four great ways to outsource and streamline your business.
Admin
Admin's expensive and time-consuming — whether it floats your boat or fills you with dread.
But it's essential, so most firms fill the gap by hiring full-time staff with the requisite experience.
However, a virtual admin assistant can be hired by the hour as and when needed — meaning that a permanent hire isn't necessary to guarantee quality and reliability.
The intelligent virtual assistant market is estimated to be worth $7.9 billion by 2022 — underlining the popularity of this type of service.
HR
HR is another operational function that requires expensive staff and generates its own pile of admin tasks.
And it's crucial for staff payroll and monitoring performance management and wellbeing.
But an outsourced service like SD Worx offers automated HR software solutions that include accurate staff payments, tax compliance and analytics.
And allowing an external provider to take care of this aspect of your business means hiring a bulging HR department in order to be confident of legal compliance is unnecessary.
Maintenance
Maintaining your business premises can be very expensive and if you've got no genuine expertise, DIY can be dangerous.
But on the other hand, hiring a permanent maintenance person might seem like an extravagance.
The solution lies in a ratings site like rated people that allows you to read recommendations of the best local tradespeople and hire them as required.
But prevention is better than cure — rather than waiting for a problem to arise, paying for an expert to inspect your premises for a few hours a month on a regular basis is probably money well spent.
Digital Marketing
Ensuring that the content on your website is expertly optimised and contributes to an excellent customer experience is no easy task.
And learning about local SEO tactics and the appropriate conversational conventions on social media takes time and effort.
Your business might never reach its potential without getting to grips with these factors — but if you simply don't have the time or inclination, hiring a good digital marketing agency is thoroughly recommended.
For a reasonable retainer, these experts can ensure you perform well in search engine rankings and potential customers can easily find you on any device they choose to use.
Delegating duties is a sign of strength rather than weakness and reliable external partners are essential for firms of any size and scope.
Outsourcing these four areas will allow you to streamline and focus on your areas of expertise for a better chance of sustained success.
Do you outsource? Share your advice in the comments section.