A Master's of Business Administration has long been a path to management, though that's not the only career path it opens up. Online MBA programs are more popular than ever, allowing people to earn a legitimate MBA online. In fact, an online MBA program has a number of points in its favor over attending a local brick and mortar school. Here are 6 reasons why getting your MBA online could be the best decision you've ever made.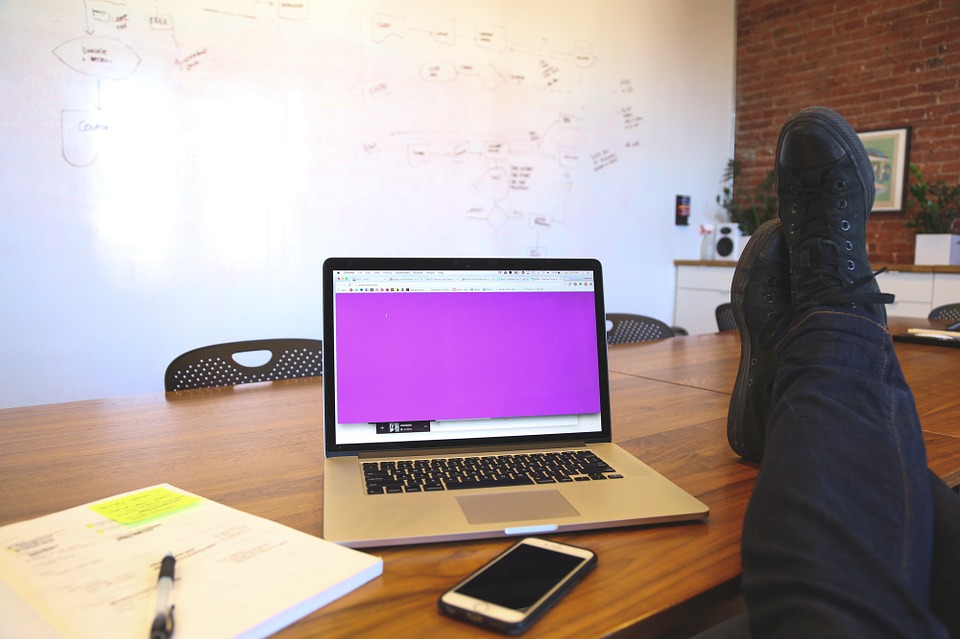 Flexibility
An online MBA is perfect for those who need flexibility. It often allows you to consider working while going to school, making it easier to afford your degree. It also allows you to balance family and education more easily, whether you attend classes after putting the kids to bed or simply reducing the logistical hassles of attending school.
For example, many online MBA programs combine scheduled or synchronous class time with asynchronous learning that you do when it suits you. Online courses can be selected based on their time of day, allowing you to choose classes that fit your schedule. This is great for parents who want to take classes while the kids are at school, or those working the night shift that can't attend classes during the day. Or you may be able to take classes when on your break from work.
The Ability to Find the Ideal Fit
Because there are so many accredited online MBA programs, you can find one that is the right fit for you. A good online MBA program from an accredited school will give you all the skills you need to move into management. However, you can choose an online MBA that teaches the exact material you need to learn to advance your career. You can choose a school that fits your wants and needs, too. This is far better than having to sign up for the only programs available in your area and hoping you're happy with it.
The Time Savings
Online MBA degrees have a number of advantages. One of the greatest benefits is that it can save you time. It isn't just the ability to study at home instead of having to drive to and from campus to attend class; online MBA programs tend to be streamlined, and depending on your experience, availability and commitment, you may be able to finish an online MBA in as little as nine months. In contrast, the traditional MBA takes two years or more. You'll earn a degree around one year faster, allowing you to start that higher paying job that much sooner. It also opens the door to enrolling in a dual degree program. That both opens up more career options and lets you finish your education that much faster.
Affordability
There are online MBA programs that cost five to fifteen thousand dollars a year. This is often a fraction of the cost of living on campus to go to school or attending a brand name college. Furthermore, you have more flexibility in when you start and take classes. For example, you could take fewer credits per semester, lowering the cost and making it easier to continue working while attending. You can choose when you start the program and how long it takes to finish based on what fits your family or work schedule.
How are online MBA programs able to offer such a low cost? The schools don't have to maintain amenities like dorms, cafeterias, libraries or classrooms. Furthermore, they end up having fewer employees per student, since they don't need people taking care of the school infrastructure that isn't used by online students. Yet this may not affect the student-faculty ratio.
You save money on the associated educational costs, too. You can take online classes without having to move cross-country to live on campus. You can take the classes while living in your current home and working to pay the rent. You don't have to pay for gas and parking for your car or a transit pass.
The Push to Master New Technology
If you're attending online classes, you're going to do more than bring up a web page and watch videos. You're going to be hard-pressed to master new technology. You'll need to use a variety of online chat, documentation sharing, and collaboration tools to connect with teachers and classmates. You'll learn how to use online meeting tools and feedback systems as part of your classes. You'll become fluent in a variety of modern tools in addition to the material that you're learning in your classes.
The Broader Network
One of the points in favor of earning an MBA is that you create long-lasting bonds with other professionals. They may be the next manager who hires you or someone who aids you in the launching of your new business. A benefit of online MBAs is that you end up with a much more varied network than the conventional MBA program. The online MBA program will have a geographically broader student community.
You could learn about international business by talking to classmates working on the other side of the world or foreign students who've joined the online program without having to leave home. You'll also be able to connect with working adults and parents who want to earn a degree before re-entering the workforce. Students will be in a variety of life stages and on dramatically different career paths. And any and all of them may be in your classes.
Another point in favor of online classes is that you'll connect with people taking the same classes you are through online forums, chats and study groups. Ironically, the flexibility of online MBAs means you can continue your education if you move, too. Then you can continue your education whether you move in with your parents or take an overseas assignment.
All MBA programs prepare you to move into management or executive roles. Online MBA programs do this while providing a number of additional benefits you won't get sitting in the standard classroom.