Sooner or later, everybody wants to try something a little bit daring. Perhaps it's a surprise for that special someone or perhaps it's just about feeling desirable. Whatever the reason, shopping for sexy lingerie often makes people nervous at first, but there's no need to jump in at the deep end. Internet shopping means it's possible to make purchases discreetly and try out a number of styles to find out what really works.
Shopping discreetly
Using the Internet, it's possible to explore the different kinds of lingerie available without having to do so in public. Traditional catalogs can also be used for this. Most mail order companies are very discreet about packaging so the delivery company will have no idea what their parcels contain. For those who really prefer to shop in person, lingerie stores tend to have well trained staff that understand the awkwardness involved and will help to ensure it all goes smoothly.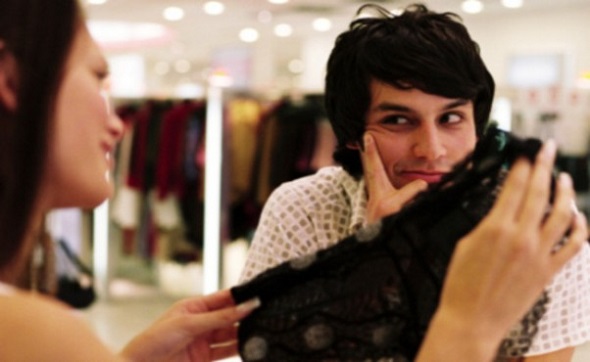 Styles to try
There are many different styles of lingerie to try and it's possible to find something to suit any body type. Newcomers may want to start out with bra and panty sets, perhaps adding stockings for a little extra glamour, or ease into simple satin slips or teddies. For a more dramatic look, a bustier or corset can enhance the cleavage. Simple camisoles can look stunning on toned bodies while a babydoll gown can enhance a good set of curves.
Although some catalogs may only feature size 6 models, it's easy to find plus size sexy lingerie and chemises either in specialist stores or simply by asking in the standard ones. Lots of larger women like to look good in lingerie and designers are producing some striking styles especially for them.
Things to consider
The first thing people pay attention to with lingerie is its visual impact, but it's also important to consider how it's made. Many types of lingerie come under a lot of strain when worn so they need to have strong seams and sturdy fastenings. Fabric under strain will last longer if it has a bit of elasticity. In loose garments and trims, delicate fabrics are often prized, but they shouldn't be so delicate that they risk tearing. Lace trimming should not be scratchy and boning should be securely held in place so there's no risk of it poking out.
If buying corsetry, it's important to consider the mechanics of getting in and out of it. Will assistance be needed? Will it be possible to lace it up at the front and then turn it round before tightening it? Some lingerie stores offer to fit corsets so they're just right for individual shoppers. This ensures that they not only look their best but also give proper support where it's needed.
Lingerie always looks at its best when worn with confidence. It may take a while to achieve this, but wearing something sexy gives many shy women a real confidence boot. It can bring out a side of them that they didn't know was there.