Mobile gadgets have become necessities, rather than luxuries, nowadays. Gone are the days when you need to do things manually, like use a telephone to talk to a loved one or use a library to search for information. With portable devices like the iPad Mini, you can now do all sorts of tasks wherever, whenever.
The iPad Mini, just like other portable gadgets, is vulnerable. Its screen can break if you drop the device from a considerable height, for instance. So it's only right that you make the necessary effort to protect it. One way of doing that is to use a quality case cover like the Ballistic Urbanite.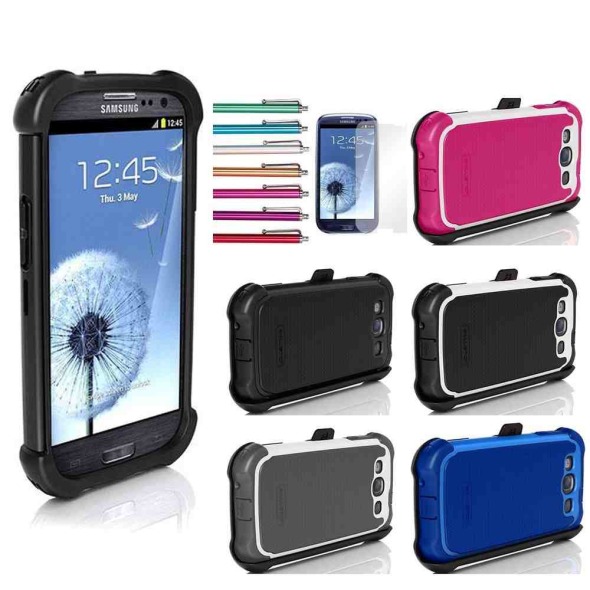 The Ballistic Urbanite case cover for iPad Mini gives your device the protection it needs. How does it do that?
Its tablet shell was engineered with the Hextec Six-Sided Drop Protection Technology to ensure that it offers your gadget a six-foot drop protection.

It's not bulky because its material is made of a durable rubber that has the ability to absorb shock in case you drop your tablet.

It has reinforced corners to improve its ability to protect the iPad Mini's screen.

Its raised lips and corners give the protective casing a stronger grip, ensuring that your screen and other components of your device are intact.
Aside from that, the Ballistic Urbanite's design and overall look appeal to both men and women, making it the perfect accessory for your precious iPad Mini. Plus, there's a Ballistic Urbanite case cover for iPad Minis with Retina Display. This means that you can easily use your tablet's camera while the back is protected with the case cover.
Overall, the Ballistic Urbanite is a good investment to make. It may be an entry-level product, but it offers great impact protection, which is even better than most brands. Aside from that, the Urbanite protective shell is a great accessory to use for when traveling or just strolling in the mall.