Smooth surfaces and clean lines without intricate details make for a contemporary home design. However, this does not mean that your home should look cold or stark, as today's contemporary design combines comfortable and livable elements that create a fresh and sophisticated look and feel.
Neutral Colors
These colors typically offset contemporary design, so when painting your walls, you might want to choose shades of pure white, cream, taupe or brown. You can also spice up a room by painting its walls with accent colors, placing a bold-colored sofa and incorporating small, yet vivid, decorative accessories, such as area rugs, pillows and artwork.
Metal Accents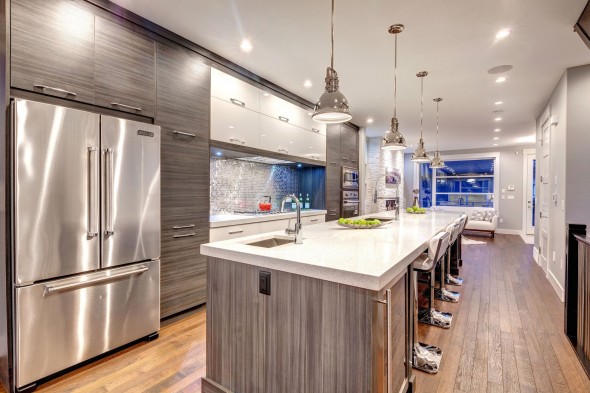 Stainless steel, chrome, nickel and other similar metals are popular in contemporary design, due to the clean look and sleek finish they provide. You can easily accent certain areas in your home by incorporating furnishings and items, such as stainless steel appliances, faucets with metal finishes, metal lamps, etc. to help keep the style of these areas consistent.
Texture
Modern design makes use of texture, and to make yours natural and inviting, you can use fabrics, such as crushed velvet, silk, wool or linen. Furniture upholstery, fabric window treatments, over-stuffed pillows, linen wallpaper and area rugs can provide you a great way to offset the smooth and clean lines of metal accents. When choosing your fabrics though, stay away from elaborate patterns as they can distort the overall look of your place.
Very Light or Dark Wood Tones
When it comes to wooden surfaces, you should opt for those having very light or dark tones to achieve a contemporary look. Aside from the flooring, you can also use wood for your furnishings. Just make sure you are consistent with your accents to avoid having a cluttered-looking living space.
Modern Lighting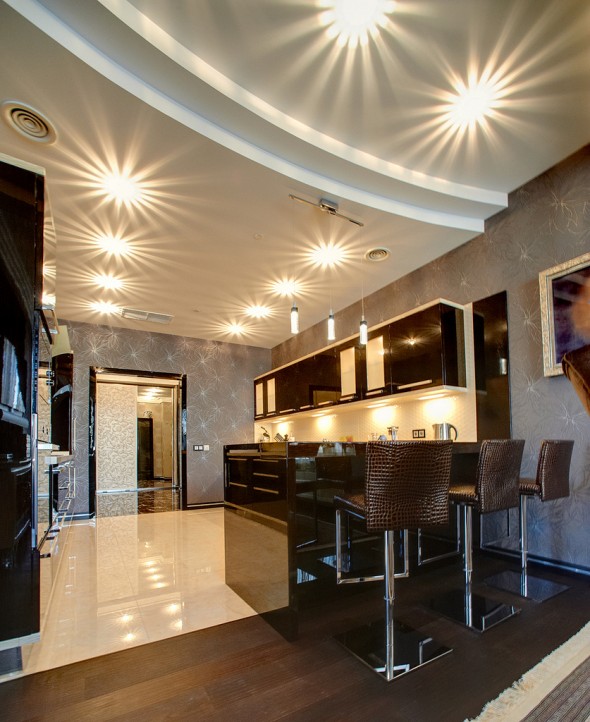 Lighting is very important in creating a contemporary home, as it is the key to highlighting the design. Some of the best lighting options you can have include pendant lights, track lighting and floor lamps.
So, when trying to come up with a temporary look for your home, make sure you consider all of these elements!