Remember when we cared for if we lost the mobile because it meant losing our address book? The classic book is moving to the contact list of email and increasingly, we switched free international calls to free video call services such as Skype or Hangout of Google+ or apps like Viber and Line to allow us to talk with friends or coworkers without consuming a minute of our rate.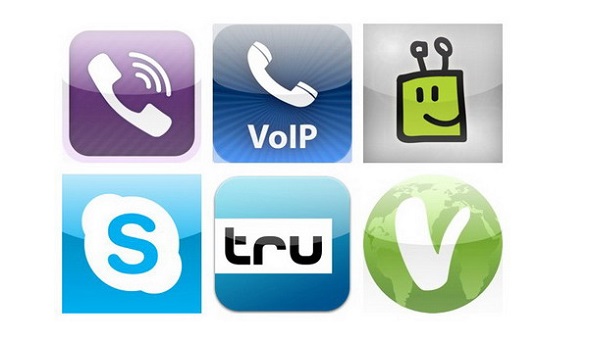 Skype
It is the most popular online service for video conferencing, it has over 300 million users worldwide. Besides video calling, it features an instant messaging service which allows sending files, recording calls and even calling mobiles or home phones. It is a free service but if we want to talk to several people at once or call a landline or a mobile we have to pay. We can also find Skype as an app on mobile and tablet for Android, iOS and Blackberry.
Google Hangout
We saw that it is one of the main elements of Google+. We can keep private or public conversations with up to 10 contacts at the same time for free. It also allows us to share files with contacts. Also it integrates seamlessly with Gmail and Youtube. You can start a Hangout from your iPhone or iPad or Android device.
Viber | Line
Viber revolutionized the mobile phone market when we had to count the minutes we talked by phone to find no surprises on the bill; allowed to call for free to anyone with the app installed. It is also great that it let's you know once someone from your contacts list starts using it. The only requirement: call in areas of good coverage as this is a wifi calling app for the iphone.
Line got to stand up to the almighty Whatsapp and added up to 140 million users worldwide. We can make voice calls and chat, while exchanging high quality photos, videos or funny emoticons. Besides calls and chat, Line also has a games section.