Motorists are fully aware of the need to keep their vehicles in good working order all year round and car maintenance is something that should be carried out on a regular basis.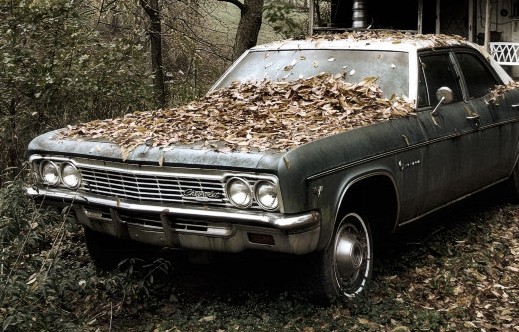 But, for some, this can be a chore and something they fall behind on, particularly when the weather is foul and you don't feel like getting battered by gale force winds and torrential rain.
A great place to start is your car's tyres. Check your tyres to make sure they have adequate tread to be roadworthy. If they don't, it may be time to purchase some new ones form ATS Euromaster and have them fitted by a trained professional.
When it comes to new tyres, it is important to purchase the best patterns for your vehicle, which provide high levels of traction and safe driving conditions. But, with so many tyres on the market, which ones should you choose?
Michelin tyres
The Michelin Energy Saver is a fuel-efficient passenger car tyre that has been developed with drivers of hybrid and fuel-efficient vehicles in mind. It offers the best grip in its class on both dry and wet roads thanks to its asymmetric tread pattern and textured spines.
Continental tyres
Continental's ContiEcoContact3 offers top performance, safety, handling and economy, making it a top choice for drivers of all types of vehicle. The tyre shortens braking distances in wet and dry conditions and offers very good handling, particularly when cornering on damp roads.
Other options
Spending money on a set of new tyres can be a significant expense at a time when finances are tight. So, in the month immediately after the festive period, it may be sensible to wait to buy new tyres and instead spend time on cost-effective ways of getting the best out of a vehicle.
Checking the oil is one way of improving the performance of a vehicle. Making sure it is topped up to the recommended level is vital and you may even be able to invest in higher-end products to improve the performance of a car's engine.
Monitoring the car battery is another cheap way of keeping your car in tip-top condition. Over time, batteries can lose charge and efficiency, particularly if you undertake a number of short journeys.
Carrying out basic maintenance on the battery, such as cleaning the connections, will ensure it continues to work at its optimum level. It is possible to remove the build-up, but if it has become too serious, it may be worth consulting a professional or even thinking about a new battery.
Some cars have enough room under the bonnet for an insulation cover for the battery, which is a cost-effective way of generating a little extra life from your battery.