Logitech is currently the leading company in the world in production of connecting people with all the important for them technological experience. Combining digital software and advanced technology, the Logitech products fit in the field of personal computers, telecommunications and entertainment, but also improve the digital navigation and AV entertainment, social networking, gaming, audiovisual communication over the Internet and security home control entertainment devices. The Logitech International was founded in 1981, is a Swiss company, listed on the Swiss Stock Exchange and on NASDAQ in the U.S.A.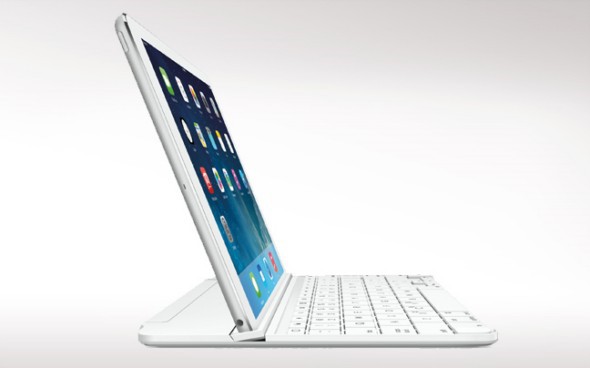 Logitech announced the renewal of its range of products for tablets, the new Logitech Ultrathin for iPad Air, iPad mini and iPad mini with Retina screen. The new model enhances the flexibility and design of the award winning predecessor, with even thinner and lighter frame, and a new mount in multiple angles for even better viewing angle adjustment. The way we use the iPad is changing, explained Mike Culver, Logitech's vice president and general manager of field mobility. Now the device is not only intended for viewing contents, but has evolved into a means of creating, wherever you are. This way the cover with the keyboard, Logitech Ultrathin, evolved by following new ways to use the iPad, that is thinner, lighter and more flexible than before. Now it is the other half of each iPad!.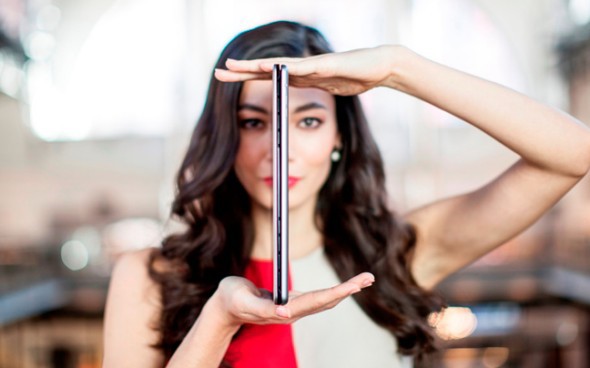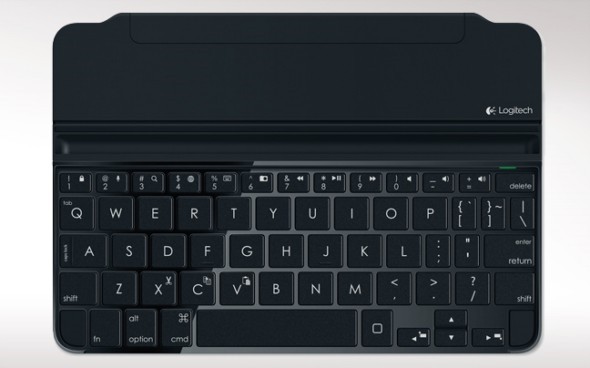 This versatile Ultrathin has a slot at the top of which is connected securely to the iPad via a magnetic clip, so you can adjust the tablet at the ideal angle for more comfortable typing. As for the keyboard it is connected via Bluetooth to the device, it has a comfortable key layout and is an optimized keyboard, shortcuts for operating iOS, to offer an intimate, smooth and comfortable typing experience.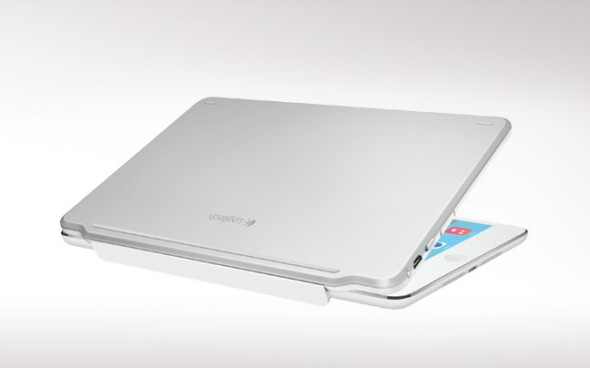 Certainly the Logitech Ultrathin with improved design is even lighter and thinner than before, reaching only 6.4 mm in thickness, while its weight is about 2/3 of the iPad. The cover fits perfectly and aesthetically the iPad, while the connection is very stable with a strong magnetic clip. The overall picture with Ultrathin, made ​​from high quality aluminum finish that matches the iPad, makes it almost impossible to distinguish the two devices together!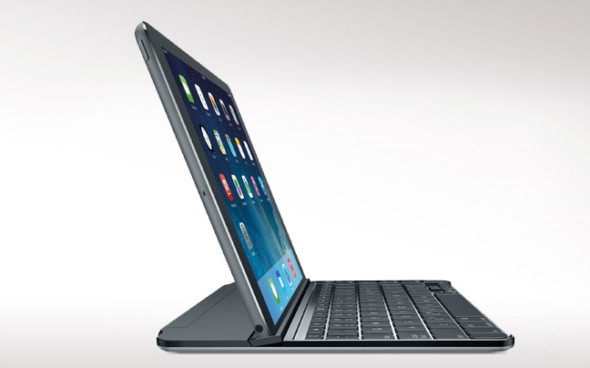 The suggested retail price for the Logitech Ultrathin is 99.99 euros for the iPad Air and 79.99 euros for the iPad mini and iPad mini with Retina screen. The new model is expected to be available in the European market in June at Logitech.com and in all the Apple Stores.
By Nicole P.