The top MX of Honda, faithful in its 2 year appointment with significant upgrades, offers as a 2015 model three engine performance options for the rider. Add to this unique feature the strength that's offered by the improved cylinder, new exhaust, the second generation of the fork air Kayaba (PSF2) and larger front disc, and you will have a new bike. 2013 was the year of the revolutionary inverted with air KYB which staged performance of suspensions of CRF at a higher level. In the 2015 model has been placed the mature second generation PSFS2 that works best with the framework for a more direct response, improved feel and easier driving, says Honda.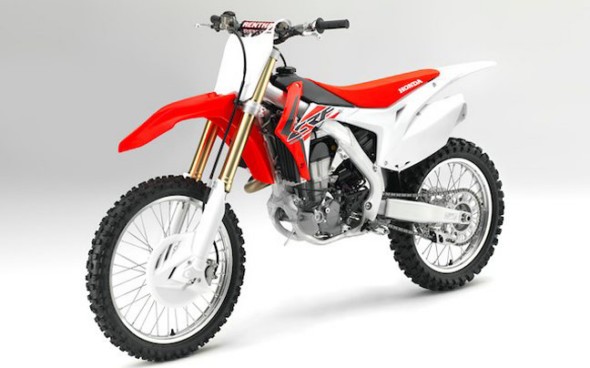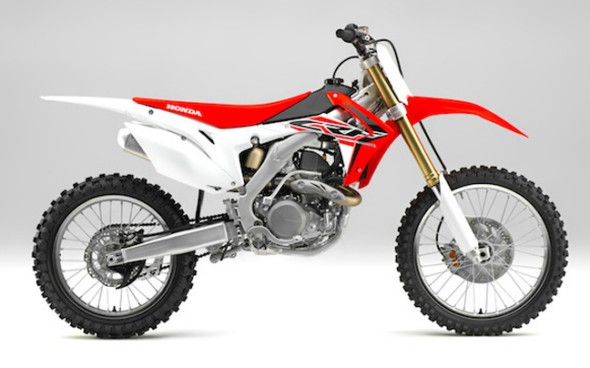 The power and torque of the single cylinder have changed considerably so that the power goes down better in the dirt, thanks to the magic hands of the HRC engineers who dealt with the four valve cylinder head Unicam. Basic knowledge is transferred from the officially racing CRF of HRC, as fighting in the World MX season 2013-2014. The Honda physical remains parsimonious as to the same interventions, but we know that for example the exhaust ports now go on the right instead of left. Only the return spring in the injector body of 46 mm is replaced with a softer one, reducing the fatigue of the hands. To respond to these interventions, they redesigned the whole exhaust both the shape and volume of the final two.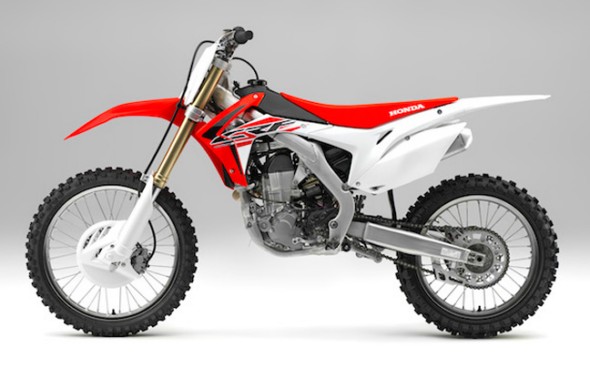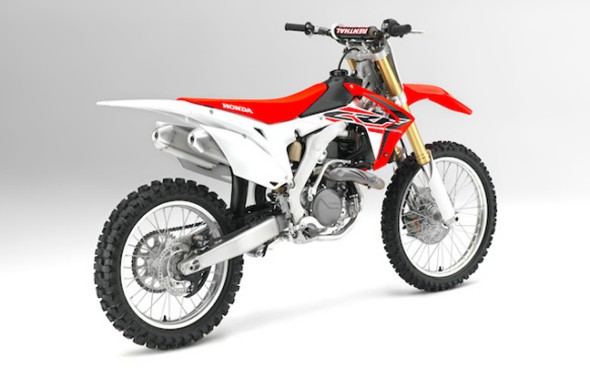 Various interventions have been smaller in the gearbox, the piston and crankcase, with a view to greater reliability. For example, the left side of the sump is enhanced to the point where the bearing mounted crank. The piston has undergone a special heat treatment to withstand the increased yield. Moreover, each cog in the box except the first, are now made ​​of a nickel alloy, which is 10% more durable. Due to the redesign the exhaust, the former right fridge is now on the left.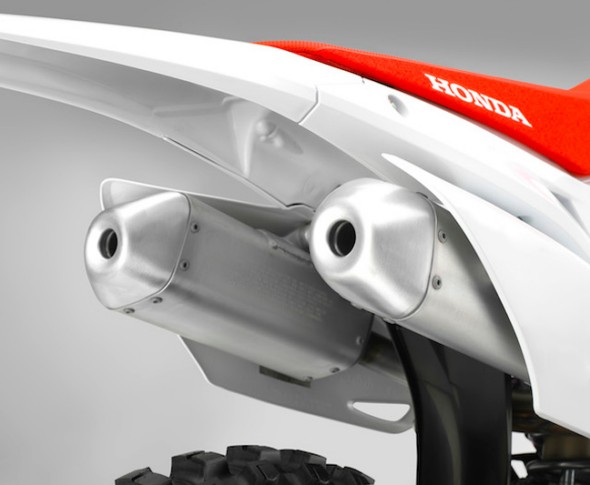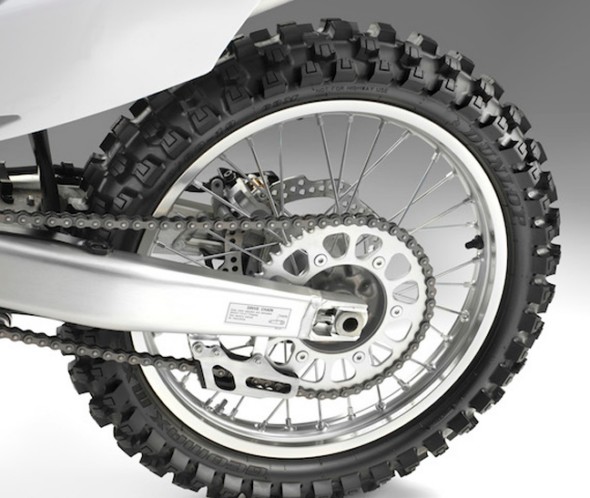 The changes in the character of the engine are highlighted with the addition of three different mapping of the engine management. Choosing any one of these is through the button Engine Mode Select Button next to the right grip. Corresponding to the CRF250R the first configuration offers the standard yield, the second a much smoother throttle response for conditions of limited adhesion, and the third the exact opposite, a sharp and instantaneous response. The Modes 2 and 3 may be further regulated through the existing App of the HRC for reprogramming hardware and software. When Honda has maintained and improved linearity performance, which goes from low to medium and high speed without gaps, reduces the need for gear changes, especially through corners.
By Nicole P.