You will definitely not want to miss excursions & trips from Athens. The Greek capital is a city full of monuments and attractions. But it is also worth spending a few days to get to know its surroundings. You can discover sites as magical as Meteora or historical treasures such as Delphi. Among many others! In this post we tell you the best day trips from Athens.
Meteora, our favorite excursion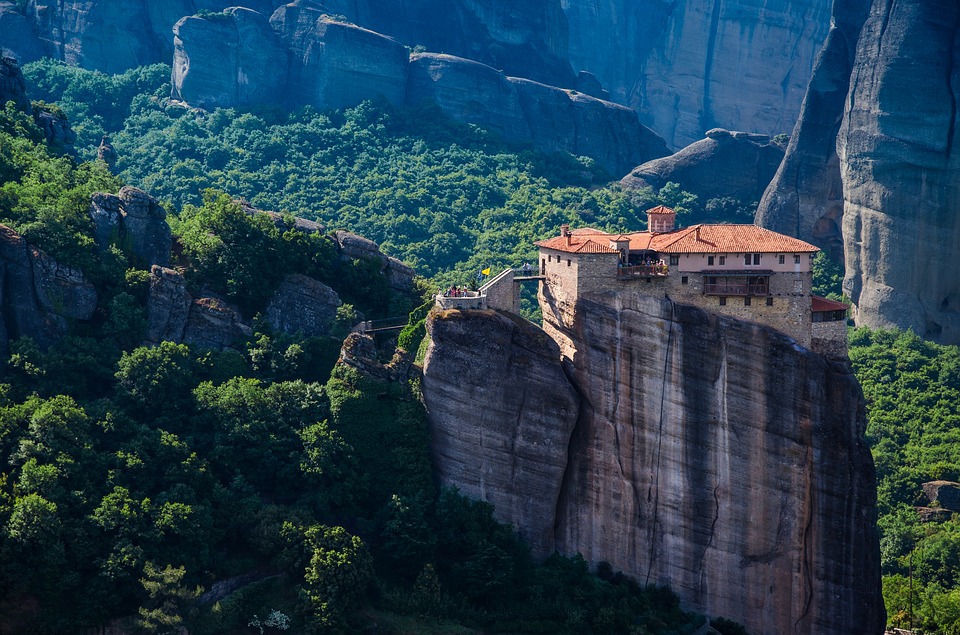 Surely you will not have time to do all the excursions from Athens that we propose. But if you can only do one, we recommend this one. The monasteries of Meteora that hang on the rocks are a spectacle for any retina. The landscape seems taken from a story. In the fifteenth century there were up to 24 monasteries but currently only 6 are preserved. And they have been a World Heritage Site since 1988.
How to get there:  
Meteora is not far from Athens. If you rent a car and want to go and return on the same day you will have to do more than 700 kilometers. That is, about 4 hours per way. If you go by train, each journey takes 5 hours. Finally, if you opt for the bus you have to switch buses and the trip takes about 6 hours. And once there, don't worry if you don't have a car. There are many taxis that charge per hour that take you and pick you up where you want for about € 20/h.
Can you visit Meteora from Athens in one day?
That is a question that many people ask themselves. The answer is yes, but as we have said it is a hurdle. Meteora is one of the best excursions from Athens and it is worth it to spend at least one full afternoon to watch the sunset. And you can only do that if you spend a night there. So without a doubt, we recommend sleeping at least one night to get to know Meteora in more detail and return the next morning. We stayed at Alsos House, in Kalambaka. And we recommend it 100%.
Delphi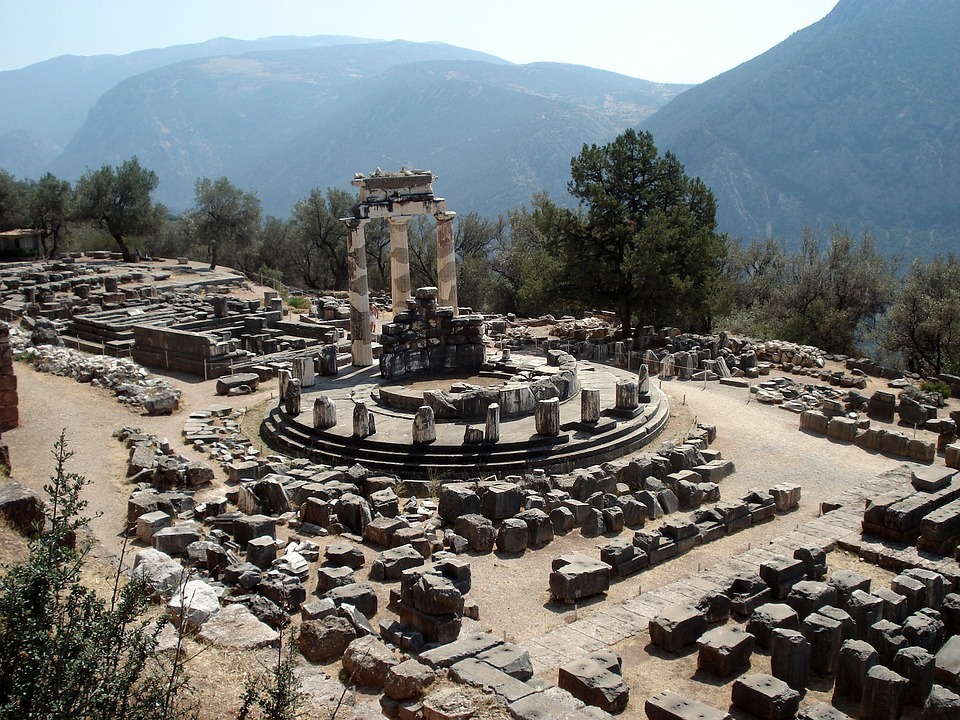 Another excursion from Athens that we consider essential is Delphi. If we go back to the glorious Ancient Greece, Delphi was considered the centre of the universe. It was also a super important pilgrimage site at that time.
At present it is still quite well preserved. Its archaeological zone is incredible. We can still enjoy the temple dedicated to Apollo, the main attraction of Delphi. That's where we can find the Oracle of Delphi, where the pilgrims went to consult the gods. Then it was believed that there were people who had powers inherited from Apollo. And in addition to other temples, the remains of the stadium where the Pitical Games were played are also preserved.
How to get there:
Like Meteora, it is one of the best excursions from Athens although it is not relatively close. You can arrive by car or bus. Approximately it will take about 3 hours per trip. Of course, it is more feasible than the previous one to do it in only one day. Admission is € 12. Without a doubt, one of the best excursions from Athens.
You can kill two birds with one stone. If you have little time you can hire a combined excursion to Delphi and Meteora. Highly recommended if you want to forget about transport and enjoy these sites to the fullest.
Cape Sunión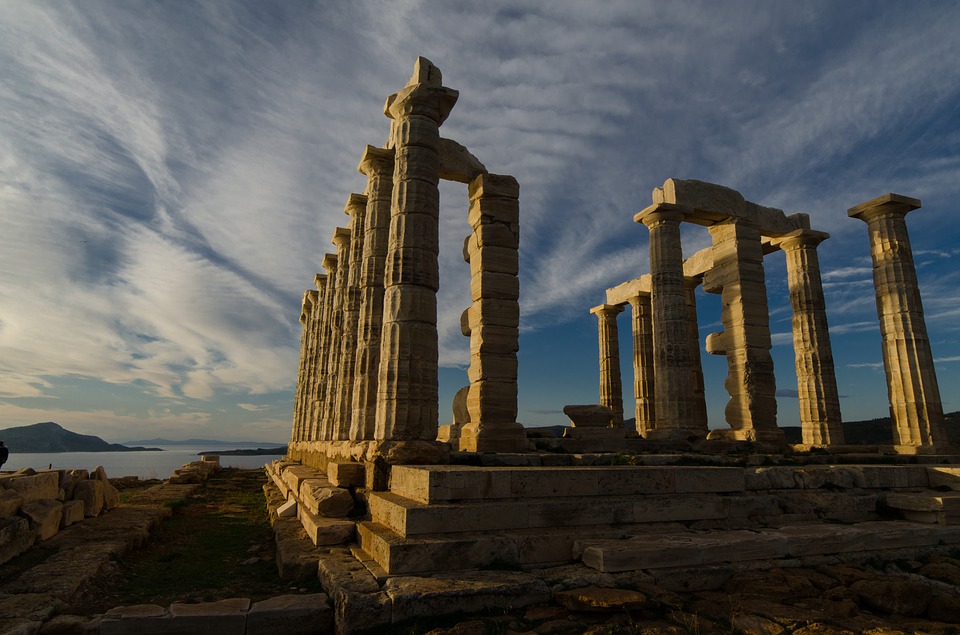 The Temple of Poseidon at Cape Sunion is one of the most spectacular places to see in Greece. The temple was built in 444 BC on the edge of a cliff 65 meters above the sea. From there you will have incredible views of the Aegean Sea and the Saronic Gulf. We recommend you visit it during sunset. They say that from that temple you can enjoy the best sunsets over the Aegean.
How to get there:
It will take more than one hour by car. The entrance to the site costs € 8 and is one of the best excursions from Athens. If you do not have a car, it is best to hire an excursion. They pick you up at the hotel, visit this beautiful temple and take you back.