High-performance, combined with speed is the ultimate dream of many yacht owners. While some owners prefer motor yachts designed for a slower pace of life, those in search of performance, speed and adventure will find their perfect match with a sports superyacht. With so many builders and options on the market, choosing the best sports yacht may seem like a daunting task – but luckily there are a few select shipyards who are known for building the top sports yachts. Mangusta, Pershing and Azimut are three leading yacht builders, who specialise in building efficiency, luxury and fast sports yachts.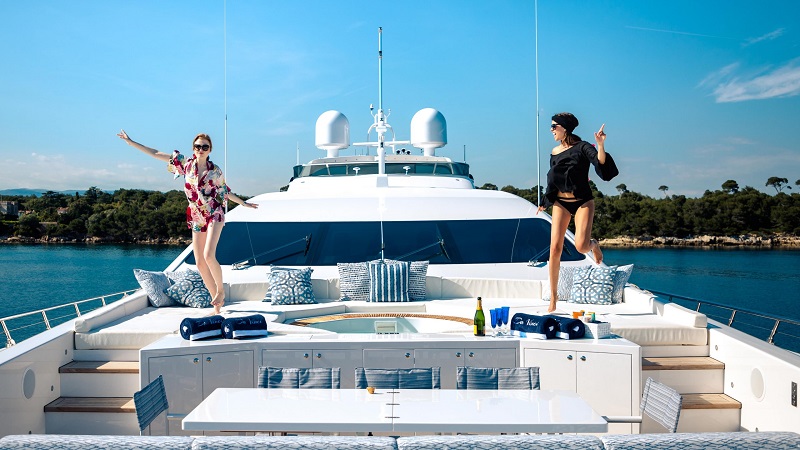 Created in 1985 as a brand with the mission to develop open, fast boats, Mangusta produces eight different types of leisure sporting yachts, in addition to five superyacht models, ranging from 31 to 66 meters. The leading brand from the Overmarine Group, Mangusta draws on more than 30 years of experience to create high-quality, technological driven yachts. Owned by the Balducci family, the yard builds its performance-focus yachts in its Tuscan shipyards of  Viareggio and Pisa. Using the latest innovations to design sports yachts that push the boundaries of speed on the water,  the yard's engineering capabilities are said to be second to none. For those looking to create their own dream sports yacht, Mangusta also offers custom yachts, which can be uniquely created from start to finish.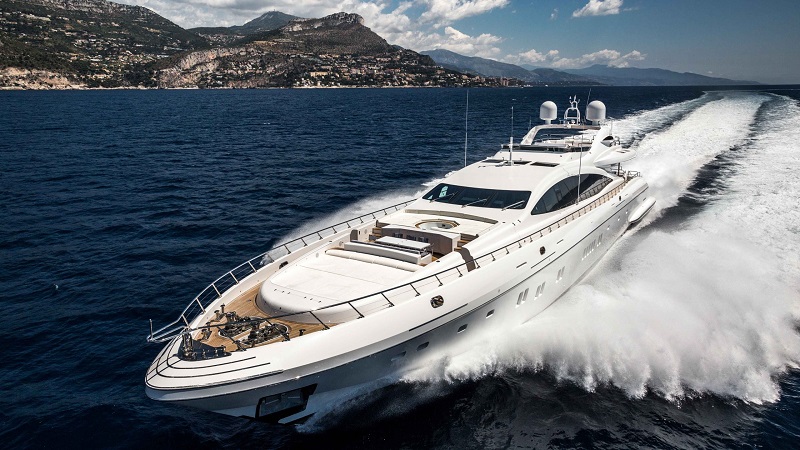 Pershing Yachts, currently part of the Ferretti Group, has created a leading reputation for its high-performance fibreglass sports yachts. Founded in 1981 in Mondolfo, Italy, Pershing offers eight different models, all designed to offer mind-blowing performance on the water. Its use of surface propeller transmission is able to guarantee that all its models offer the right balance of performance and fuel consumption, no matter the conditions. Imbedding pure racing technology in the centre of its designs, the shipyard is known for its aggressive exterior styling, contemporary interiors combined with powerful advance propulsion and aerodynamics. Every material and item used to create its interior is expertly chosen to ensure all sport yachts are able to reach their top speed each and every time.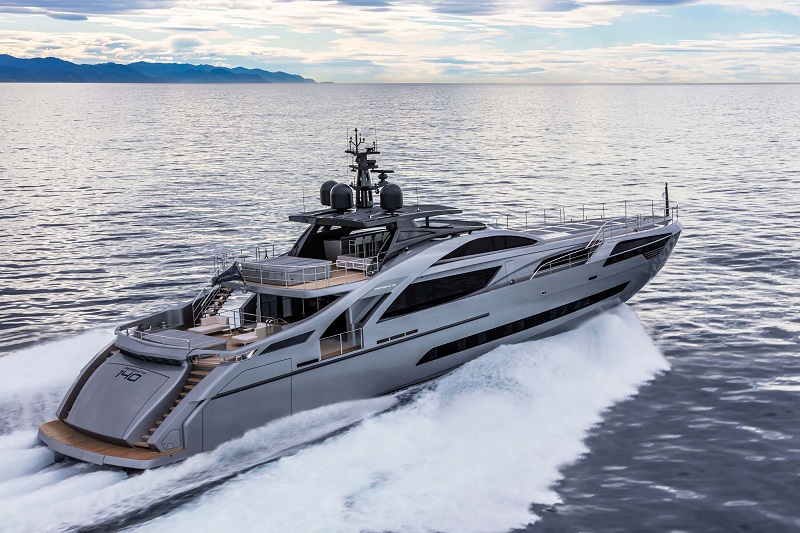 Offering a two full series of sports yachts, Azimut Yachts was founded in 1969 by Paolo Vitello in Italy. Known for its distinctive style, Azimut brings together design, technology and craftsmanship to offer some of the most technically advanced sporting vessels on the market today. The S Collection seamlessly blend together a sleek and sporty profile with elegance, due to the yards innovative solutions. The Atlantis Collection features functional and versatile sports cruisers – ideal for those looking to chasing the high waves and fully immerse themselves in the thrill of life at sea. Offering a solid balance between performance and comfort, these sports yachts offer spacious interiors which do no hinder the vessels top speed. Part of the Azimut-Benetti Group, its research and development centre helps drives the yard's building skills even further.