With news of the iPhone 6 continuing to cause mass hysteria across the world, people are spoilt for choice when it comes to smartphone offerings today. As the term smartphone becomes more synonymous with gaming and social media use than it does communication, many people find themselves at a loss when it comes to choosing the right gadget.
Truly, it comes down to exactly what you're going to use your gadget for – here are just a few examples of the best smartphones to hit the shelves this year.
LG G3
For all those snap-happy smartphone users out there, you can't ask for much better than the LG G3 when it comes to taking crystal clear images. The phone, priced at around £70 lower than its competitors, offers a Quad HD display and a camera that boasts a laser auto focus. Despite its 5.5 inch screen, it's surprisingly lightweight, making it a handy device for all budding photographers.
HTC One
One of the best new smartphones out there, the HTC One offers a multitude of features, but what really makes it stand out is its social media offering. Again, its camera is pretty neat thanks to its low light pixel performance, but for those who are addicted to tweeting, status sharing and more, it comes with its own social media aggregating function to help you see all your news feeds in one place.
T-Mobile G2X
Slightly smaller than some of the aforementioned gadgets at just four inches, what the T-Mobile G2X lacks in size it more than makes up for in features. If you're the kind of person who likes to catch up on his or her favourite TV shows while commuting, then this one's for you – its LCD display provides colours vividly, and it can also be connected to a television via an HDMI connection.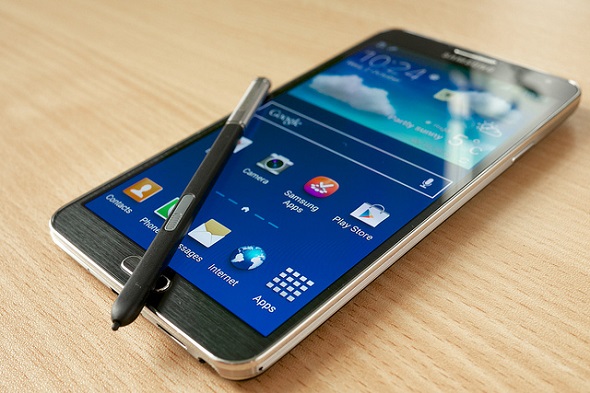 Samsung Galaxy Note 3
Samsung continues to impress with its additions to the Galaxy Series, but if you want a phone that's equipped for gaming, you can't go far wrong with the Note 3. Whether you want to battle it out against goblins or even play a less graphically demanding Mahjong through Classicasinos.com, the 3GB of RAM and Snapdragon 800 chip are ready for anything. What's more, it's also got a huge 32GB of storage.
iPhone 6
While some of its competitors might be calling the iPhone 6 a little dated, users can't go wrong when looking for an operating system that will keep them secure. Thankfully, Apple have also released the iOS 8 system, which promises more security than ever before, especially when compared to its Android competitors. Whether you're indulging in online shopping or just checking your bank statement, you can rest assured that the latest iPhone will keep you safe.