We do not usually give them the importance they deserve, but auxiliary furniture plays an important role in the home. Therefore, we should dedicate to choosing them the same amount of time and desire we take when choosing the main pieces of furniture: sofa, bed, wardrobe. Among the most important auxiliary furniture of any home are the dressers or sideboards such as the french provincial buffet, which are very useful and versatile. Despite the fact that for a while they went out of fashion, nowadays there are few people without one.
If you plan to buy a sideboard for your dining room, it is best that you do not miss anything that we tell you next, as we are going to give you some interesting tips to choose the perfect one for your home.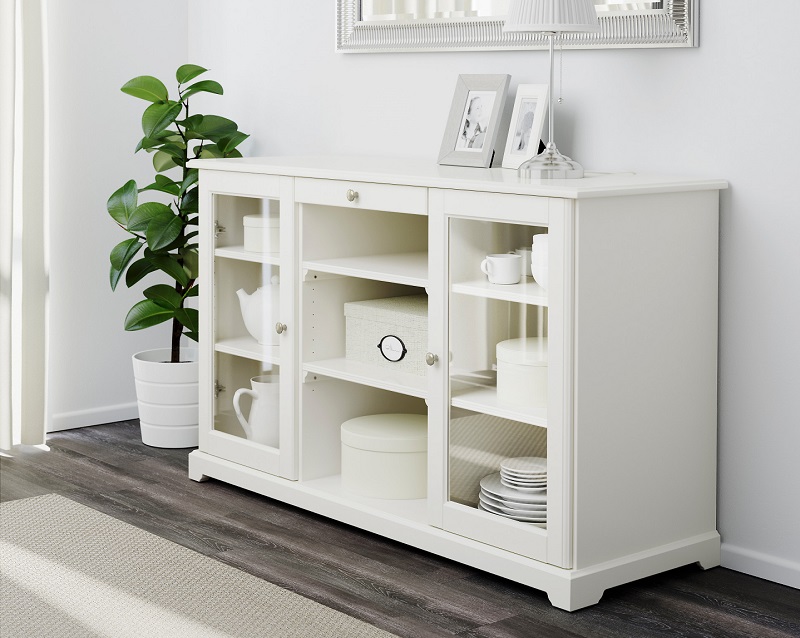 Essential
The first thing we want to recommend is that you do not dispense with this piece of furniture, as it can be very useful to store all kinds of things, especially all those items you need to put on the table: cutlery, crockery, tablecloths, rubbers. We only recommend skipping on it if your dining room or living room are very small, because in this case the best thing is to introduce into the space only the essential furniture, ie sofa, dining table, chairs and a TV cabinet.
Get the right size
Before buying a sideboard it is essential that you are clear about the approximate size you want this piece of furniture to have. What we recommend is that the furniture is proportional to the wall where it will be placed, because if it is too small, it could be ridiculous and if it is too large and does not leave space around it, it could cause the space to be too full. Thus, it is best to take some measurements before making any decision.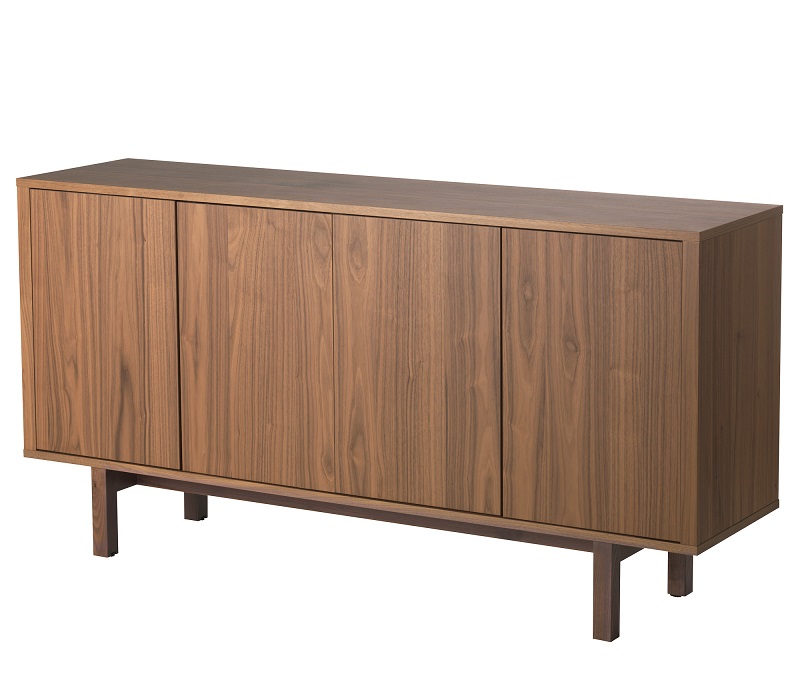 If you are looking for a sideboard for a dining room with a few square meters, it may be best to opt for a design that is rather narrow but high. In this way, you will take advantage of the vertical space. For small dining rooms there are also suitable dressers that have open shelves or sliding doors, as they offer a feeling of lightness.
Materials, styles and colors
When it comes to choosing the materials, colors and style of the furniture, it is best to take into account the rest of the decoration, and choose a piece that fits with the other elements of the room. Fortunately, today it is possible to find dressers of all styles in the market. Of course, you should know that there is also the option of choosing a sideboard that contrasts with the rest of the decoration and becomes the protagonist of the room.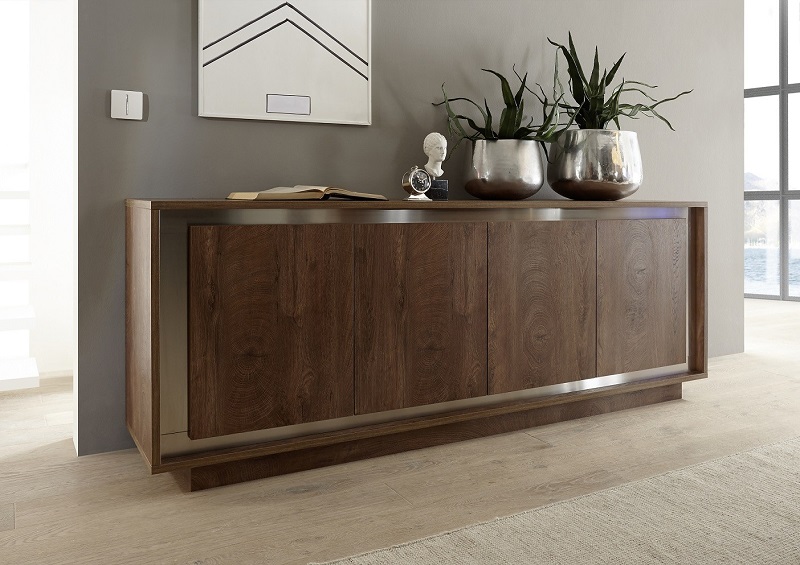 The function of the sideboard
Of course, when choosing a sideboard you should also take into account the use you are going to give it. For example, if you want to store a large number of objects in this piece of furniture, then you will have to opt for a large design that has different compartments. On the other hand, if what you are interested in this piece is its aesthetic function, then you will not have to pay attention to the storage space it provides, but in factors such as style, color or material. That means you will have more to choose from.