One of the things that make people hate flying is the awkward and uncomfortable feeling they get when cramped in an economy class (because, obviously, business class is not that affordable) filled with people. And because you have to sit with at least two people you don't know, sleeping can be quite a challenge, unless of course you have mastered the art of dozing off even in tight spaces. But traditional seating could soon be a thing of the past for frequent flyers.
A London-based design company came up with a seating arrangement that would solve all your flying woes.
Drum rolls please.
Introducing Air Lair. It's the 3D seating design that's aimed at providing all passengers maximum comfort and autonomy. Now imagine, cocoon-like pods stacked on top of each other. Inside these pods are ultra-comfortable airplane seats that allow you to from an upright position to lying flat. What's more, each pod will be equipped with the latest technology to allow every passenger to be able to control their own lighting.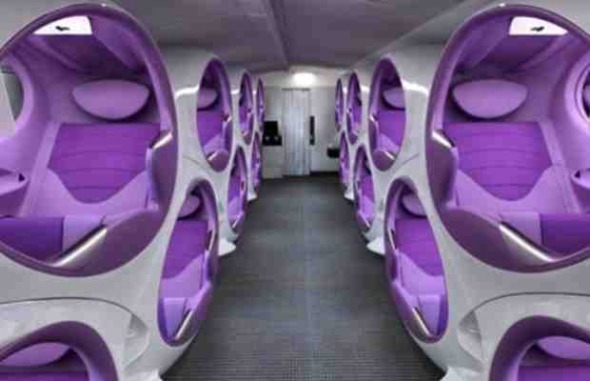 Plus, you'll be able to watch your own favorite movie or TV series and even plug in your iProducts. On top of that, the double-decker design allows passengers to enjoy 30 percent more legroom. Wouldn't that supposed to be the only way to travel several hours by air? Shouldn't that be how airplanes should be decked right from the start? Yes, that would be the epitome of flying in total comfort and style.
This innovative and genius seating arrangement by created by factorydesign for Zodiac, providers of seating for airlines like British Airways. Directory of factorydesign Adam White explained that they came up with the design using the concept of honeycomb.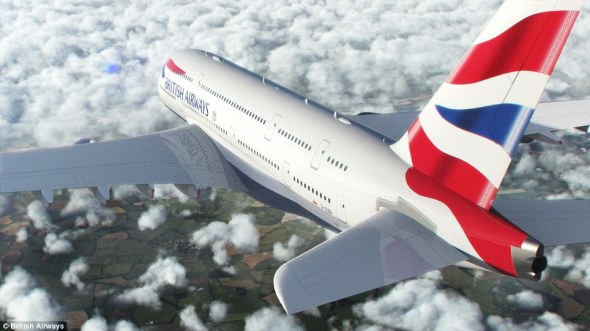 "When we were approached by Zodiac, they specifically wanted us to create something outside the ordinary, something that would be new.
"But at the same time, we knew we wanted something that we felt had a genuine intelligence in terms of [use of space]."
So, do you think these pod-like seats are going to be worth your every penny?