Nursing might be a historically female-dominated industry, however, these days more and more men are getting into the profession. It's not difficult to see why. Becoming a nurse enables you to embark upon a fulfilling and rewarding career in which you help people every single day. You will work with a wide variety of patients, and give back to your local community in a truly meaningful way.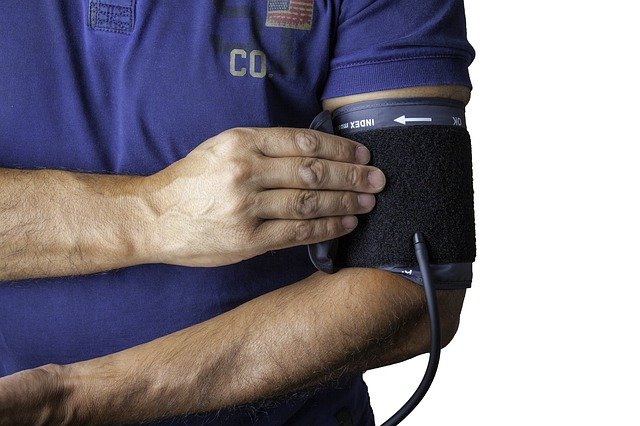 However, many parents worry that going back to college while simultaneously raising children will be too challenging. The good news is that in reality this is far from the case. These days there are fantastic support facilities available for students with families, plus plenty of options for studying part-time courses or online programs. This furnishes you with all the flexibility you need to successfully complete your college work as well as fulfill your obligations at home.
One of the best options for dads who are hoping to move into the field of nursing is to take an online accelerated BSN program. In this post, we'll discuss the qualification and its advantages in more detail, as well as give you some vital tips and tricks for balancing your studies with your family life.
What is an accelerated BSN program?
An accelerated bachelor of science in nursing degree, or ABSN, is a fast-track program specifically aimed at those who already hold a bachelor's degree in a different subject. Some courses require it to be in a field related to healthcare, whereas for others it can be in any area (although you may have to complete some prerequisite modules in this case). It involves completing an intensive period of full-time study, enabling you to become qualified in just 11 to 18 months depending on the exact program you choose.
The curriculum for an ABSN usually consists of a mixture of academic modules and clinical placements. The topics you cover will vary according to the college, but you can expect to study the following sort of courses:
Introduction to Professional Nursing Practice
Adult Health
Family Health
Health Assessment
Research and Evidence-Based Practice
Mental Health Promotion and Illness Management
Community Health
Nursing Leadership
Ethics
Your clinical placements will then give you the opportunity to put what you've learned into practice in a real-world setting. You will work under the supervision of a professional registered nurse, who will be able to give you valuable advice and feedback. This makes it a fantastic opportunity to build your skills and experience ready to apply for jobs after you graduate.
What are the benefits of studying for an online accelerated BSN?
Choosing to take online accelerated BSN programs can bring a huge range of benefits, especially for parents. Firstly there's the boost to your career. Having a BSN gets you a step closer to qualifying as a registered nurse (RN), which is a job role that's set to enjoy excellent growth in the coming decade. This means you can gain the sort of job stability and financial security that's so important when raising a family.
In addition, an online ABSN makes studying to become a nurse much more accessible to dads. This type of program enables you to finish your academic modules from home, meaning that you can fit your education around your existing work and family commitments rather than having to attend classes on campus. It also saves you wasting hours commuting, thereby giving you more time with the kids. This flexibility can also be great for learning, as it enables you to study at a time, place and pace that suits you. So, whether you are more of an early bird or a night owl, you can set up a schedule that works best for you. While your clinical placements will of course be done in person, these can be arranged at a suitable location close to where you live for convenience.
How to balance your studies and family life
Even if you study online, it can be tricky to find the time to complete your college work when you have a family to take care of. Don't feel overwhelmed by the idea though – there are plenty of moms and dads who manage to successfully balance the two, so there's no reason why you can't too. Here are some top tips to help you do so effectively:
Create a detailed study schedule and stick to it. It's helpful to put aside specific time for college work every week rather than try to fit your learning in as and when. This could be weekday mornings, scattered evenings, or large blocks of time on the weekends – figure out what works best for you and your family. Be sure to take note of deadlines, exam dates, placements, and important family activities, so that you can plan around them.
Set up a dedicated study space to maximize your learning. It doesn't matter whether you have a full home office or a simple desk in the dining room, as long as you have somewhere that you can keep all of your study materials and focus on your work. It can also be a beneficial signal to your kids – when you're in your study space, you are not to be disturbed!
Network with other student dads, either online or in person. Having support from people in the same position as you can be super helpful. You can swap advice, help each other out, and hopefully make some lifelong friends at the same time.
Make use of college services. Most universities have specific support services for students who are parents, so be sure to utilize them if you need to. It can be a good idea to let your professors know that you have children, so they'll be understanding if you have to miss a class due to a childcare emergency or if one of your kids is unwell.
Take care of yourself, too! Make sure that you're eating well, exercising, and getting plenty of sleep – not only is this good for your physical health and well-being, it also helps your brain to function more effectively and therefore boosts your academic performance.