Becoming a professional racing car driver is an aspiration many would share. Dreaming is one thing, but becoming a real racing driver is all together different. The process is long and opportunities few and far between with fierce competition for the openings available. Being a racing driver requires skill and talent but that doesn't mean there is a shortage of those trying to break into it. It's difficult for drivers to demonstrate just how good they are until they are actually driving racing cars so the selection process is rigorous.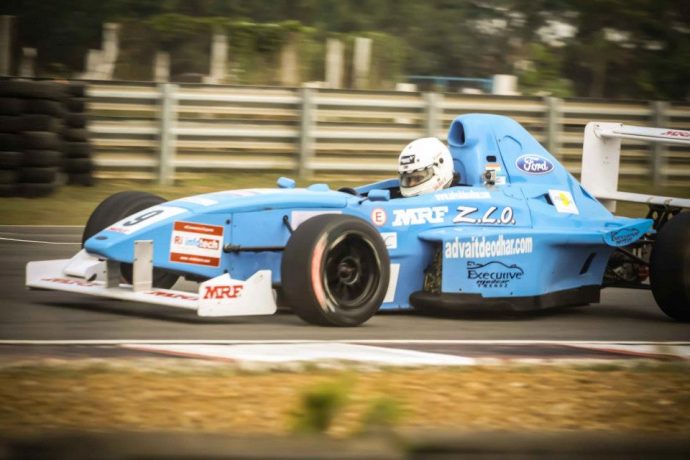 source: here
Put the above together with the high costs of building and maintaining racing cars and it's easy to see why getting into the cockpit is no easy thing to achieve.
So what are the best ways to learn how to become a racing driver?
START EARLY
It has been said many times that most racing drivers began their training by the time they had reached the age of 14 or fifteen. When one considers the youthful ages of most top class drivers this makes sense.
While it may be the dream of many teenagers to become racing drivers, it is essential that those who show real talent and potential get behind the wheel as early as possible.
ENTRY LEVEL DRIVING – GO-KARTING
Getting that first drive in a racing situation isn't easy but one option is go-karting, sometimes referred to as karting for the more powerful vehicles. For
young children there will be restrictions on minimum weight height and leg length, but even the very young can get a taste of what it's like to drive on a track, even if it is in the very slowest of vehicles. Older children can start to gain experience in faster vehicles on various tracks and the sport of go-karting is well organised and served.
Many racing drivers – around 95% – started with go-karting until they could get a license to drive cars and head towards their ultimate goals. Ayrton Senna and Michael Schumacher started their racing careers with karting, as did Lewis Hamilton who started karting when eight years old. Max Verstappen was younger at only four years of age when he started racing karts.
Karting teaches the basics of driving at speed in races, such as how to handle oversteer and understeer, braking, cornering and overtaking.
DRIVING EXPERIENCES
There are a wide variety of driving experience options available that will allow a driver to take control of major league supercars and even purpose-built race cars. These will give excellent experience coupled with valuable tuition.
DO IT YOURSELF
There are a number of motor sport associations and clubs that organise amateur events from hill climbs, sprints and rallies to competitive racing on major tracks.
Although it may not be Formula One, getting into self-financed racing is not necessarily prohibitively expensive. A car such as a Formula Zetec can be bought for the price of a good second hand family saloon.
Many amateur racers prepare and maintain their own vehicles, keeping costs down.
WIN AND PROMOTE
The motor sport world is a relatively small one. In order for a driver to reach the desired heights, that driver needs to demonstrate potential and promote him or herself. This means driving. Karting is great to start with, but cars are where the big action is. Whatever the start, amateur or professional, a driver must demonstrate skill and talent and make sure people see and hear about it.