Life is meant to be lived in the simplest manner. To be happier, you should always choose to live simply. This is why we have collated these clever life hacks to help uncomplicate things.
#1
If you need to heat two bowls of food, pop both into the microwave oven to save time. Impossible? Place one bowl on top of a mug to elevate it and fit the two at the same time.
#2
Don't know where to place extra pot lids? Install towel racks on your cabinet doors and use these to hold the lids in place.
#3
Fund of using a straw when drinking from a soda can? Make sure the straw stays in place by using the thing that you used to open the can with to hold it.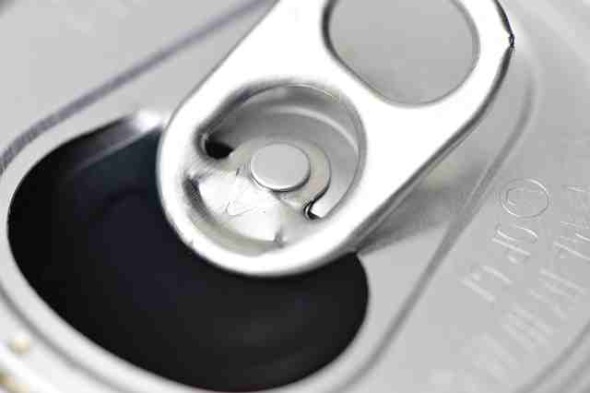 #4
You can't vacuum tight spaces like your keyboard, mobile phone and the like. Use a squeeze-ketchup top/cover with your vacuum's nozzle and make cleaning those hidden nooks and crannies easier.
#5
Have you ever tried losing your drink or seat at a bar just because you went to the johns? Never lose them again by placing the coaster of your drink on top of your glass. This is universal bar language for, "I'm coming back."
#6
Stop being pissed by having a drawer filled with tangled cords. Use tissue paper cores to keep them from tangling.
#7
If the only tap that works is the one on the sink and you need to fill a bucket with water, use a clean (or never used) dustpan to lead the flow of water to the pail.
#8
Keep your house organized by using a hanging shoe rack to store cleaning supplies. It's neat and it's creative, right?
#9
Make identifying different keys easier by using different colored nail polish on them. Just make sure to remember which one's which.
#10
Retain the crust of your pizza when heating it in the oven by placing a glass of water with it. That way, you won't ever have to eat chewy leftover pizza.
Try these awesome hacks at home and make life easier.