A lot people, men in particular, can't stop talking about the recently concluded Victoria's Secret (VS) Fashion Show in London. Apart from the jaw-dropping lingerie and uber-sexy supermodels, the buzz includes show highlights that run from sensual to funny.
Ariana Grande got smacked by an angel
Arianna Grande haters out there, rejoice! If you have been itching to give her a good smacking, one angel beat you to it, although not with the intention that you would have if you were given an opportunity to give Grande a slap or something. In the middle of her performance during the Victoria's Secret Fashion Show, she accidentally got smacked in the face with one of the angel's wings. She did try to duck, but to no avail. What is even funnier is that the shock of the event showed all over Grande's face. She should be singing bang-Bang with a wing.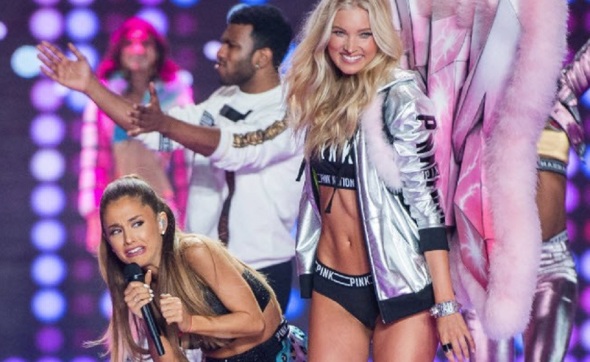 Awesome performances from some of music's biggest names
Apart from sexy and gorgeous supermodels, some of the biggest names in the music industry today also graced the runway of the VS Fashion Show. Taylor Swift performed the second time around, promoting her newly released album. Ed Sheeran also played one of his most popular songs Thinking Out Loud during the Traveler section and that feeling of being awestruck seems to be mutual between him and the models. Ariana Grande and Hozier also rendered amazing performances.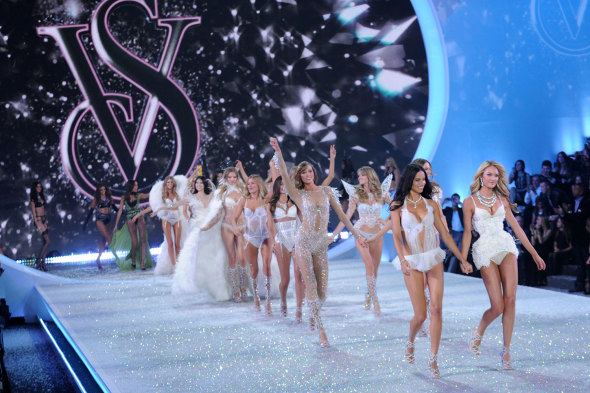 Long after the show was over, the heat was still on that other news popped up involving Taylor Swift and one of the VS supermodels, Karlie Kloss. A photo circulated on Twitter showing the two to be making out. Although you only have a photo to base this allegation on, it still provides a naughty twist to the entire show. This only made next year's fashion show even more anticipated.