A lot of people would spend hours searching for the best places to have an adventure. Then, they would collate a list of those places and make going to each and every destination their goal in life. But who doesn't have a bucket list of all the adventurous things to try at least once in this lifetime, right?
Here are some more adventure spots you might want to add toyour bucket list:
Get on a backpacking trip to Machu Picchu
If you're in for some real adventure, then backpacking your way to this Incan ruin in Peru is perfect for you. You'll be climbing mountains and trekking towards this beautiful ancient place while being able to commune with nature along the way.
Hike through Plitvice Lakes National Park
The Plitvice Lakes National Park is a great hiking route. It has 16 interconnected lakes and was included in the UNESCO World Heritage List in 1979. You'll walk through the scenic footbridges over clear waters, allowing you to be part of the captivating show that is performed by Mother Nature herself.
Trek 96 miles in Scotland
Scotland's West Highland Way is the first long distance route in the country. Here, you'll love taking pictures of beautiful scenery, including Ben Nevis, Trossachs National Park and Lock Lomdond. And at the end of your hike, you can take the steam train used in the movie "Harry Potter" to Mallaig.
Head out on a hike along the Glacier Point
To get to the Glacier Point from the Yosemite Valley, you'll need to hike 3,200 feet aboveground, which should be a grueling climb. But the view on your way to the top will all be worth it.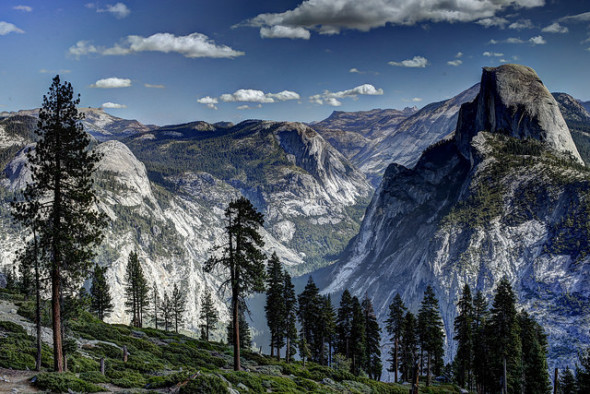 Climb one of the best summits in Utah
The Lone Peak Cirque in Utah is one for the most daring of travelers. It's also considered one of the best summits in the Wasatch Range. If you're more experienced, you can reach the top in one day. You can also camp at the base of the summit or the lower Jacob's Ladder Trail.
Photos by: Dennis Jarvis and Bruce Tuten