You've got a passion for fashion, a love of glamour and a burning desire to sashay down the catwalk like Emily Ratajkowski's hotter sister.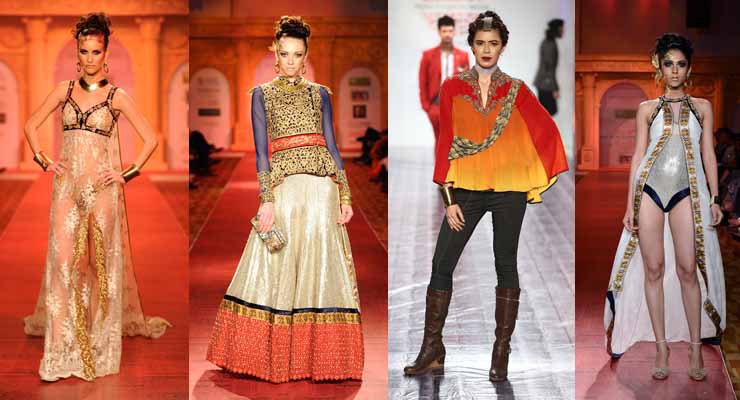 But there's one problem – you've got the fashion sense of Roy Chubby Brown's poorly dressed uncle and even less leverage in the world of sartorial wonderment.
At the very least, you can dress to impress in your local postal district.
And you're in luck. We've assembled this extra-special grab bag of tips to help you negotiate the world of fashion. Take a look and you might be heading down a catwalk before the end of the article!
Get DIY
If there's one thing that never goes out of style, it's the handmade look. Think about Vivienne Westwood. Her entire career has stemmed from a thrifty, hand-crafted style that's both outre yet timelessly stylish.
So why not follow her lead? With a little bit of back-stitching, a lot of materials and some elbow grease, you'll be the only person in your vicinity with a dress sense even remotely like yours.
To learn the art of fashion, you could also enrol in a course at your local college or university and learn something from professionals. You can get a degree in fashion design or a degree in fashion merchandising.
Either way, you'll have a unique look.
Understand your skin
So many people use skincare products that are loaded with toxins and chemicals – and their skin will suffer in the long run.
Alcohol and perfume also linger in many skincare products. While they make your favourite brands cheaper, they'll also likely irritate sensitive skin.
But there are natural products out there, especially on specialist sites. Places like Kijani Living, for example, boast of a number of organic products filled to the brim with avocado, witch-hazel and other products which will give your skin's health a boost.
Try them out and your skin will be ready for the latest fashion show.
Breton stripes
The look of French women in the 60s has returned with aplomb sans cigarettes – and that means as many Breton stripes as you can fit onto a t-shirt.
These simple black and white stripes will add a sense of class to any casual outfit, so wear them with black denim and you'll look ideal for a night out or a casual day in a cafe.
Sequins
There's nothing like adding a bit of sparkle to your life – and that's why sequins are making a major comeback this summer, on both the catwalks and the high street.
It's difficult to balance sequins on an outfit, especially in the daytime, so we recommend you match yours with a sweatshirt to offset all that glimmer.
Those are our fashion tips. Have you got any of your own? Or perhaps you're a designer who wants to chip in their 10 cents? Then let us know in the comments below.